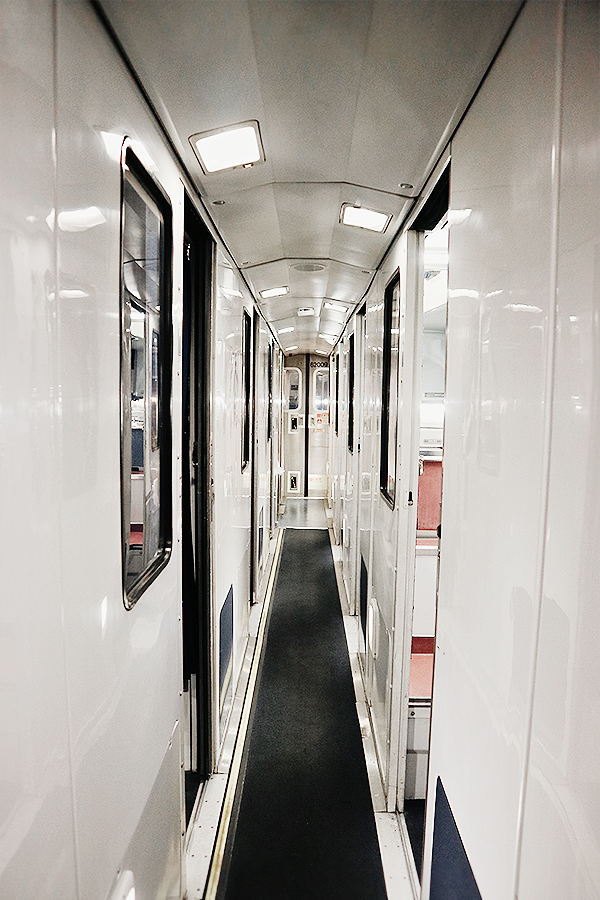 Unlike most Underground-frequenting Londoners, I adore train travel. Of every variety. From my pre-teen introduction to Hitchcock's Strangers on a Train (still one of my all-time favourite films and an ageless portrait of moral ambiguity), life on the rails has filled me with intrigue.
It is actually slightly ridiculous it has taken me this long to get myself on a sleeper train.
Presenting…the Amtrak Crescent: my sole mode of transport for Lela Takes The Crescent (obvs) as well as the most phenomenal way to explore the Big Easy, Big Apple, and everything in between.
Starting in New Orleans, I took the Crescent to Atlanta (roughly 12 work and food-filled hours), Washington DC (roughly 12 hours overnight), and New York City (roughly 2 hours) with a few days in between each.
Though many people choose seats in Coach to save money, I couldn't pass up the opportunity to make their Viewliner bedrooms ("sleeper cars", if you will) my own and was astounded to discover how innovative the spaces actually were.
For every space, there is a function. Perhaps one or two. Though compact, the seating area pulls out into a full-length bed, the 'roof' pulls down into a second bed, sinks pull-out (and double up as a makeshift ice bucket), and there is storage space available in every nook and cranny.
This, of course, is easier shown than said so look out for my upcoming vlog tour (which I will share here when live)!
FAQ: Train Travel Across America
Why would you choose a Viewliner bedroom over a coach seat?
As well as having a personal space to relax/sleep/work in, the Viewliner tickets also include complimentary meals and drinks in the Dining Car.
What is the food like on Amtrak?
As a foodie, I was pleasantly surprised. I enjoyed everything from a Creole scrambled egg bowl to gargantuan Southwest salads to a restaurant-worthy steak and shrimp combo.
Is Amtrak comfortable to sleep on?
Extremely. Rather than my Instagrammed nap position, both beds pull out to the full width of the room and the top bed even has an optional strap for anyone worried about being elevated on a moving train. The pillows and blankets provided are also hotel-quality.
Is Amtrak affordable?
On many routes it is more affordable than the flight equivalent but I would always advise booking as far in advance as possible and keeping an eye out for discounts to maximise your savings.
"But I could fly so much faster…"
Maybe. Maybe not. In my mind, train travel is for adventurers. Had I done this two week trip by air, I would have been on five flights total. With two hour check-ins each time. Security lines. Baggage lines (and fees). On Amtrak, I arrived less than 30 minutes before 'take off' and walked straight onto the train. I worked while I rode. Or slept (which would otherwise likely be a night wasted in a hotel room). I made new friends – even inspiring strangers' travels and careers – every time I went to the Dining Car. I walked out straight into the cities I arrived in.
If you have the time to spare, train travel is spending it well.