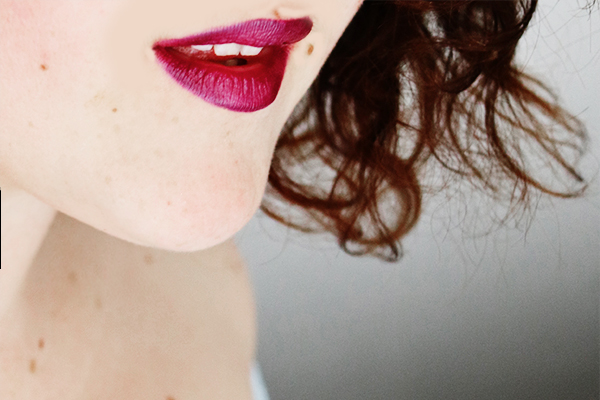 After a few months of repetitive rituals, I am having a moment with new beauty products.
HAX Holographic Lip Kit
My first obsession is the lip kit so many of you asked about from this outfit post. The brand, HAX, has been created to move beauty hacks away from Instagram filters and into our hands – the put everything you would need to recreate tutorial-worthy looks in one-stop kits. They currently sell kits for everything from a shimmer cut crease to a rose gold lip, but the holographic lip kit – super sumptuous and simple to customise – is my favourite.
Frezyderm Sunscreen Velvet Face SPF
I wasn't prepared for the sun to grace our little island with its presence quite so soon (what, with springtime snowstorms and all), so went on a mad rush to find a top-notch sunscreen when it did.
One of Meghan Markle's reported faves seemed a good place to start.
Frezyderm, the Greek pharmaceutical brand famed for its paraben-free ingredients, was touting a 'velvet feel' transparent serum sunscreen that seemed perfect. And it is. The water-resistant formula is full of goodness, dries completely matte, and even doubles as a foundation primer.
I have been using a combination of the face SPF and Invisible Spray SPF (which offers additional antioxidant protection when my bod's out) and couldn't be happier.
BeGlow Tia
I have been wildly skeptical about 'skincare systems' for over a decade. While good genes definitely play a part, I have always found my skin looks and feels best with the help of a natural and simple skincare regime. More than three products – let alone a device – seemed excessive.
BeGlow (and their new sonic device, Tia) have completely changed my mind. The device was created by tech and skincare experts who had experienced problems with other cleansing devices and it shows. The Tia is 100% hygienic, gentle enough for everyday use, waterproof, and even tones the skin as it cleanses.
With a USB-rechargeable battery, the cleansing process utilises gentle pulsations to shift impurities from the skin. But it doesn't stop there. A neighbouring anti-ageing titanium applicator then works to improve blood circulation, cell vitality, and oxygen absorption. Finally, you can trigger dual pulse technology on the device's curved back to contour the face with low and high-frequency pulsations.
It is unreal.
Manuka Doctor
Last but not least, two powerhouse products from Manuka Doctor; the Balancing Micellar Cleansing Pads and 24K Gold & Manuka Honey Face Oil.
I have been using the nutrient-rich pads to lazy girl cleanse my skin every night and their scent – a delicious blend of manuka honey and floral nectar – is partner-appreciating levels of divine. They can remove stubborn makeup as well as they can hydrate the skin (thanks to enriched fruit acids and Vitamin C), prepping me perfectly for a deep morning cleanse.
And that's where the facial oil, fortified with 24-karat gold, comes in. I have been applying it with the BeGlow Tia's titanium plate and the pimped up precious plant oils (marula, inchi, kukui, et al) give me the most even, illuminated complexion imaginable. It is potentially the most affordably impressive face oil I have ever tried.