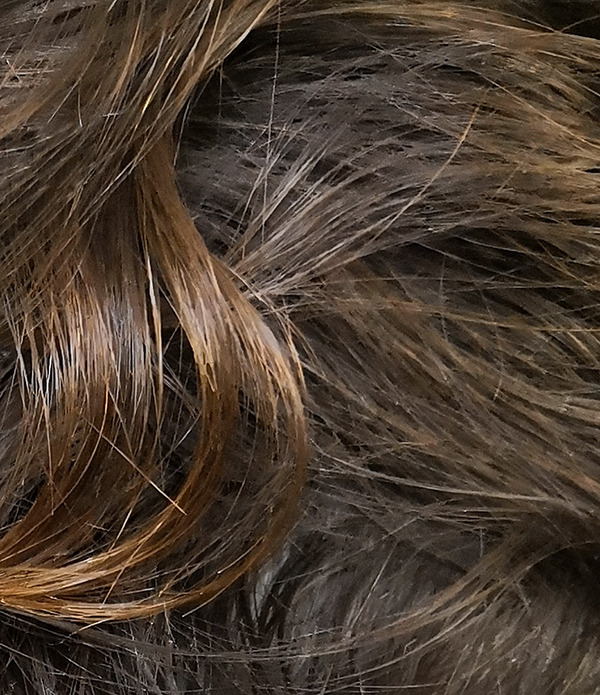 Emma Hardie Midas Touch Revitalising Eye Serum
If you can read the product name without bursting into 'Goldmember' by Beyonce, you're a far superior human than I. REGARDLESS! This eye serum is a tried and true holy grail product that will not be leaving my beauty bag for years to come. While its consistency is quite thick on application, the formula sinks in to smooth fine lines, fade dark circles, reduce puffiness and boost cellular renewal.
It is absolutely jam-packed with the best ingredients for its cause, too; glycofilm (a barrier which protects against environmental damage), hyaluronic acid (for intense hydration), aloe vera (soothing tired eyes), and a slew of elasticity boosters (Omegas 3, 6 & 9, Inca Inchi and Raspberry Seed Oil).
There is so much skin-saving goodness I've even been using it on spots that catch too much sun for instant recovery.
Hair Botox at Margaux Salon
Don't worry, babe – we're talking needle-free beauty with surgical results. With natural products.
It seems all a bit unlikely, I know, but if any salon was to make it a reality it would be Margaux. The Finsbury Park salon launched with a definitively pure approach to beauty – no nasties, no complexities, and no smoke and mirrors.
They have built a slew of happy cut and colour customers since opening but I knew the real test of their abilities would have to be through more than skills and products. It would have to be through their 'Hair Botox' treatment.
Priced by hair length, the 'botox' uses natural acids, healing agents and powerful antioxidants to restructure damaged hair.
And it bloody works. After two hours luxuriating under masks in the Parisian-style hideaway, my stressed-out Summer curls have a shine (and remarkably repaired split ends) like never before! When I left the salon my hair was so reflective I thought it might blind an unsuspecting passerby.
Two weeks later, the initial glass hair effect is long gone but the general quality of my hair has sustained. I am enjoying a shine and bounce in unstyled hair (in the photo above) typically achieved only by professionals.
Beauty & Go Skin Shot Supplements
Anyone who's ever flipped open a women's magazine knows that collagen in king. When the protein is working in our favour, skin is stronger, firmer and smoother. Until now, however, most proper collagen products (read: not just the word on some packaging) have been invasive and expensive.
Skin Shot brought something entirely new to the table; a drinkable bioactive supplement that delivers. Its unique blend of antioxidants, vitamins and minerals nourish skin from the inside out and have proven results in clinical trials. The so-called 'ginger' taste is strange and much sweeter than expected but easy to knock back before brushing your teeth in the morning, keeping the benefits in mind.
In a thirty day trial, even women between 45 and 65 years old found a 50% increase in firmness, 23% increase in viscoelasticity, 7% increase in brightness, and a whopping 8.5% decrease in wrinkle count. With a decade or two on many of our sides, imagine the long-term results.