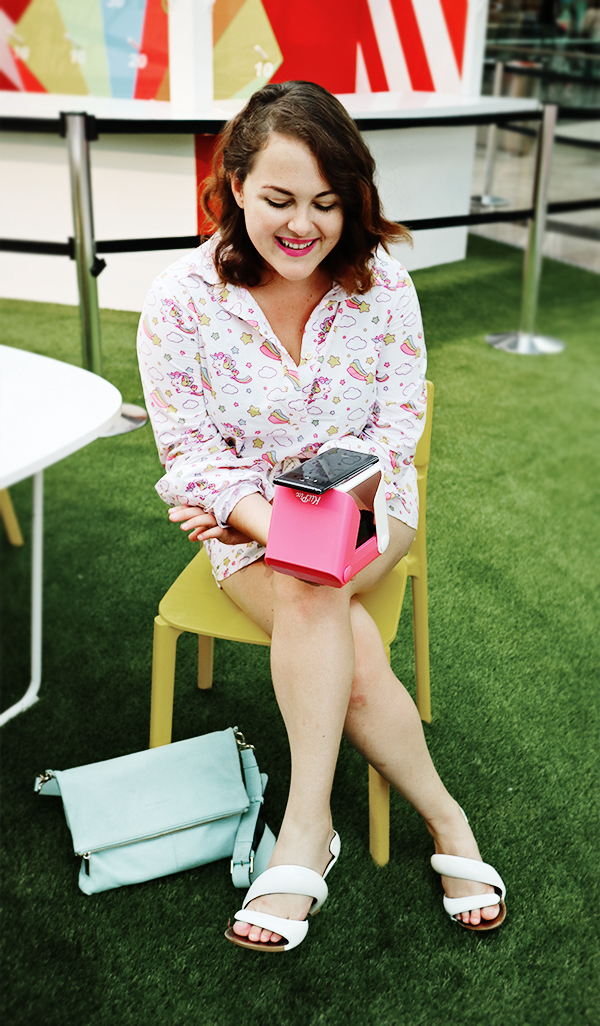 A small introduction to my two new favourite things caused such a stir on Instagram Stories that I truly couldn't snap these shots or write these words fast enough!
This is your official introduction to a spectacular (and sustainable!) custom printed clothing brand and a gadget that turns your smartphone photos into retro-styled prints.
First off, Doc Cotton. The brand offers 100% cotton clothing made from scratch and digital printed to feature the patterns/colours you love, with no nasty dyes. They support local and up-and-coming talent by allowing users to feature their prints, or upload their own, on a selection of shirts, skirts, and dresses.
Naturally, I opted for my own bespoke illustrated of unicorns, rainbows & stars with gold buttons and white threading. The online upload (and print sizing) were incredibly easy to figure out and one week later, my favourite (and only completely unique) item of clothing arrived!
On the same time as the KiiPix, actually.
Essentially, KiiPix is a pocket-sized printer which unfolds into a mini vintage photo booth. You place your phone above the lens with your desired photo placed on the frame, hit the shutter, and wind a small dial to pop-out a Polaroid (or FujiFilm Instax mini, in my case).
It's completely wireless, lightweight, and offers a great option for creating physical mementos after the memories happen.
What I Wore:
The Doc Cotton dress, detailed above, tied with a vintage rope belt
Julian Hakes Mojito heels