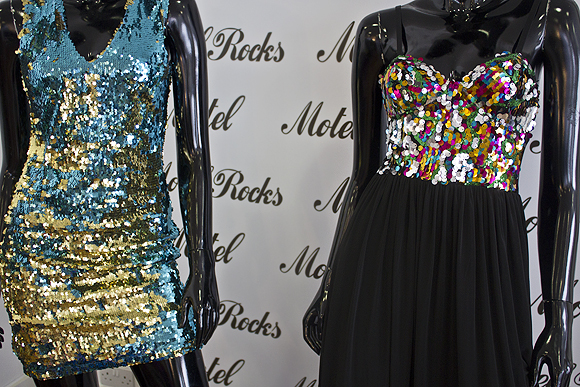 Stepping into the Motel Rocks showroom felt a little bit like the movie Clueless. And a Christmas party.
Both the brand and the women who work at the brand come in a fantastic package: they're playful, flirty, and trend-aware. With price points that we can all afford, their Autumn/Winter collection has a lot of glitter, and a lot of print. Designed in-house, two standout prints were a Tetris-looking floral print and a smokey paint-splattered print. I think one of the best things about Motel Rocks is that if you like a print but feel that the garment itself isn't your style, all of their prints come in a range of styles: jeans, crop tops, dresses, hot pants, jackets, and more.
On top of that, Motel is expanding into very exciting shoe territory later this year…but my lips are sealed for now!