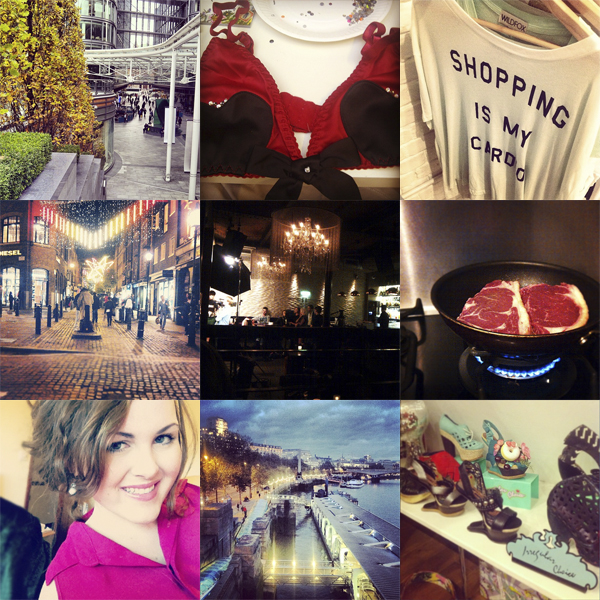 Instagram (@lelalondon) – left to right, top to bottom:
1. Event prep at Microsoft HQ. So in love with Windows 8!
2. Bedazzling bras like there's no tomorrow.
3. Shopping is my cardio.
4. Really starting to love the dark nights and Christmas lights in London.
5. Shooting a TV commercial with New Look at Dirty Martini.
6. Signature Lela. Steak on steak.
7. Chopped all my hair off! Jk jk…chignon o'clock.
8. Easy to forget how lucky I am to live here.
9. Press day delights: donut shoes, anyone?