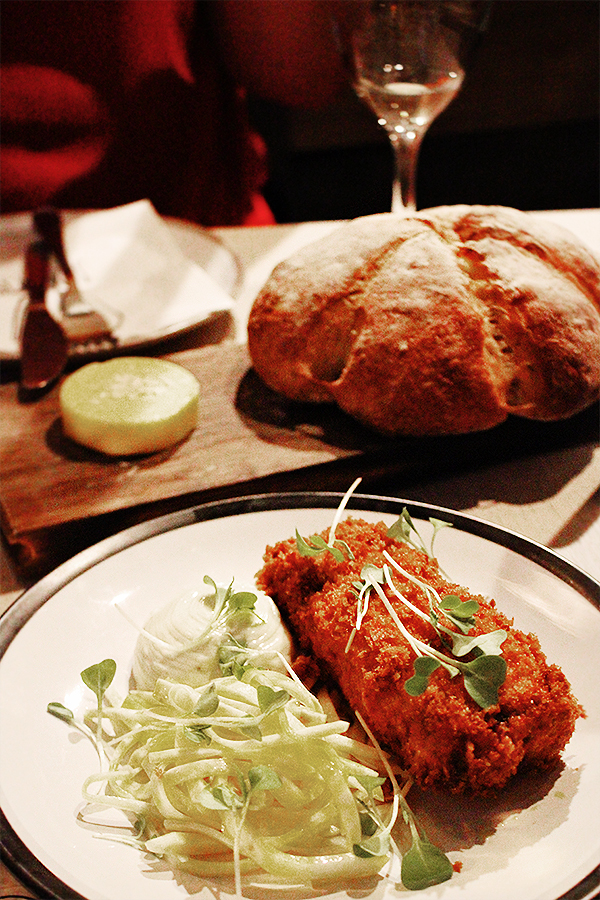 It's December first. Homegirl is officially allowed to channel Buddy The Elf in every mistletoe-covered way I see fit.
That being said, I understand how nauseating us festive types can be at this time of year so thought I would ease you in gently with a luxe Alpine pop-up: The Lodge in Clapham.
This is the kind of place you could even convince your local Grinch to pop a cracker, you see. This is the third go-round for The Lodge (TV chef Jimmy Garcia's sell out success) and it has returned with a flurry of bookings that make it near essential to book (even leading up to its closure at the end of February 2017).
Why? It's an immersive Winter wonderland for fun-loving adults and criticall foodies alike.
The Lodge boasts a menu brimming with seasonal small and sharing plates created with the best of handpicked independent food producers, fondue, bottomless bubbles, hot cocktails, Swiss wines, Morand Liquors, and more.
They even offer a chef's selection for £33 per person which includes a selection of side plates and a fondue to share. As long as you specify the desire for the sauteed green beans with jamon, toasted hazelnuts & anchovy salad cream (trust me) and the West Country fondue, you're in for an absolute treat.