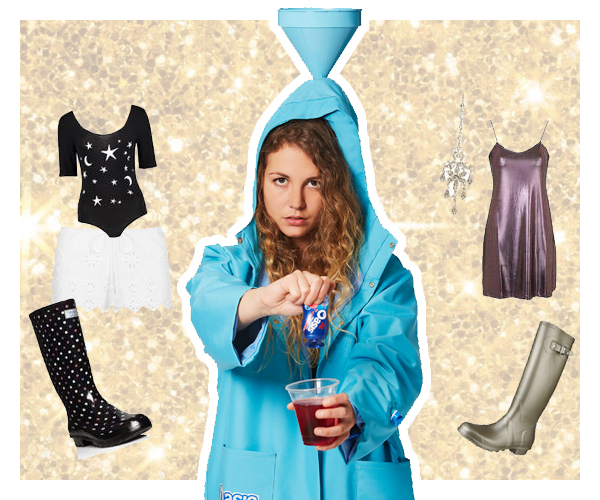 When it comes to festival fashion advice, anyone with experience will ready a Brit-based visitor for the inevitability of rainfall. For whatever reason, the biggest and best festivals seem to coincide with the biggest and baddest weather situations – this year people had to actually be rescued from the wet mud of Glastonbury! – so I was delighted to see that drinks brand Oasis had released a 'Mighty Mac' that collects rainfall from its hood (which could be released from the sleeve when you're thirsty)! There is even pocket space to store Oasis Mighty Drops to spice up your eco-friendly hydration!
The Mighty Mac is actually terribly easy to style up; be it with designer wellies, flower crowns, face paint, or your own style speciality, it really makes a look a look! A statement piece and then some.
Shop The Post:
Star Print Short Sleeve Body from Boohoo
White laser-cut shorts from Miguelina
Navy polka dot welliesa from Evans
Rose gold slip dress from Topshop
Metallic wellies from Cotswolds
Gold hair tikka from Lamoda
…and of course the Oasis Mighty Mac. They aren't currently available for purchase but you can win one here until tomorrow!