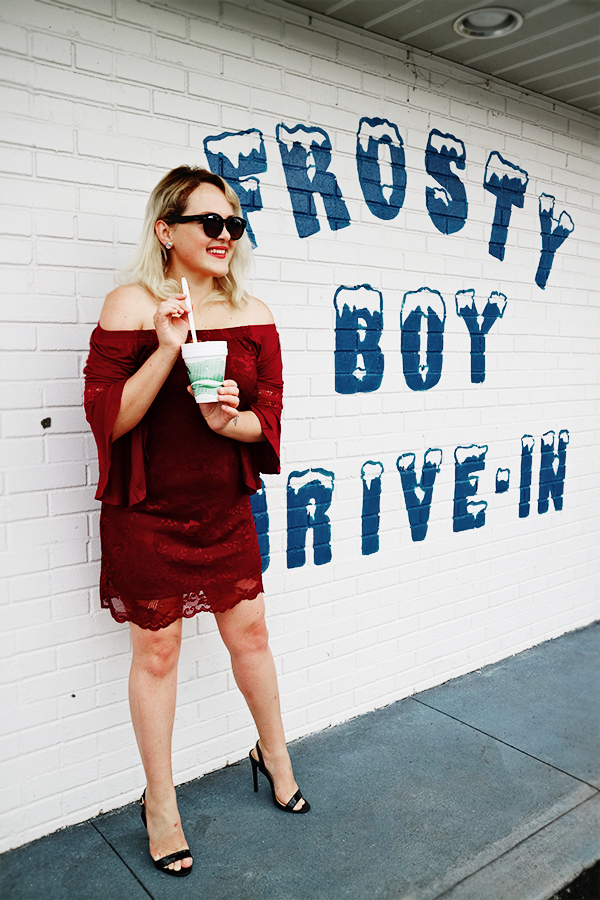 I'm beginning to lose my mind, guys. After living out of a suitcase for two months, I would almost rather burn my five packed outfits than think about wearing them again. At the same time –
with more than enough clothes in storage back in London – I really don't need to be spending lots of money contributing to transatlantic closet, either.
Luckily, a friend raved about the surprising quality of 599 Fashion (where everything is under $10 – !!) and helped save my sartorial sanity. As far as the eye can see, the pieces look far more expensive than they are and my $50 haul (which you'll see much more of) has survived multiple outings and washes, to date.
(If you want to get in on the fast fashion fun, the code AR414 will also save you 20%!)
What I Wore:
Lace off the shoulder dress with bell sleeves
Open-toe black heels (out of stock but genuinely phenomenal for under $10!)
Round keyhole sunglasses