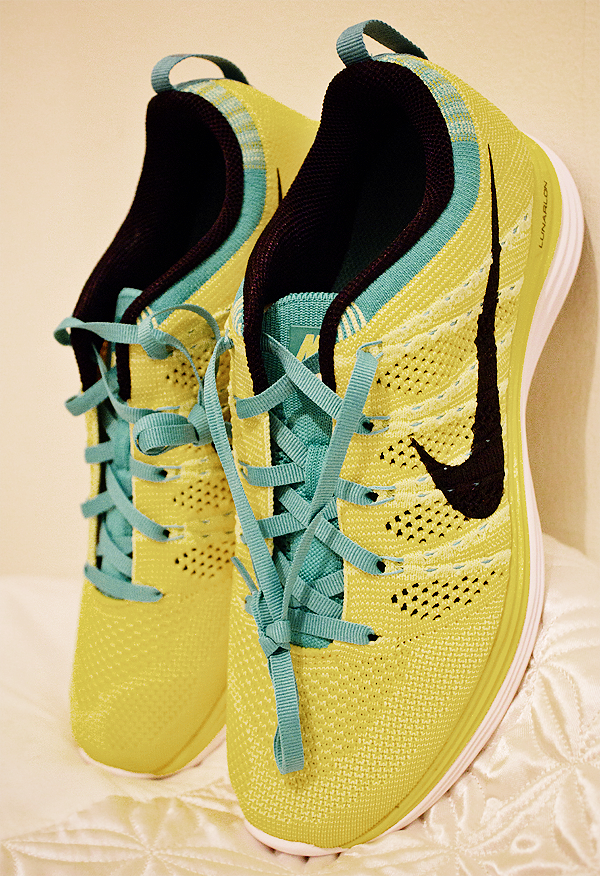 I've decided to fitness-focused up in this piece. Though I have been a dancer, played soccer and scour London in platform heels for hours each day, I have never been much of a gym bunny. Schedule-wise, I don't have the patience to waste any time commuting to a gym.
Running, it seems, makes the most sense for my lifestyle. Having chosen to combine it with kettlebells and continued healthy eating, it is clear as the easiest and most sustainable option for long-term fitness. Plus, it gave me an excuse to get my hands on these gorgeous Nike Lady Flyknit Lunar1+ running shoes (currently 10% off at SportsShoes!)
I know it is all in my crazy little noggin, but I find beautiful fitness wear extremely motivating. It doesn't hurt that the Flyknit Lunar1+'s are also extremely lightweight and have a performance-driven knitted upper that feels like a sock. For that 'running on clouds' feeling, I couldn't be physically or aesthetically happier with the Nike Lady Flyknit Lunar1+. If anything is going to support me in an attempt to become marathon-ready, I'm glad it's this combination of fashion and function.