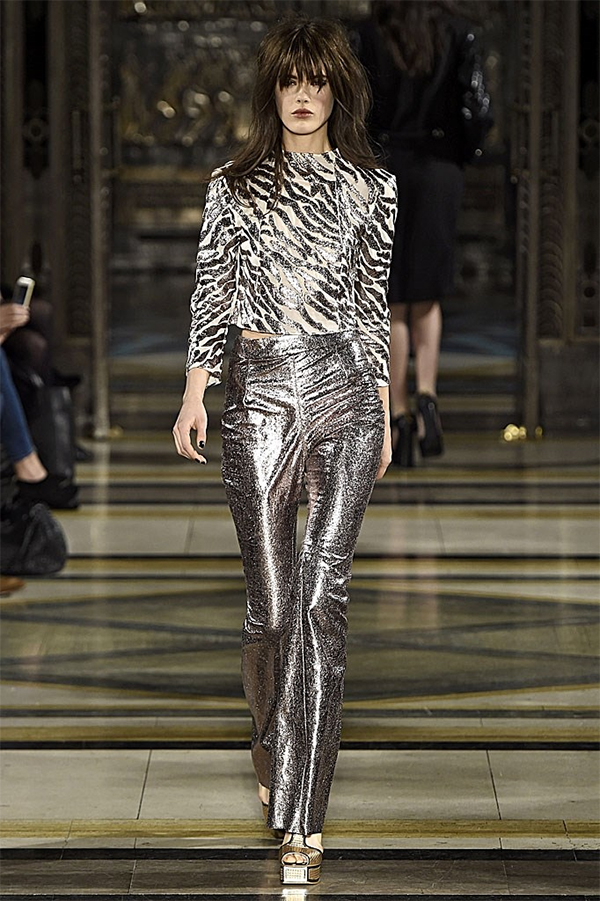 Welcome to London Fashion Week Autumn/Winter 2015 (LFW AW15 to the Twitterazzi), my loves.
Day One was a sizzling sartorial whirlwind for me; shaggy Seventies outerwear from Shrimps, rich and silver-spiked glamour from Felder Felder, fighter jet-inspired origami demureness from Jean-Pierre Braganza, free-spirited monochromatic beading from sass & bide, and my always-adored fairytale favourite, Bora Aksu.
As well as delivering his signature romantics (this season, inspired by Oscar Wilde's The Nightingale and The Rose), Aksu also employed TV presenter Laura Whitmore to act as the show's key model. A welcome gesture to the more vertically-challenged among us, to say the least.
Check out the day's highlights (from my collaboration with LG) in the video below!