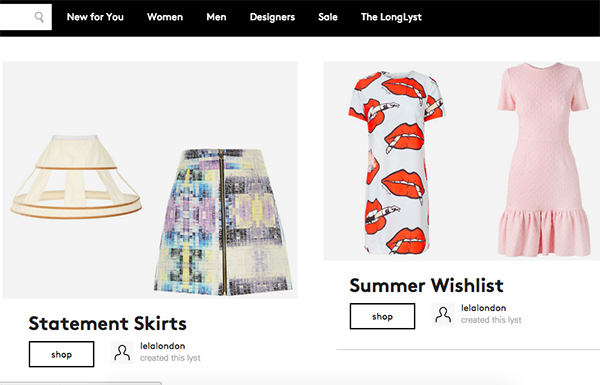 I've got one for you, fellow inspiration gatherers!
Over the past year or so, I have found it increasingly difficult to shop online. It's not that I am not finding what I'm looking for, I simply have no idea what I'm looking for. With my daily life so entwined with fashion and stylish women, my internal running wish lists are a recipe for sartorial chaos.
When I partnered up with Lyst, I realised a better listing system was the answer.
Essentially, Lyst is a shoppable list-making platform filled with every item from every online retailer you could possibly wan to shop from. Powered by preferences you identify when you sign up, the homepage gives you a to-the-minute inventory update across a multitude of retailers, though you can search for very specific items and designers, as well.
My personal Lysts are filled with statement skirts (obviously) and a very girly Summer wishlist of gradual finds which has made it very clear to me I have an obsession with abundant straps.
Do you use anything in particular to track your wish lists? If not, have a play and report back!