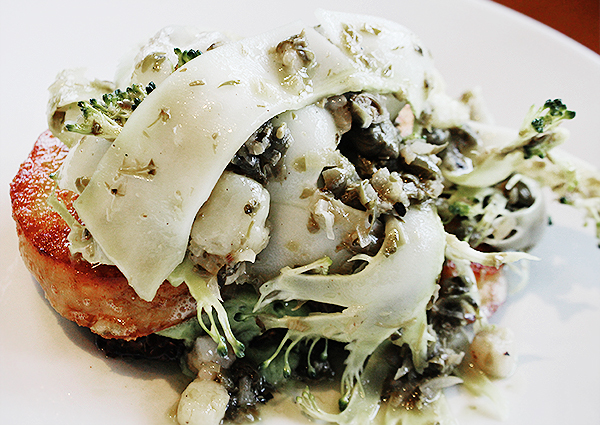 You're a bit lost as to where to eat in Copenhagen, right? No worries, babe. I was, too. In a city famed almost entirely on food, the "best" food can prove harder to find than the money to visit it in the first place.
I mean, sure, mainstays like Noma (renowned as one of the entire world's best restaurants) present the,selves as obvious options but many of the city's culinary diamonds can only truly be found in the rough.
The rough I've rustled my way through, below…
Research suggested that Atlas Bar would be a great evening choice to refuel after a long day of travel, so they naturally get the first shout-out. Here, the small kitchen serves generous platters of International dishes (like enchiladas) with Scandi flair and a severe attention to flavour.
Go hungry. And drink the house red.
I could hardly go to Denmark without scoping out the best danish and the chocolate-lacquered croissant at Conditori La Glace may not have been the most traditional, but it was certainly the tastiest.
Pastries chocolate croissant
If you're wanting to go traditional, however, I have to send you to Andersen Bakery. It is conveniently located in the Nimb building in Tivoli Gardens (across from Copenhagen Central Station) and offers gourmet hotdogs as good as their traditional pastries.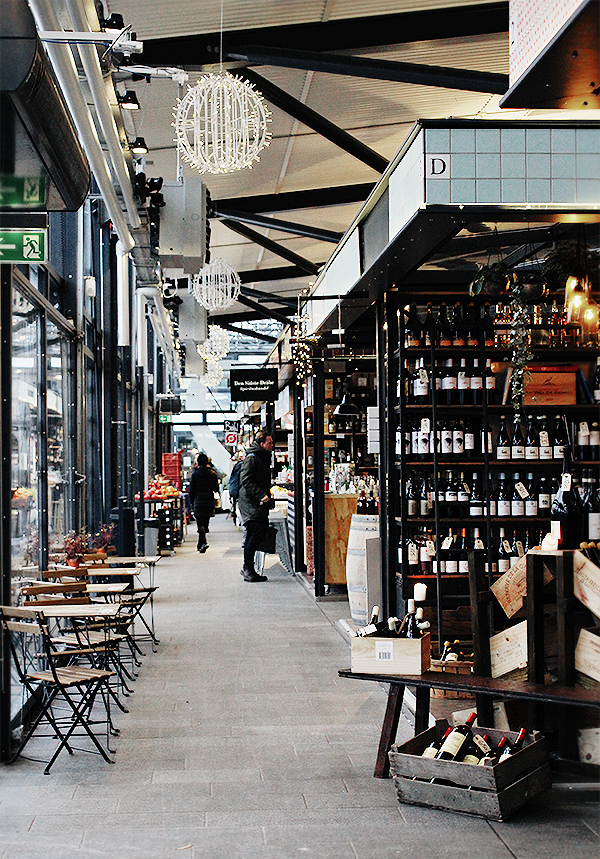 Though I didn't have the time to visit all of its retailers, Torvehallerne (Copenhagen's glass-walled luxury marketplace) boasts over 60 stands selling everything from fresh meat to gourmet chocolate – the best of which I experienced being The Coffee Collective.
As a real bean head, it isn't often I find a coffee shop I want to rave about but The Coffee Collective is undeniably exceptional at their micro-roasting craft. There are a few locations across the city but the vibe at Torvehallerne can't be beat.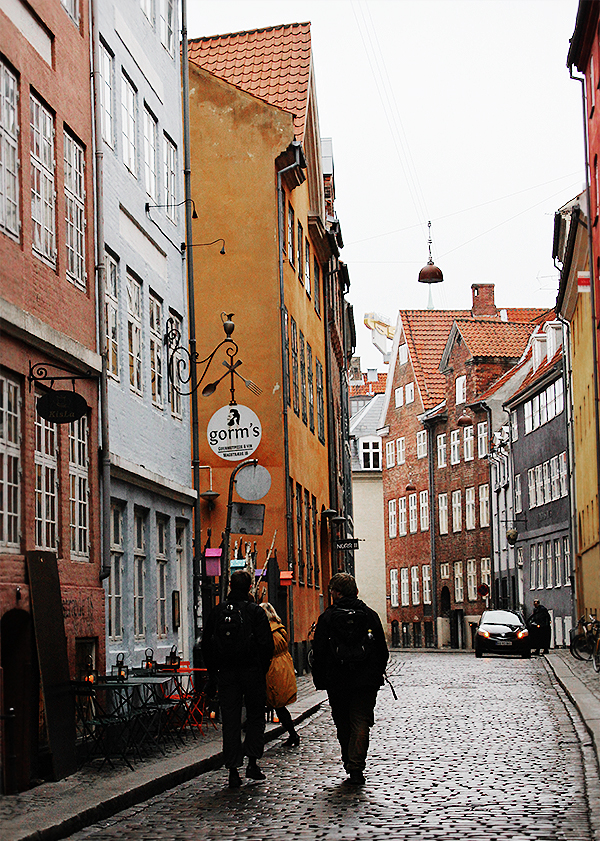 As I stomped my way comfortable around the city, I fell in lust. Wanderlust, if you will. It is inarguably expensive – even for a Londoner – but the architecture, quality of life, and hygge seeps out of every street corner.
Unlike the majority of places I've travelled, there are very few "cool" or "good" neighbourhoods or area. The entire city is magical.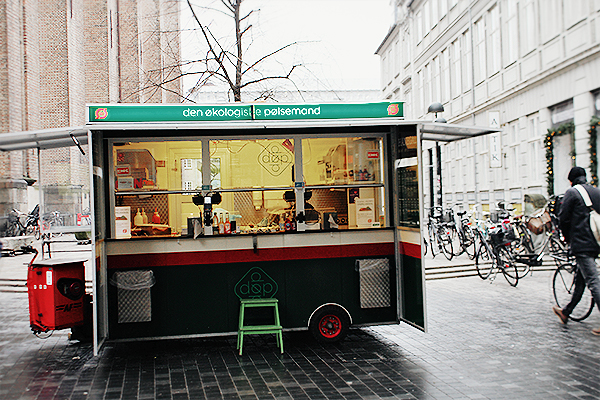 When looking for a blog-worthy hot dog (another bizarrely popular food in Scandinavia), all things pointed me toward a food truck named Dop (or DØP) by The Round Tower and The Church of The Holy Ghost.
The hot doggery is genuinely award-winning. Their every ingredient is organic (including the meat), their linseed-topped bread is whole grain, and their flavour combinations are ingenious. Veggie dogs included.
Go for the goat sausage with as many topping as you can stomach. It is unreal.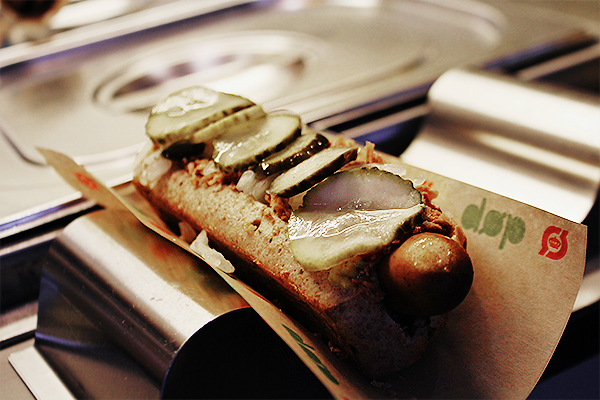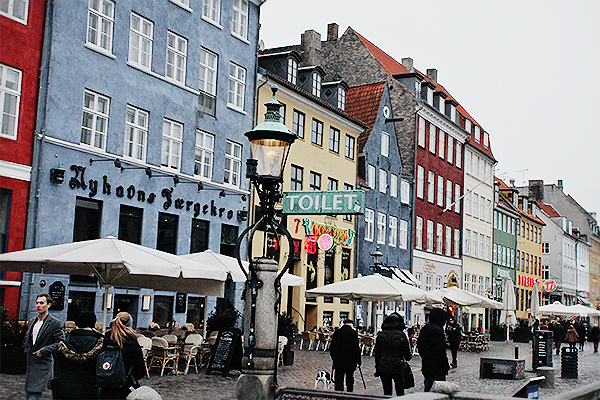 By this point, you're probably wondering where to eat in Nyhavn.
Simply put? I wouldn't. Though the colourful 17th-century waterfront is great for an Instagram (and general townhouse goals), it is not so good for your wallet or tastebuds. Almost every single one of my recommendations is within walking distance. Spare yourself.
In fact, I headed on a walk through the Copenhagen Botanical Garden after Nyhavn and ended up across the river at Kaffeplantagen – one of the cutest coffee shops North of the city. Incredibly sweet staff, perfect people-watching windows below street level, and a carrot cake so moist and memorable I am now going to look into shipping one to my flat in London…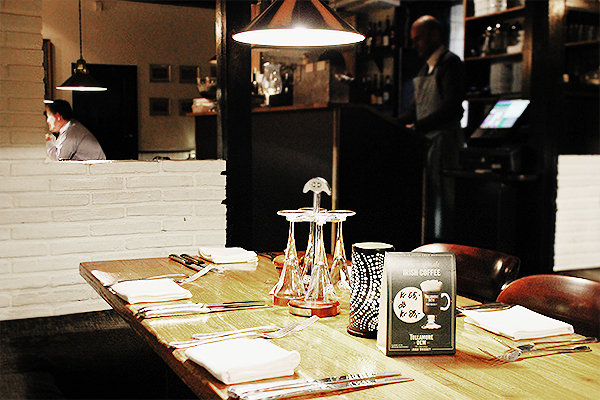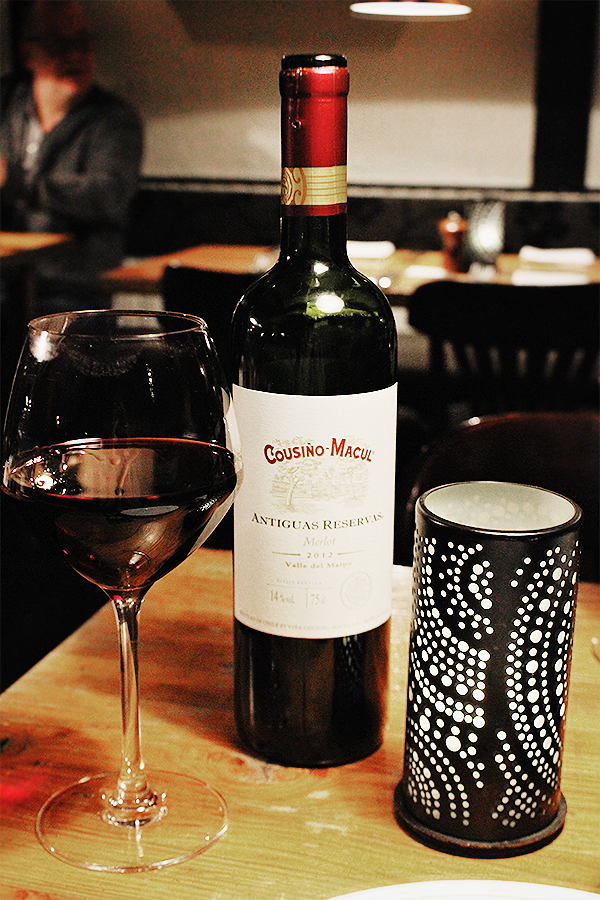 If you're looking for a truly Scandinavian blow-out, you have to book in for dinner at Restaurant Puk. It gets very busy very quickly, but their set menu (or "large selection") takes you through an impeccable curation of cultural favourites – think curried herrings, marinated salmon,
Homemade marinated salmon served with sweet mustard sauce, paté, roasted pork, pickled red cabbage, cheese, et al.
The hygge-heavy service, flawless food, and unique wine list made for potentially the best meal of the entire trip.
And while I'm not much for a boozy night out when I travel, BrewPub Copenhagen (a microbrewery in a 17th-century building that also offers weekly tours & tastings) acted as a perfect hide-out for hours of Scandi salaciousity.
The non-sweet beer cocktails are gamechangers.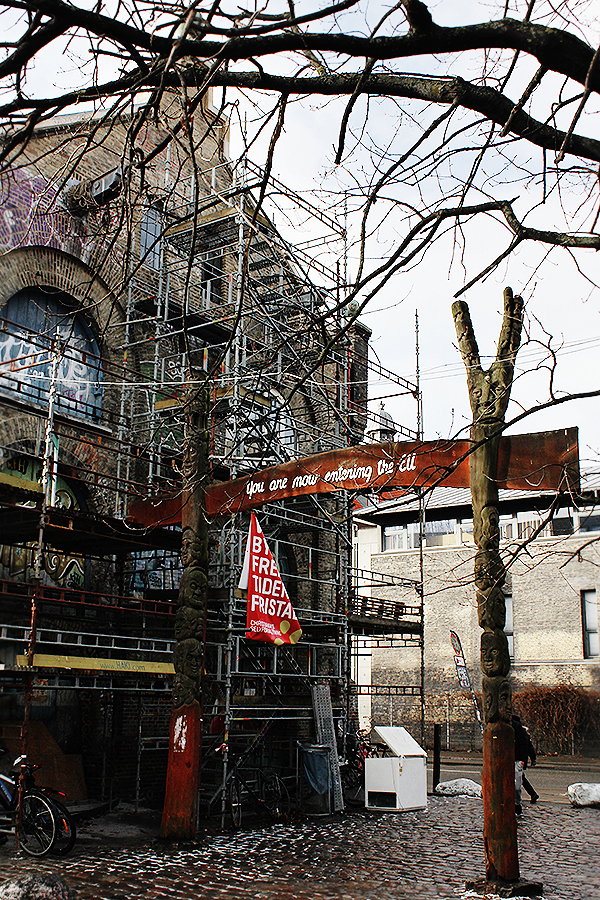 Next top…Christiania.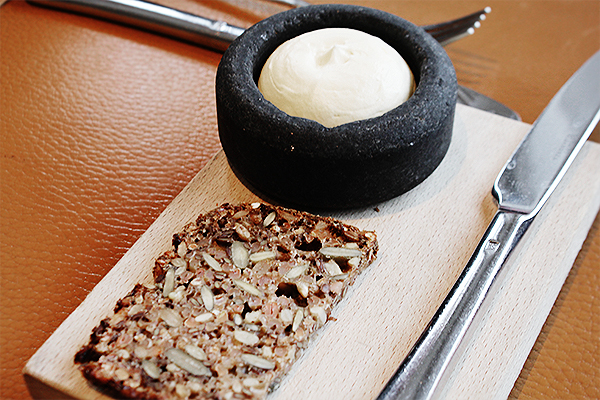 Though the self-proclaimed autonomous neighbourhood (also known as Freetown Christiania) was one of the highlights of my time in Copenhagen, the food options were lacking. Which I suppose doesn't come as a massive surprise concerning a place renowned for its open Cannabis trade.
The munchies are hardly persnickety.
Thankfully, a 5-10 minute walk from the "gates" will land you in front of Restaurant Kanalen – a refined, French-inspired Danish restaurant with the most glorious waterfront views.
My advice? Skip the pricey dinner menu and indulge in the smørrebrød (Denmark's famed open-faced sandwich) of your dreams for lunch. The fried herring (with apple, crackling, mustard & onion) and Cold-smoked salmon (with fried egg, sourdough bread & Salmon roe) were faultless.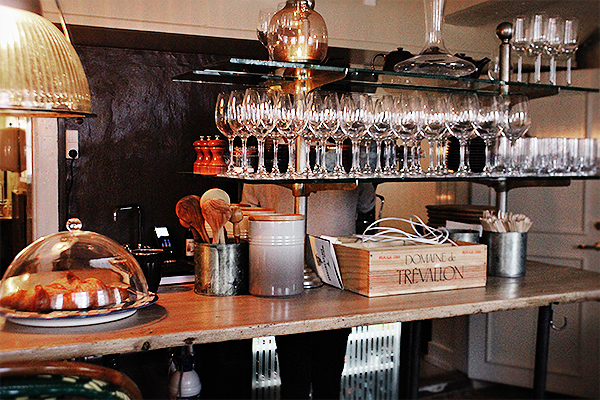 After lunch, you can then head a 20 second walk down the street to their disconnected wine and coffee bar, Kanalens Kaeder, for the snuggliest cuppa imaginable.
For me, it doesn't get much better.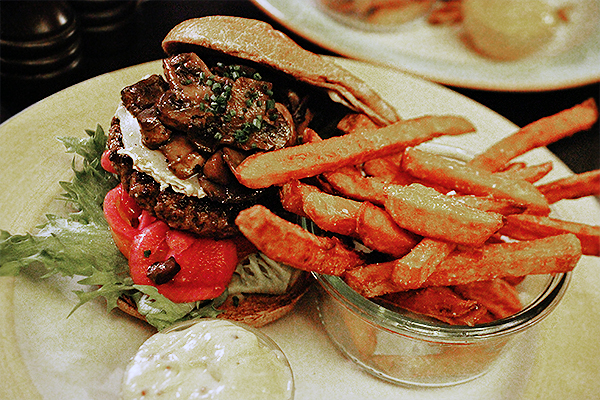 Suffering from Scandi food fatigue? Not to worry. Local chain Haché Gourmet Burgers offer exactly what they say on the tin – jumbo sized – and customized to perfection with an attention to detail that our Western burger-making favourites could learn from.
The Umami Burger (190g of minced lamb or beef with truffle puree, parmesan, cheddar, semi-dried tomatoes, fried mushrooms, pickled onions and miso mayo) was heaven in a sesame-seed bun.
Last but certainly not least we have Hope Bar, a pocket-sized ethical cafe with some of the best Vegan food and coffee I have tasted anywhere in the world. Their 'Brunch' – at an affordable 89 krone – combines homemade bread, grilled sweet potato fries, avocado, hummus, a small "bowl" of your choice (smoothie bowl), and a fruit bowl in soy/matcha cream.
I, as a creature of breakfasting habit, opted for the well-topped Spinach Bowl (with white cabbage, mango, orange & coconut milk) while lusting after their Vegan Steak Bearnaise.
It is a good thing they were the last place I discovered. I doubt I would have visited anywhere else. Guide, be gone.
And there you have it…the best places to eat in Copenhagen! Do let me know if you have any other questions about the city that I can answer via e-mail (or future blog) and enjoy eating your way through the city!