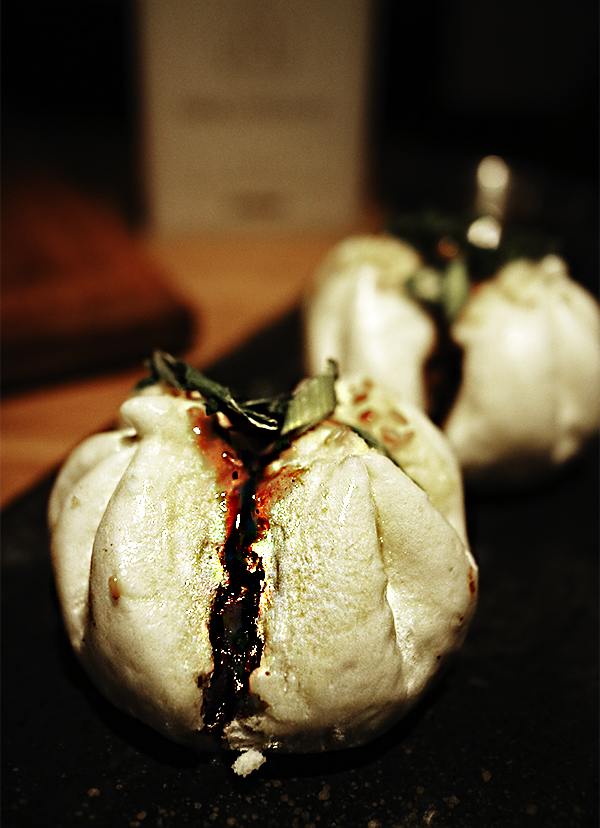 Despite frequenting The Alchemist for a number of years, I've never given the cocktail citadel a proper review.
This could be, perhaps, because I've typically only drank in the bar's North England venues. The first Alchemist launched in Manchester's Deansgate in 2010 on the site of a former 19th century 'den of iniquity and alchemy' (giving the bar its name) and I hadn't actually visited the brand's London sites since my hometown return.
Luckily, the whole affair met past expectations – their St Martins Lane outpost is a little bit of alco-theatre in the theatre district. And then some.
The cocktails fizz, smoke, pop and – well – transmogrify like they have for years while the food menu tantalises in its own way; there is a little bit of everything and a lot to keep your mouth watering.
After toasting with a Smokey Old Fashioned (Woodford Reserve, maple syrup, Jerry Thomas bitters and smoke), my dinner date and I shared tempura prawn lollipops, steamed pork buns and duck gyoza – all of which went down a simple but delicious treat.
I was especially surprised to see the menu championing seitan (both in 'nuggets' and boneless 'wings') but decided to forgo my vegan favourite for a later date so we could share some mains.
Forgoing the pant stretch of the Vietnamese Banh Mi (my favourite street food of all time), we opted for the tandoori seabass (unbelievably flavoursome) and poke bowl (which, while loaded, was a little more 'great vegan salad' than 'poke bowl').
All in all, it's wonderful to know I can line my stomach with an array of affordable yet appealing bites when fate leads me, inevitably, back to The Alchemist.
Their Penicillin (Ardbeg 10 yearr, Chase Marmalade vodka, lemon and burnt cinnamon) is the only dessert I'll ever need.