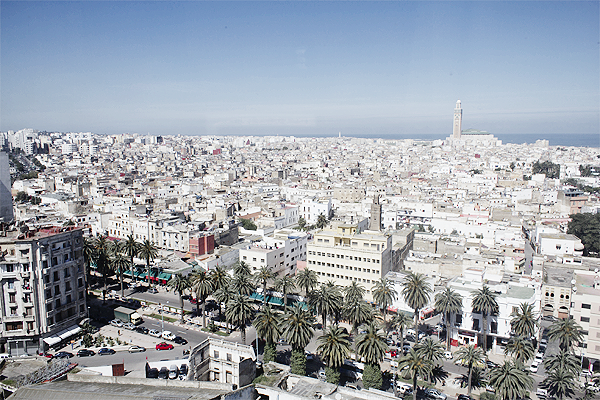 Hope your other tabs are closed, honeybees. The beauty of Morocco is about to steal all of your wi-fi's juice.
Last Friday I was lucky enough to jet off to Morocco in a group of gorgeous superbloggers and journalists for a 5-day trip that spanned Mazagan, Casablanca and Rabat. It is the reason the hashtag #MoroccoInStyle was likely to be cluttering your Twitter and Instagram feeds.
Click below for a photo heavy tour through the trip…
Mazagan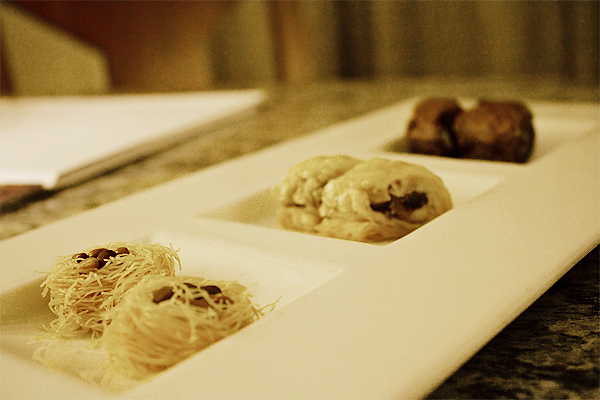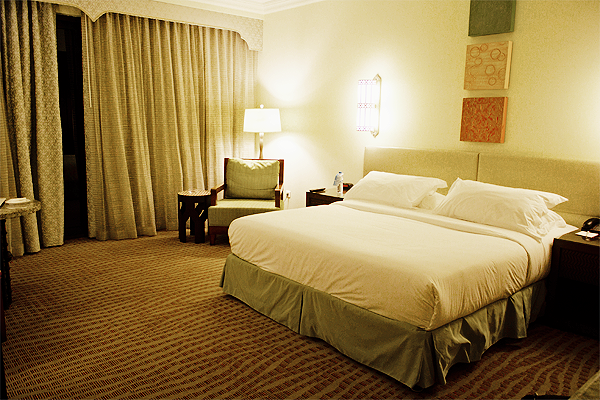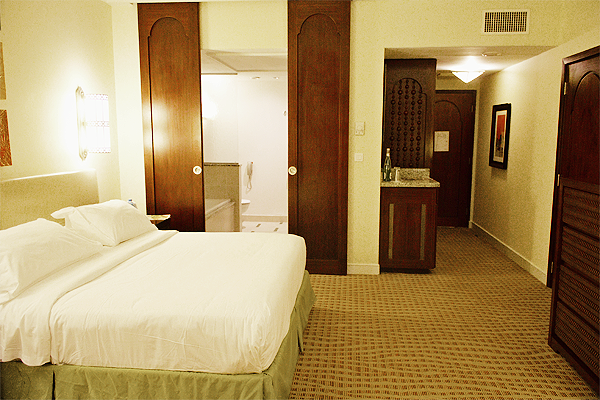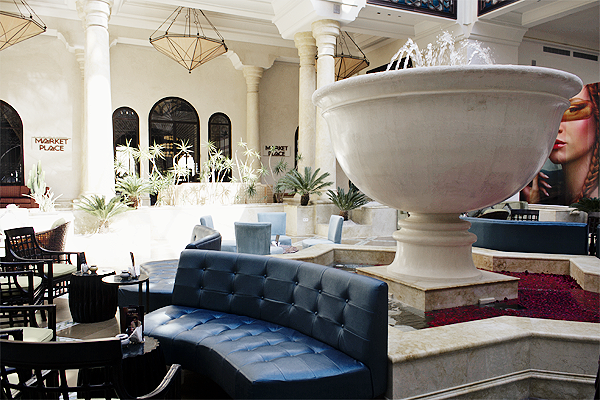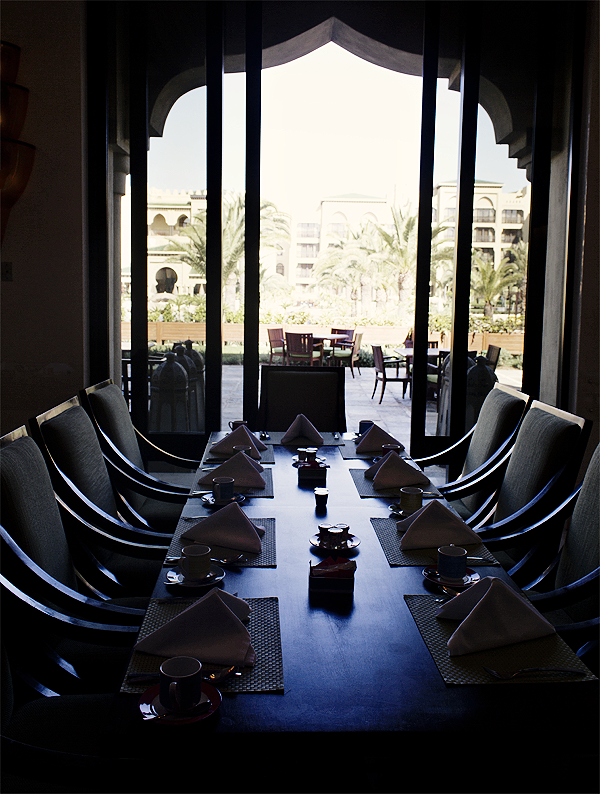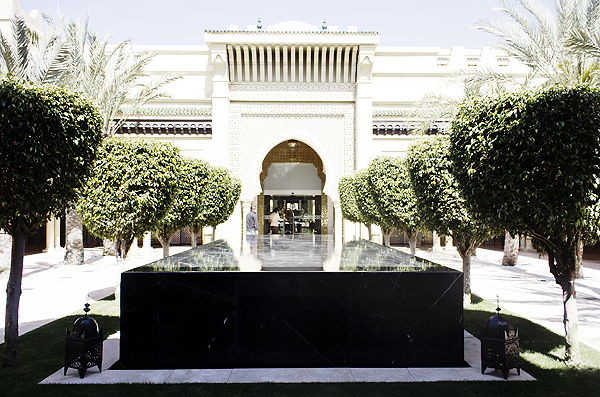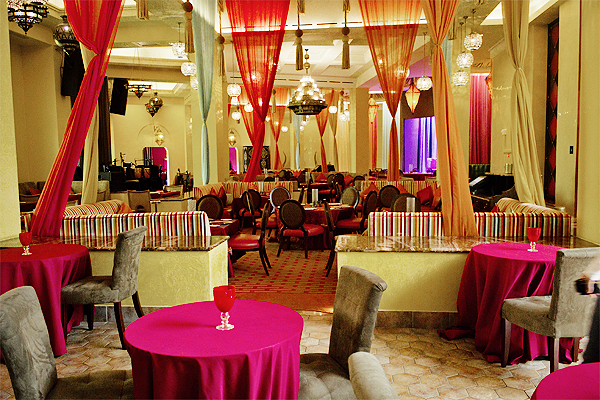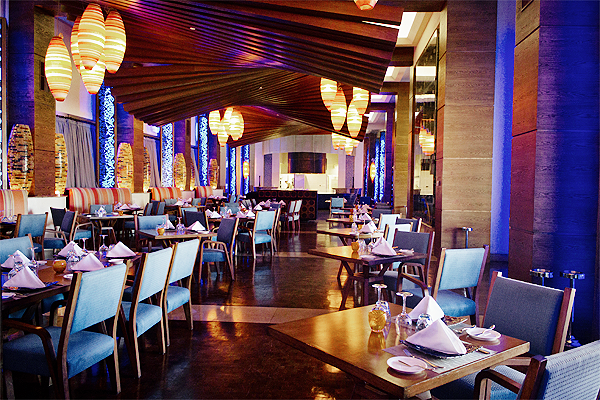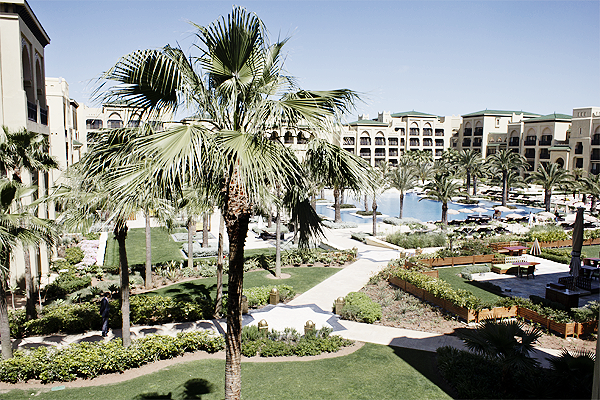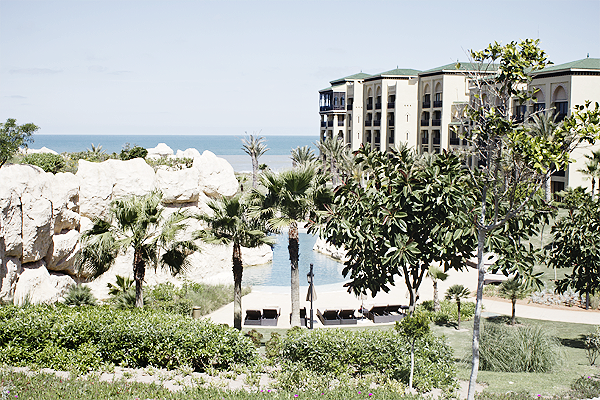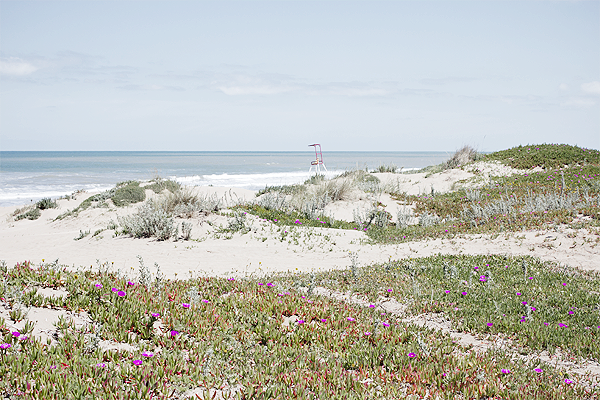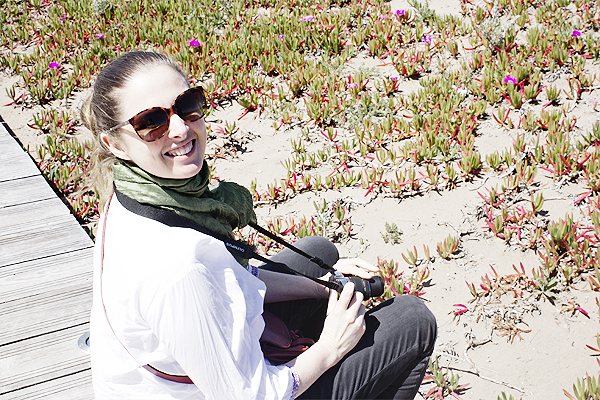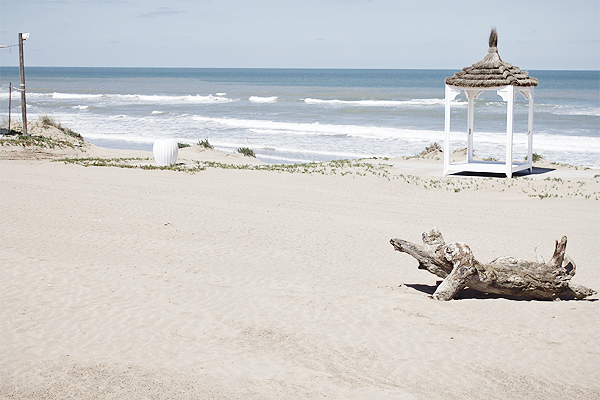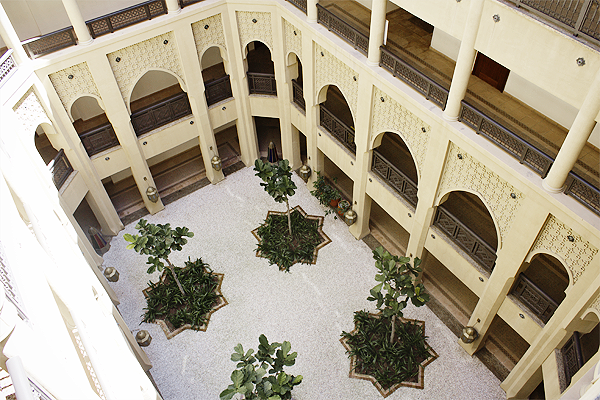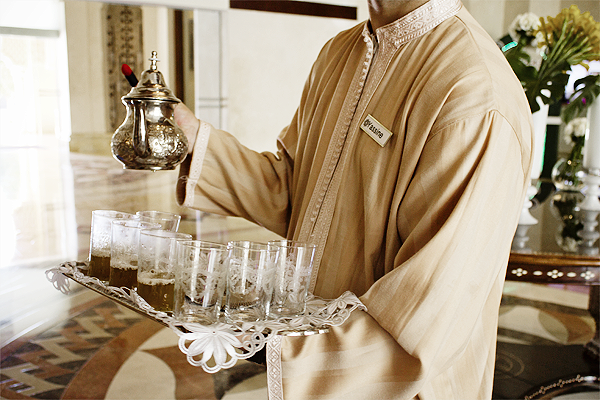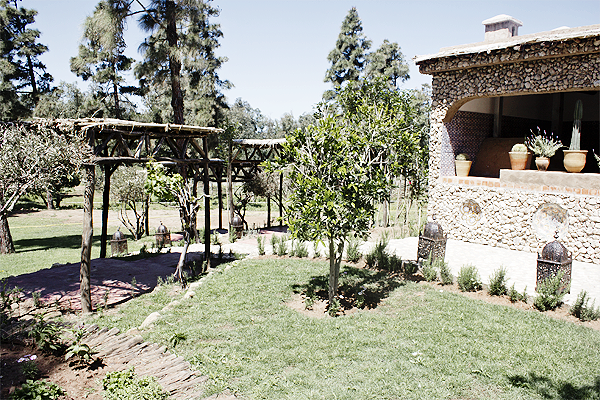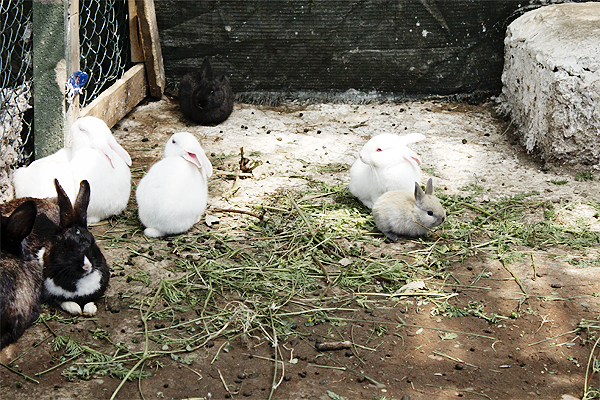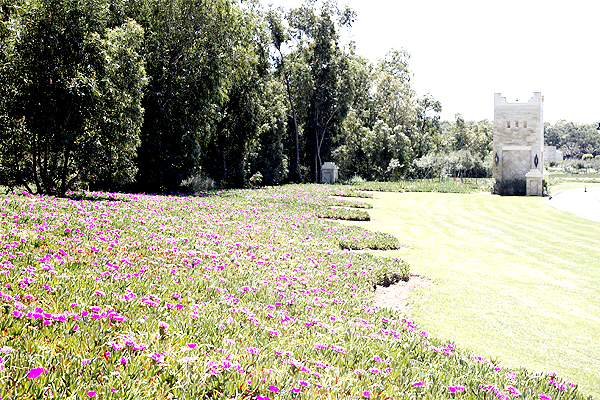 As we arrived in darkness quite late at night, all that the Mazagan Beach Resort had to impress us was the interior of the hotel. As the photos suggest, it did not disappoint. After clambering into both a shower and a bath (why not…), I rinsed my room of its welcome treats and hit the sheets.
Rising early to do a little work before a full day ahead, I pulled open the curtains and took a deep breath above an almost-deserted beach scene (bar a few people riding horses across the sand). I was not in London anymore.
Mazagan is absolutely palatial; with panoramic views of the Atlantic Ocean, multiple restaurants, a Casino, activities, and a seemingly unlimited number areas to relax, it is the quintessential beach resort. After trying my first Moroccan pancake (delicious) from a breakfast table overlooking the incredible pool area, we explored the hotel and ended up at their small, sustainable farm – Al Firma – to spend time with some bunnies.
Deciding to spend an hour in the sun, we slid over to the Market Place (where we had breakfast) for lunch, and enjoyed a buffet-style spread of options from the Middle East, North Africa, India and Asia. It was essentially the lunch buffet of my dreams.
As we were leaving for Casablanca later in the afternoon we took our final hours out to enjoy the Mazagan Spa, full body massages, their incredibly addictive Moroccan tea, as well as a few robe-clad moments to stare out at the Atlantic Ocean in recliners. Mazagan is a paradise.
Casabalanca
Sofitel Casablanca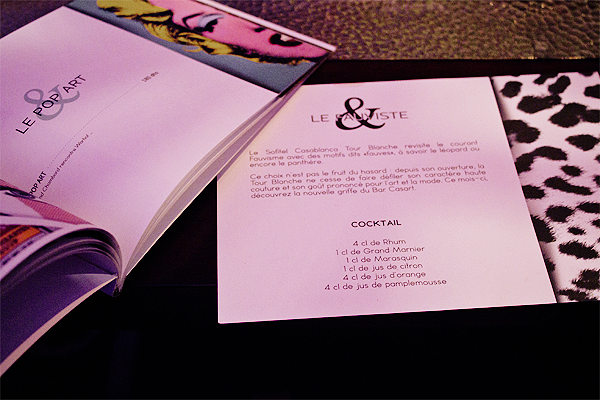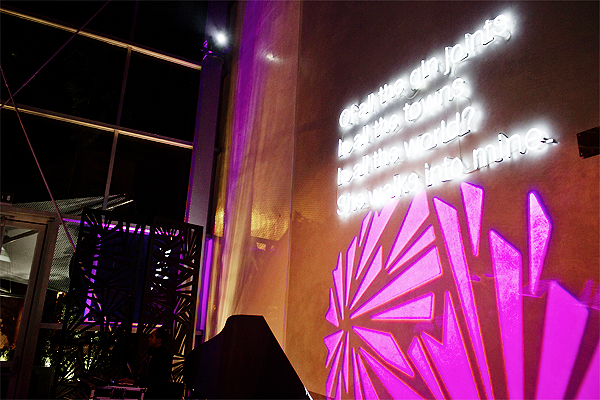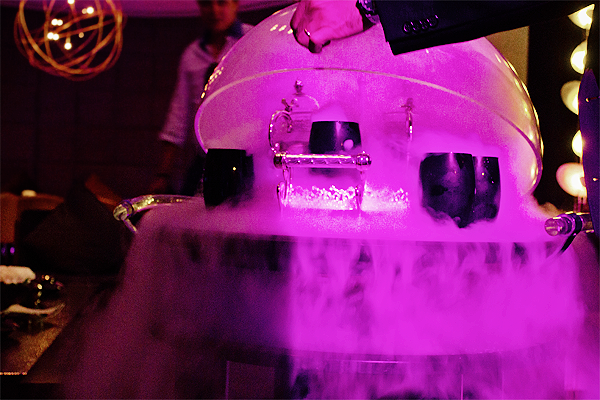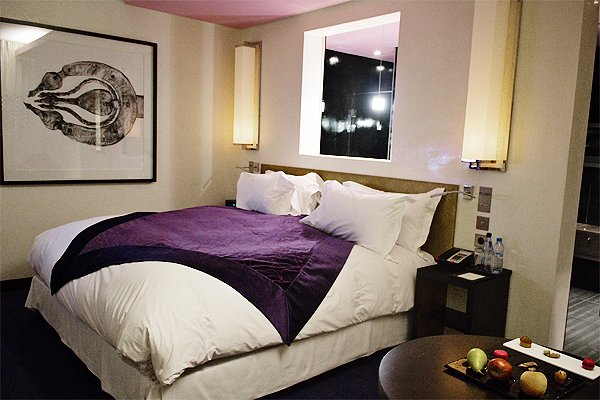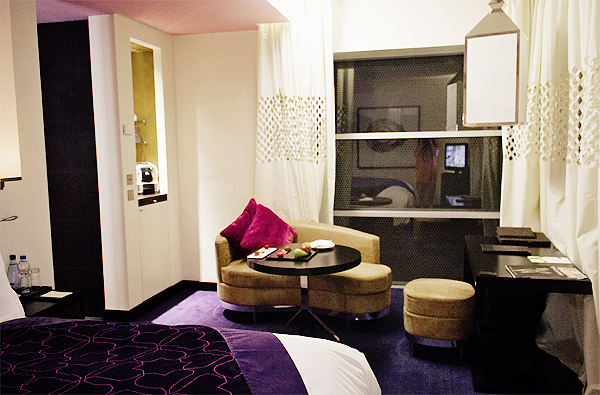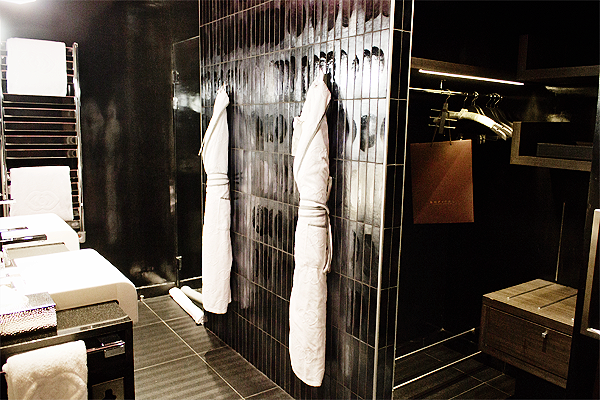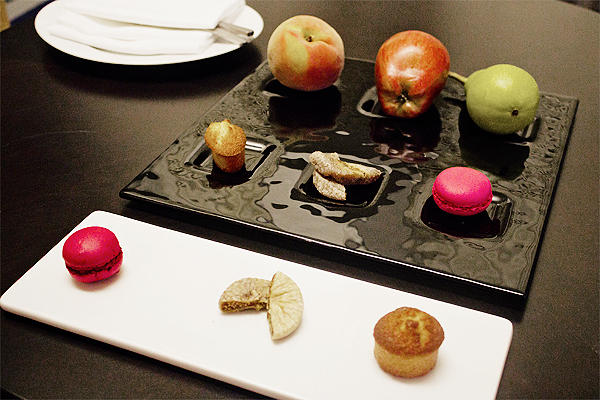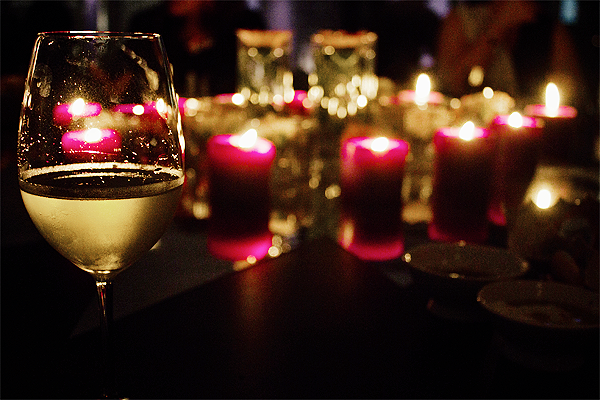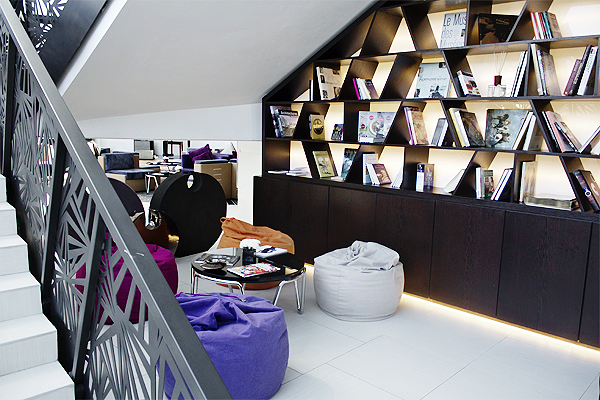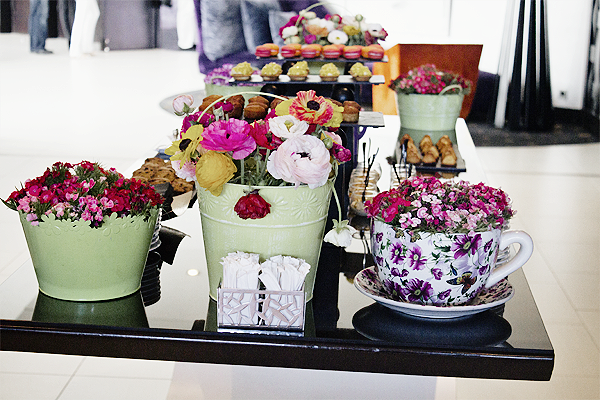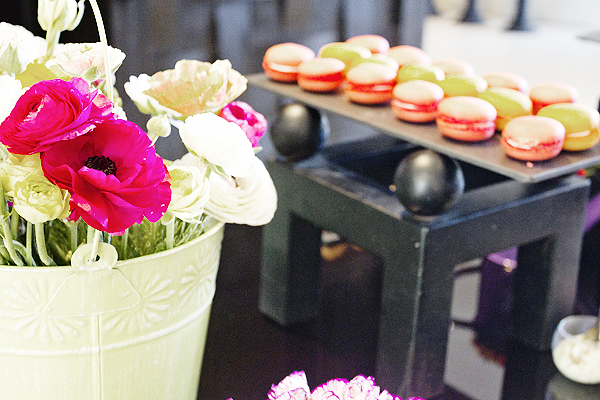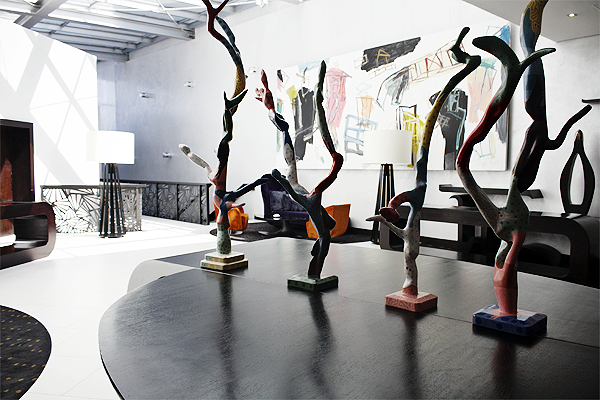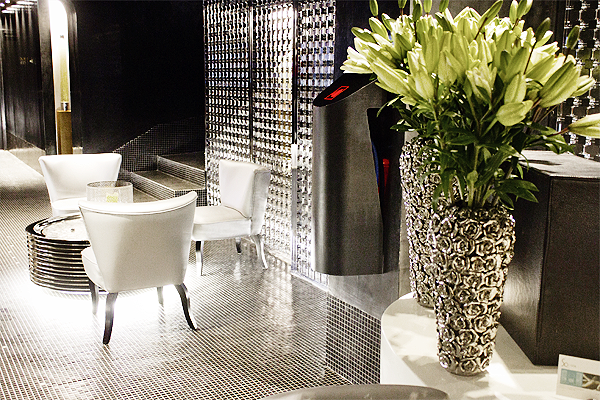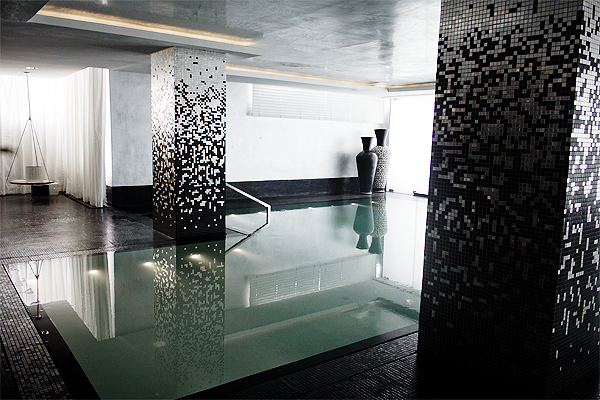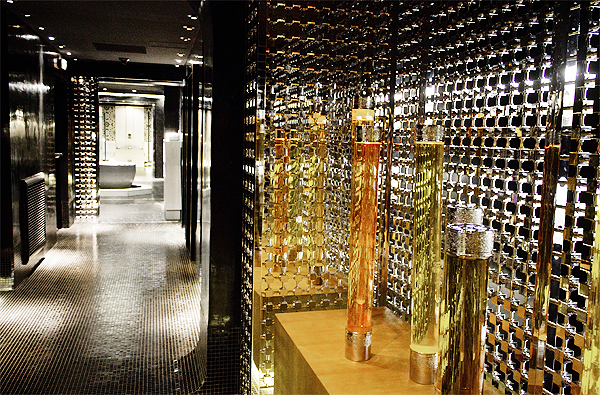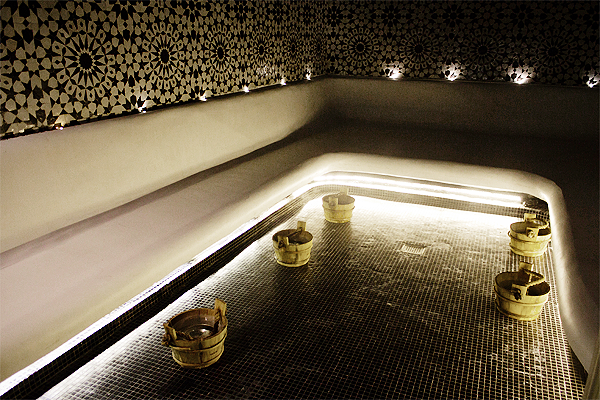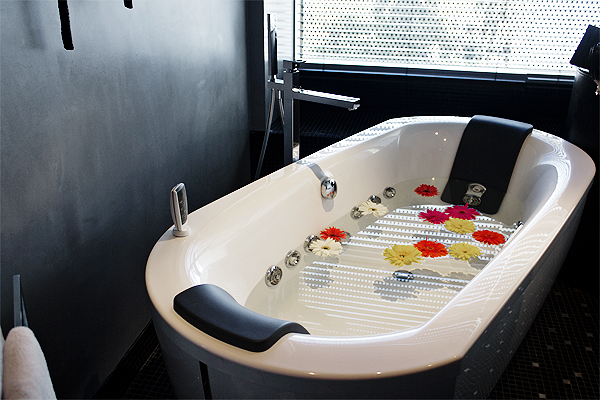 I love Sofitel, so was ecstatic to find out our next hotel would be the Sofitel Casablanca Tour Blanche. Located in the beating heart of Casablanca, I believe everything about the hotel is designed to make you feel like you're a second away from having Humphrey Bogart call you "kid". Even the focal art – a neon light reading "Of all the gin joints in all the towns in all the world, she walks into mine." – has you pegged immediately.
Welcomed by an incredible drink reception featuring billowing smoke and the Pink Panther theme (nonsensical but appreciated), we enjoyed a mood-lit dinner at L'Arabesque (under the expert eye of head chef Mourad Mahfoud) shortly thereafter and retired to our Bond-worthy suites for a night in the comfiest beds known to man.
After a quick and healthy breakfast we took a short tour of the hotel and their So Spa (with things like colour-styled flowers in their spa bathtubs, it explicitly reminded me of my love for the Sofitel St James) before jetting off to…
Hassan II Mosque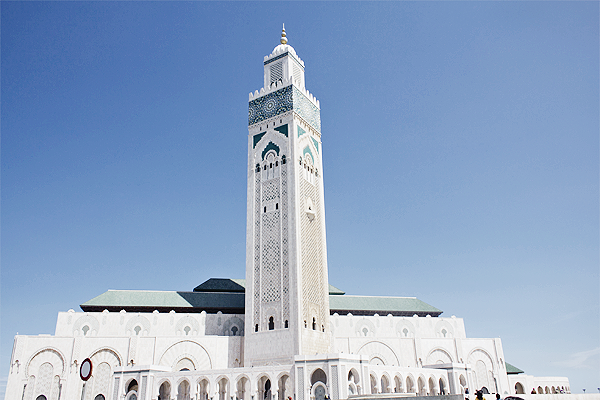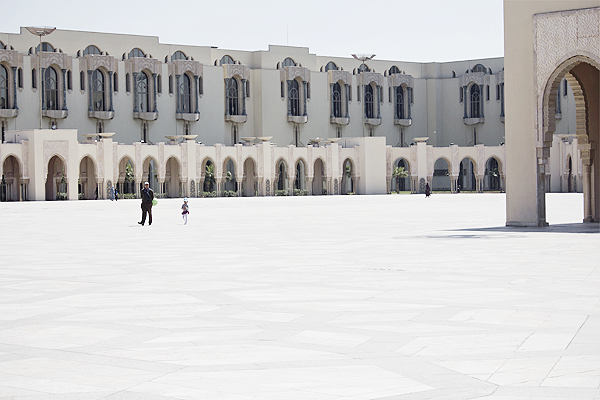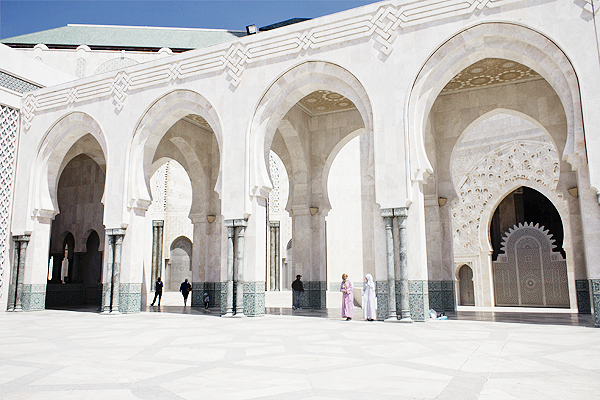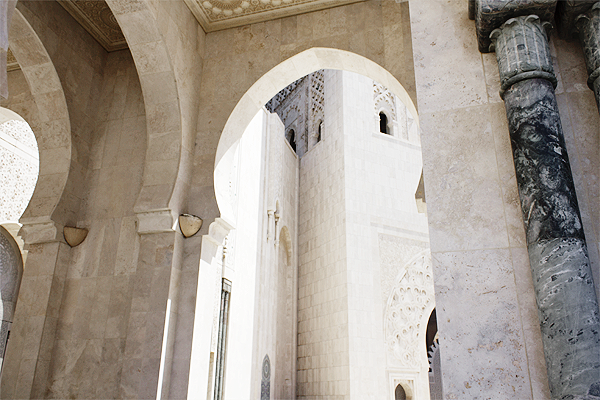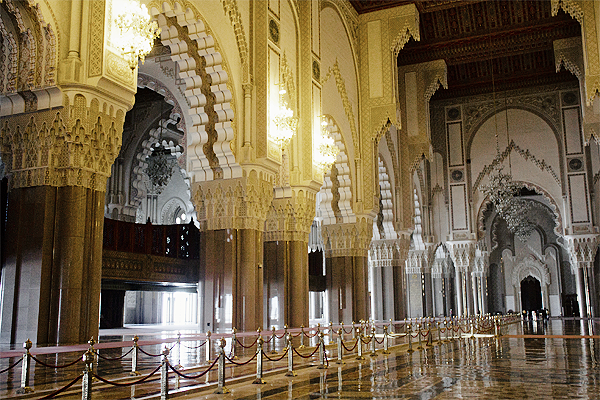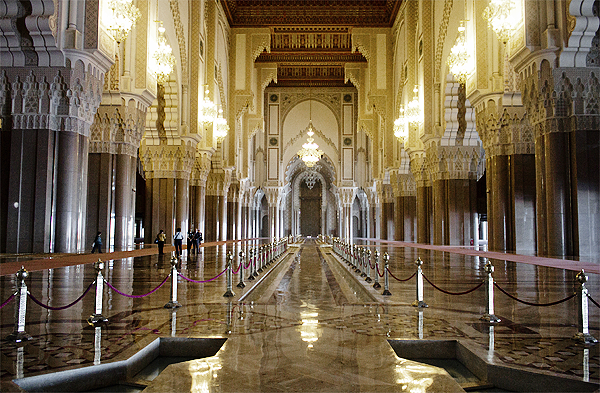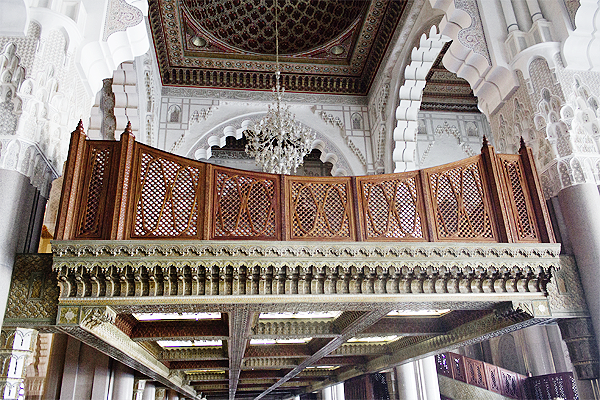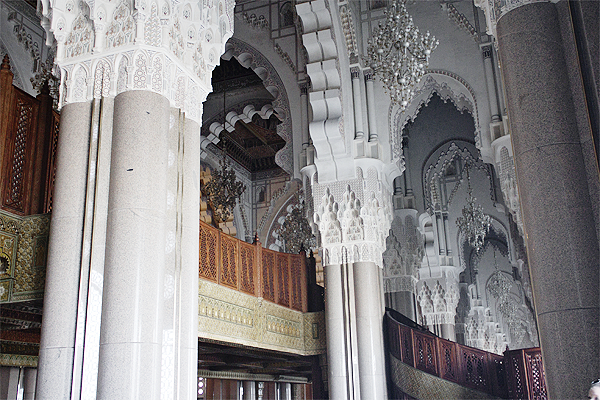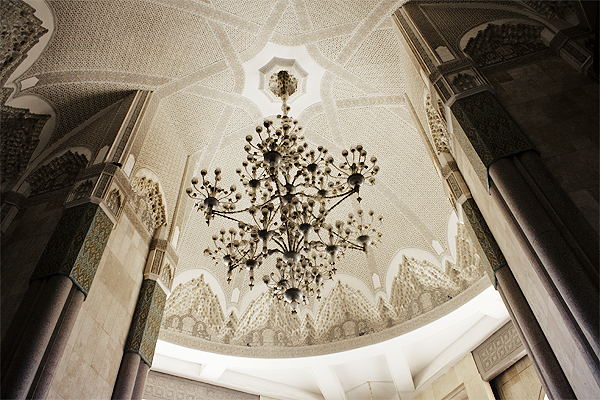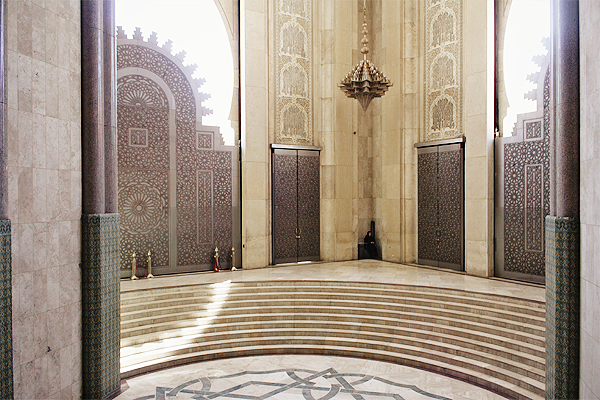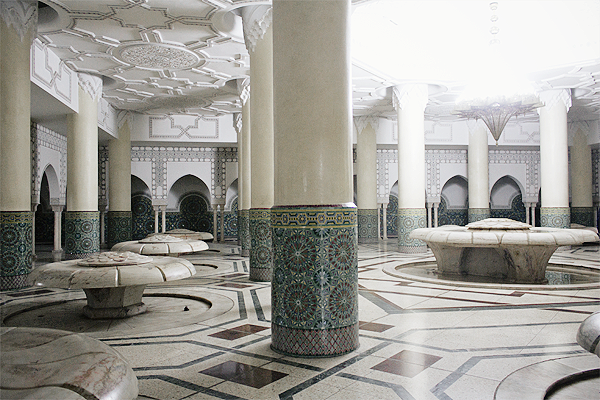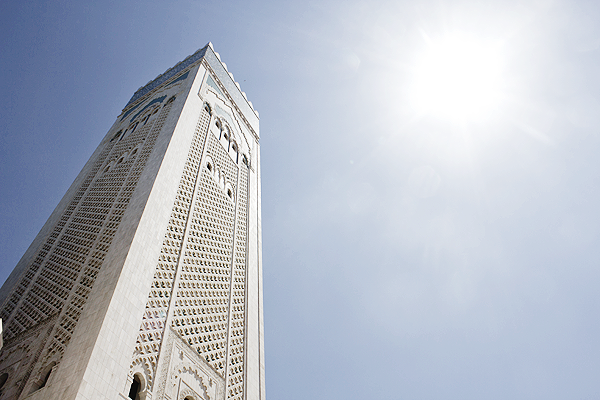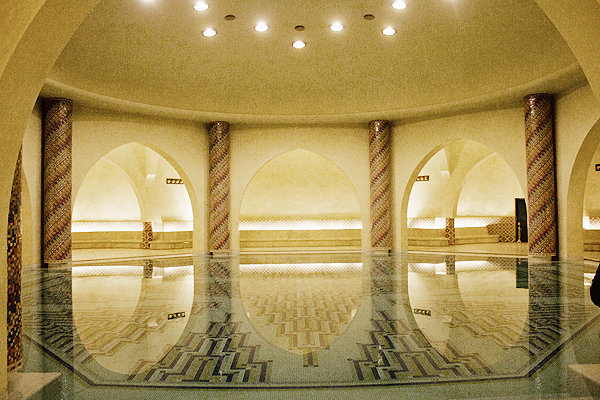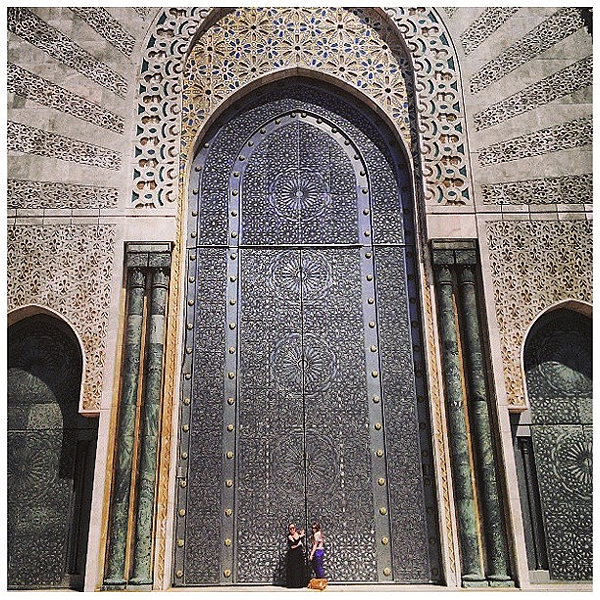 What an incredible experience. Though it was only completed in 1993, you get the feeling that The Hassan II Mosque (or Grande Mosquée Hassan II) is Casablanca's valiant legacy. As the largest mosque in the country and the 7th largest in the world, it is easy to feel like a drop in the ocean of hand-crafted marble and the potential maximum of 105,000 worshippers which can gather together for prayer on the grounds. I'll let the photographs do the talking in this case.
Lunch at Le Doge, Casablanca

After our trip to the Mosque, we were lucky enough to be invited to Hotel Le Doge for lunch in their extraordinary rooftop garden with Moroccan-based author Tahir Shah. It between sips of wine and nibbles of excellent hors d'oeuvres, he recalled stories of exorcisms and explorations through Africa, Asia and the Americas. Kindly offering me a copy of his 2011 collection entitled Travels With Myself, I have since taken sporadic chunks from his body of work and digested them with sincere wanderlust. I highly recommend this book as a jumping off point to the rest: his 2013 release, Scorpion Soup, is next on the hitlist.
Rabat
Sofitel Rabat Jardin des Roses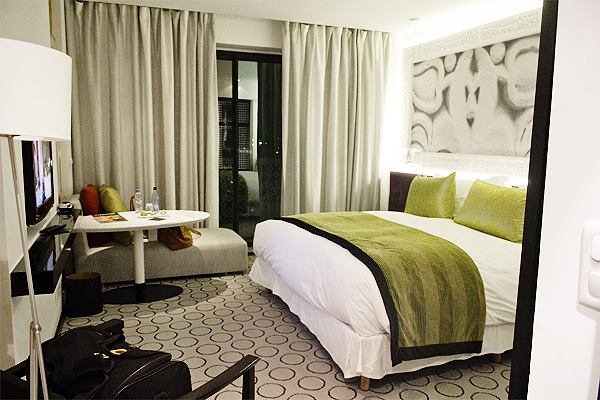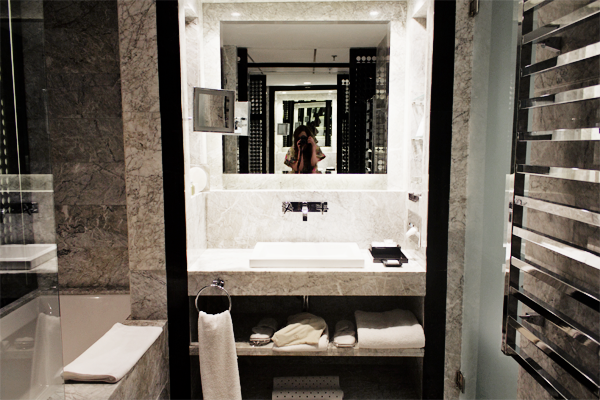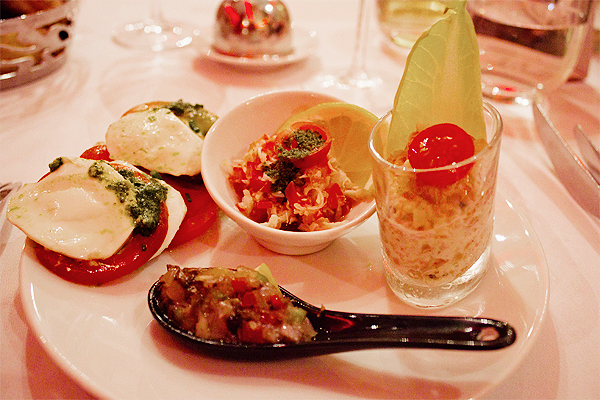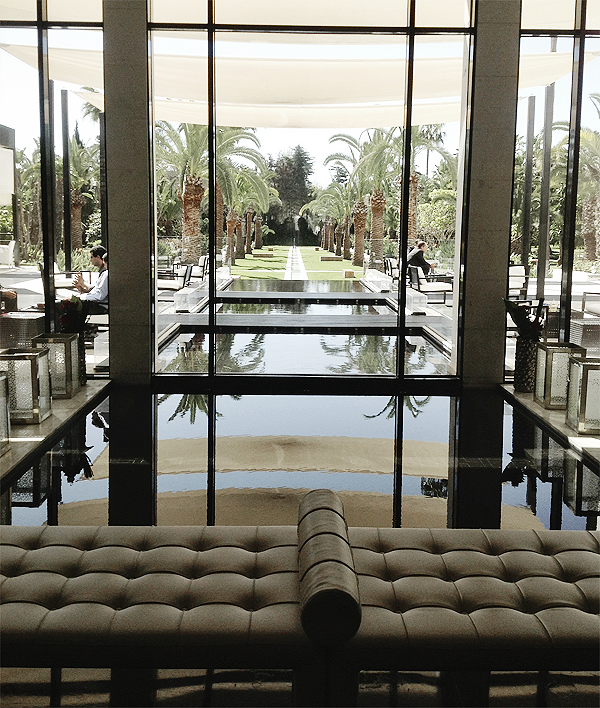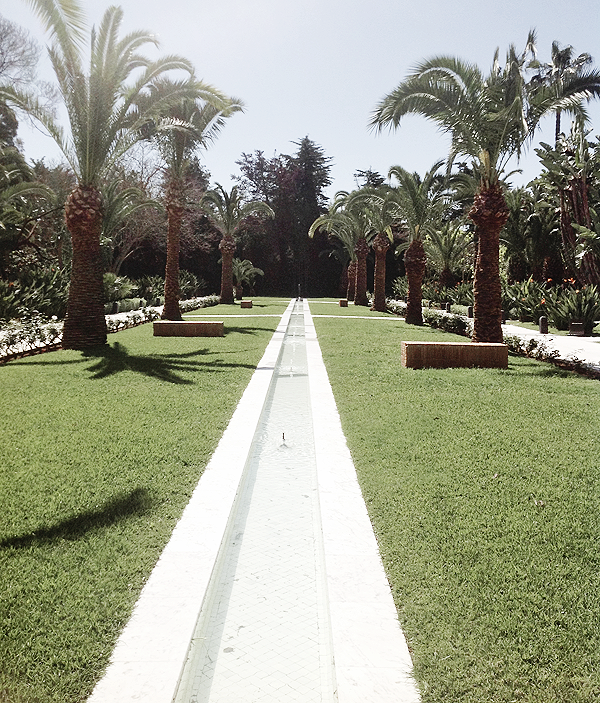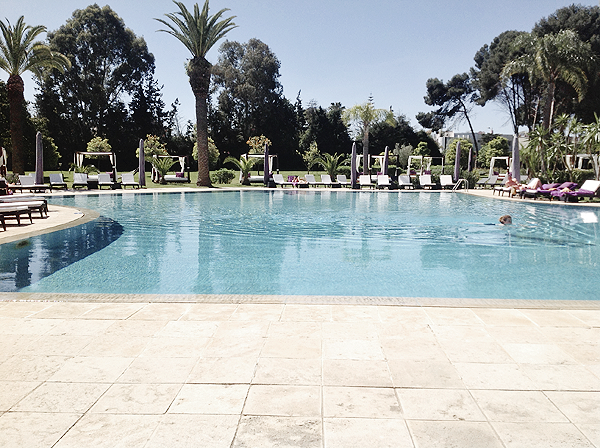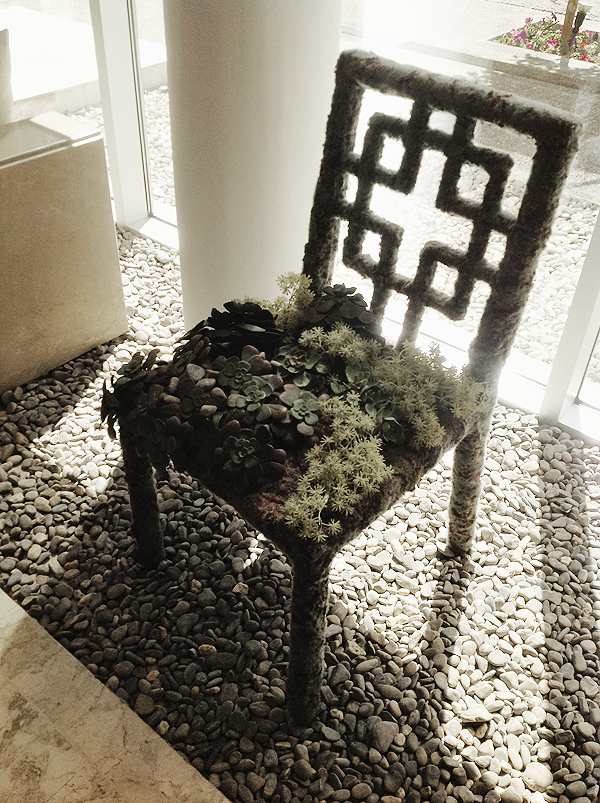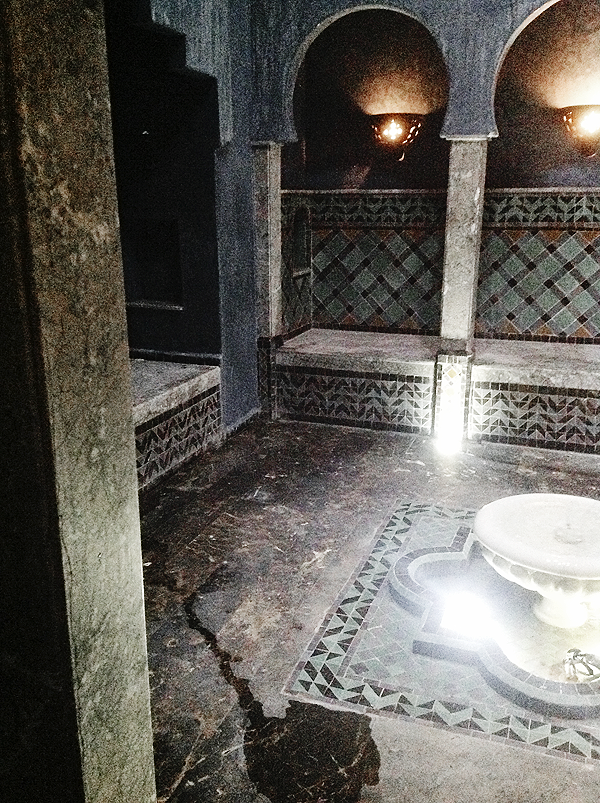 Another day, another (final) hotel to check in to. This time, we were headed for the Sofitel Jardin des Roses in Rabat. Surrounded by 17.3 acres of Andalusian gardens, this is one place where you can take the name exactly for what it is. There was a certain tranquility – likely due to an hour of pool time surrounded by palm trees and virtually no people – at Rabat's Sofitel that didn't even call for a spa trip to achieve.
The Yaqub al-Mansour Esplanade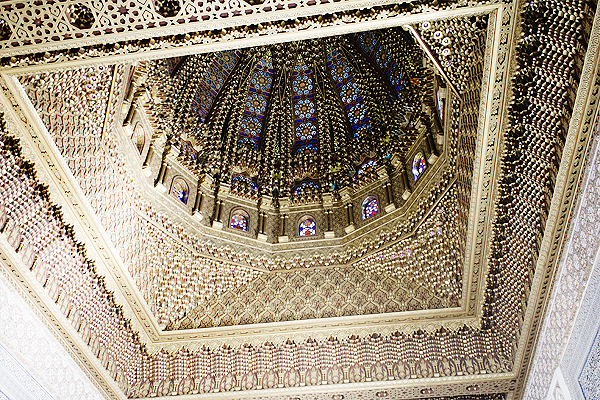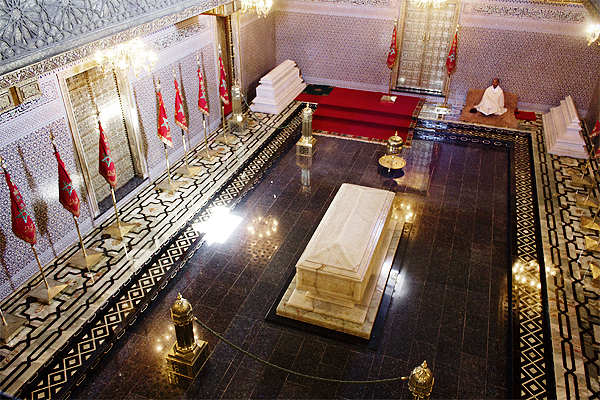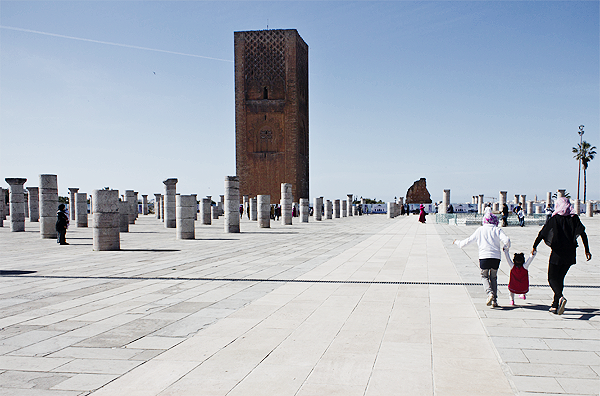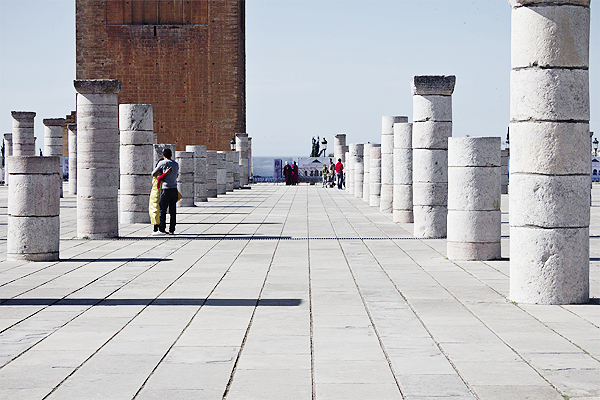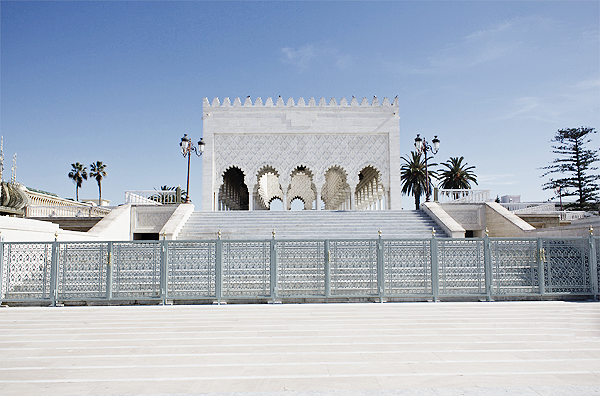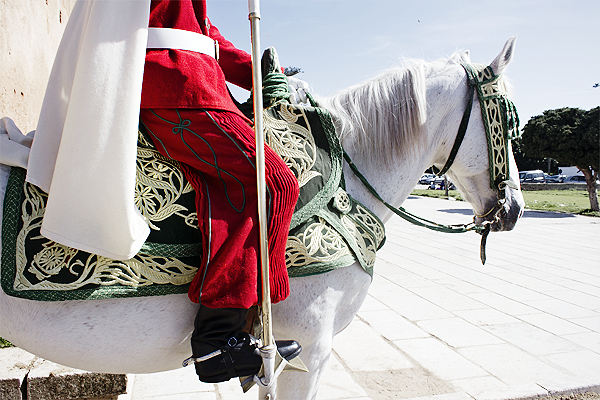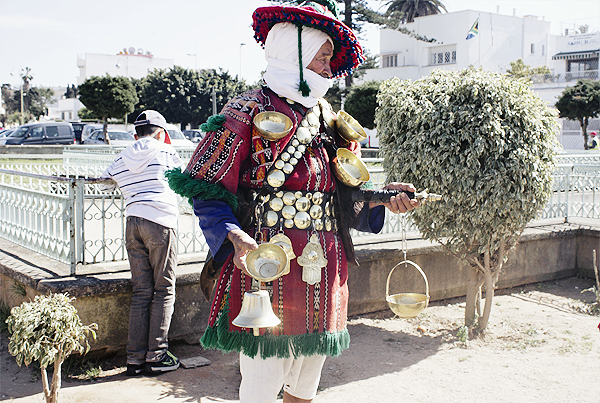 The first bit of 'sight-seeing' we did in Rabat was at the Yaqub al-Mansur Esplanade. What you could simply mistake for a marble-pillared promenade is actually the site of the Hassan Tower and The Mausoleum of Mohammed V. The Hassan Tower was initially intended to be the largest minaret in the world before the Sultan Yacoub al-Mansour died in 1199 and construction on the mosque stopped. The tower only reached 140 ft by that time, with only the first parts of construction – a few walls and 200 columns – of the accompanying mosque finished, as well. The Mausoleum – a stone's throw away – contains the tombs of the Moroccan king and his two sons, late King Hassan II and Prince Abdallah, and was surprisingly the most tourist-packed place of the entire trip.
Rock the Kasbah des Oudaias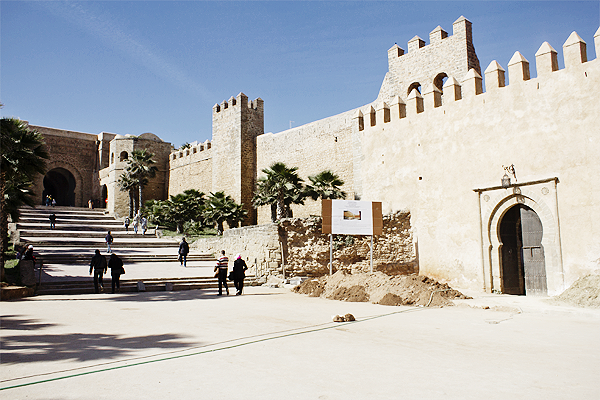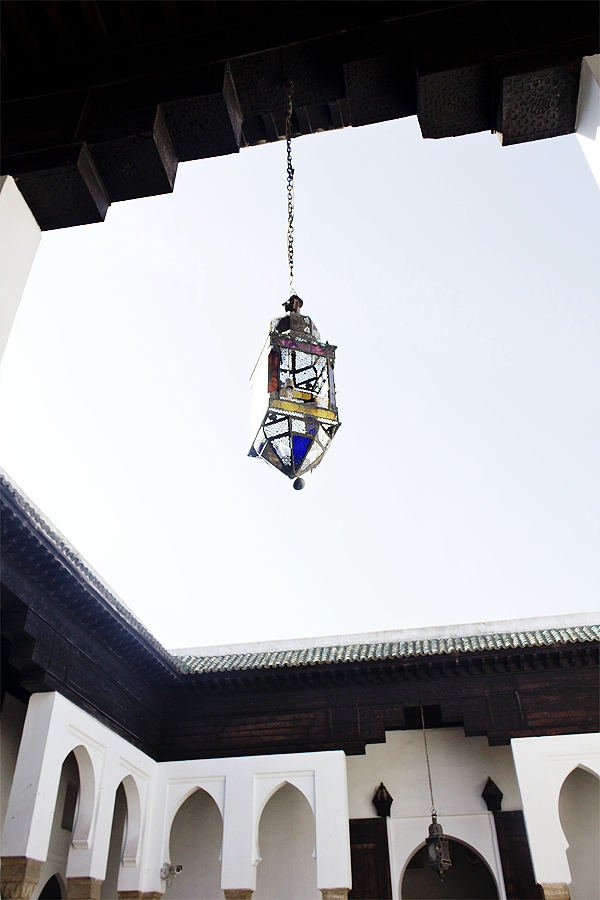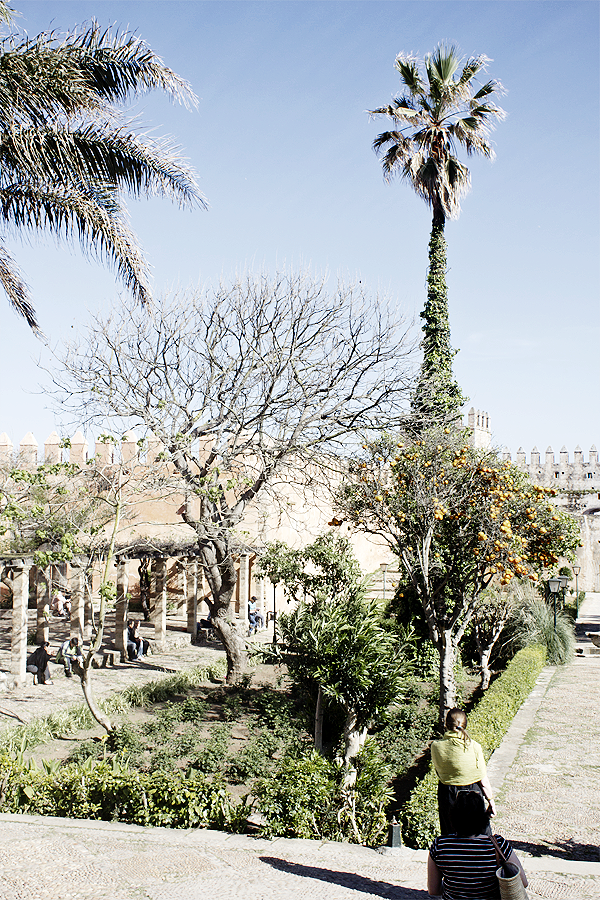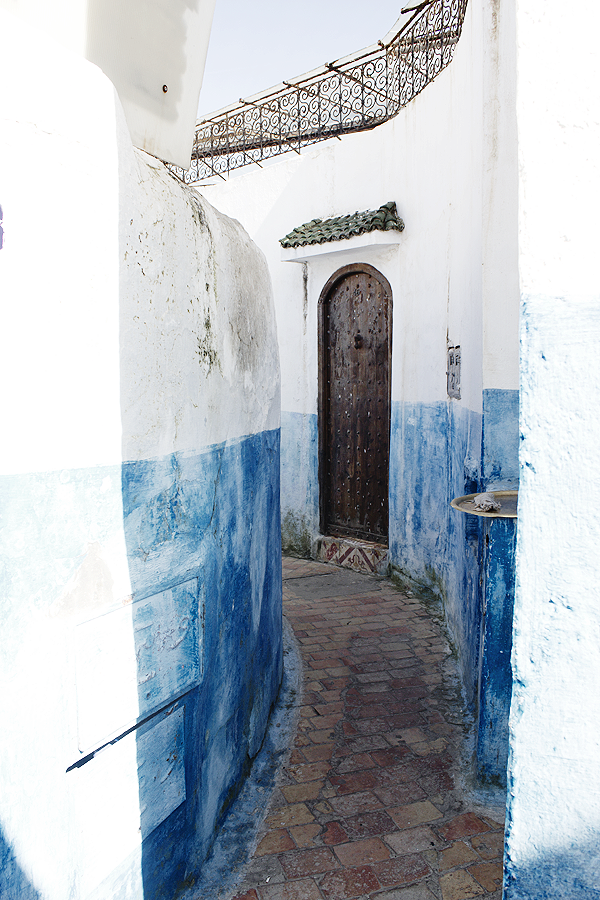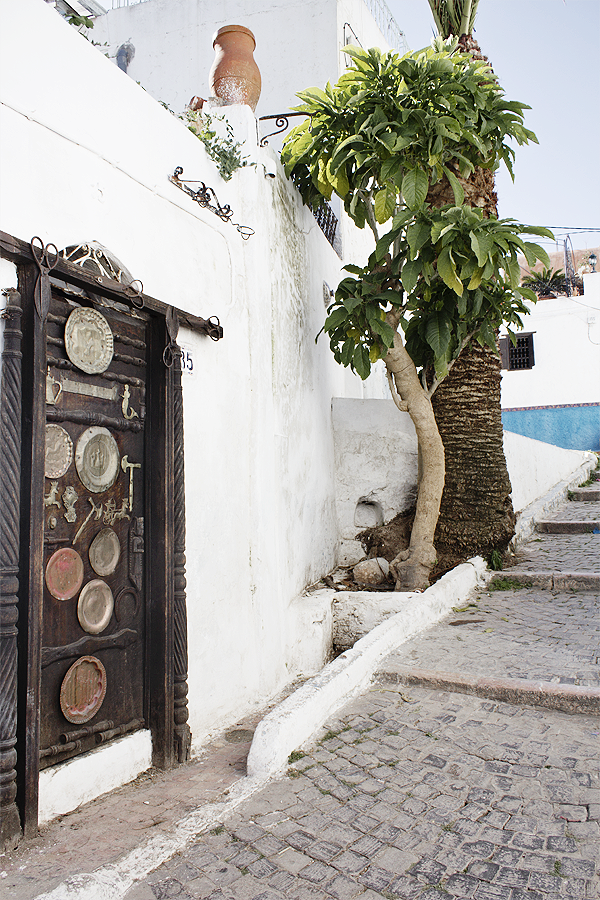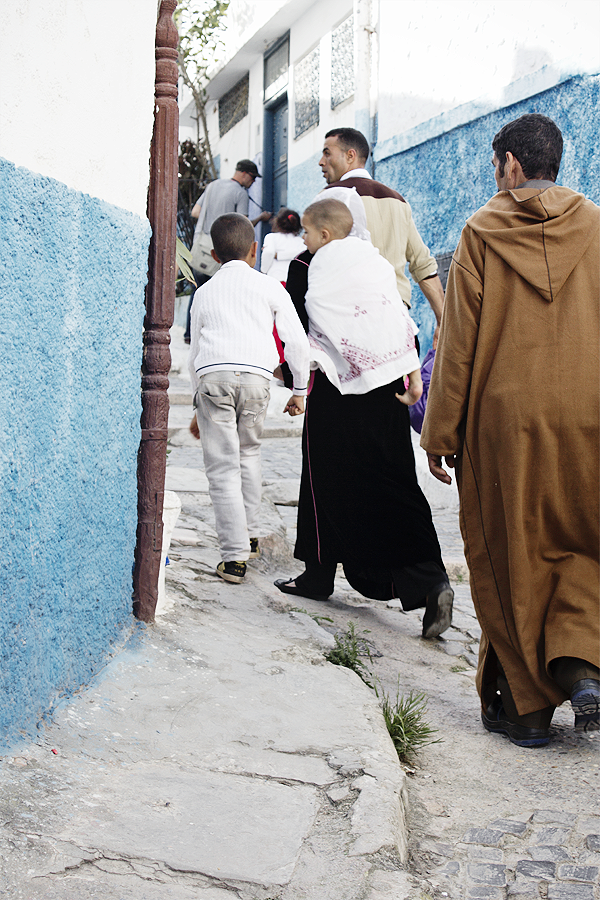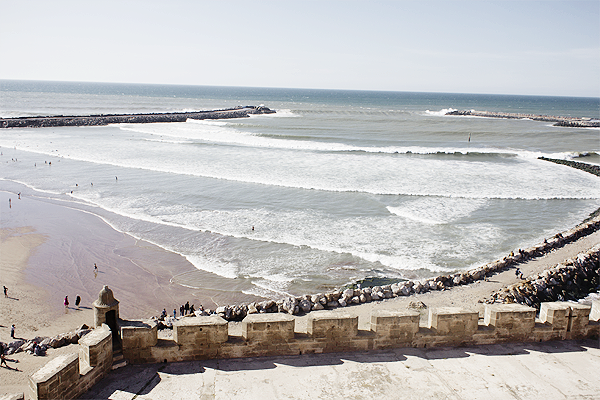 Apologies. I can't write the word without singing the song.
After our trip to the Yaqub al-Mansur Esplanade, we made our way to the Kasbah des Oudaias (Kasbah of the Udayas) to spend time exploring our blue-tinged surroundings (most of the area is painted blue because mosquitos hate it). Though this would typically be an area which women would find it difficult to explore alone, we managed to find a local and a few friendly guards (our practical Prince Charmings) to help keep us safe through the winding cliff-top pathways.
The Souk Semarra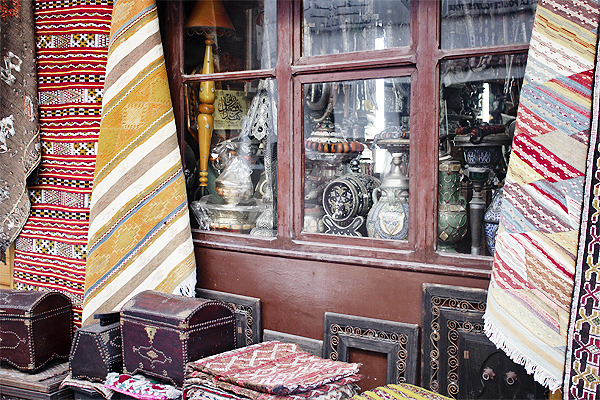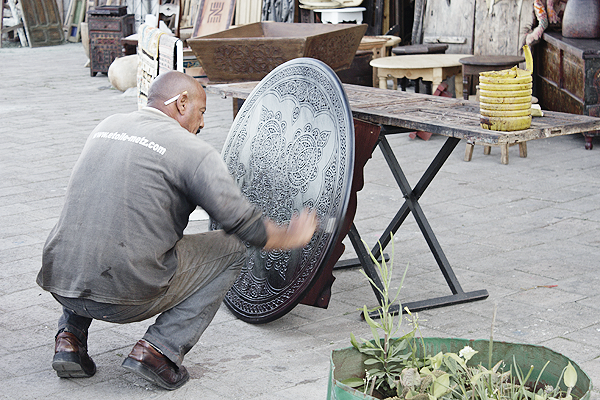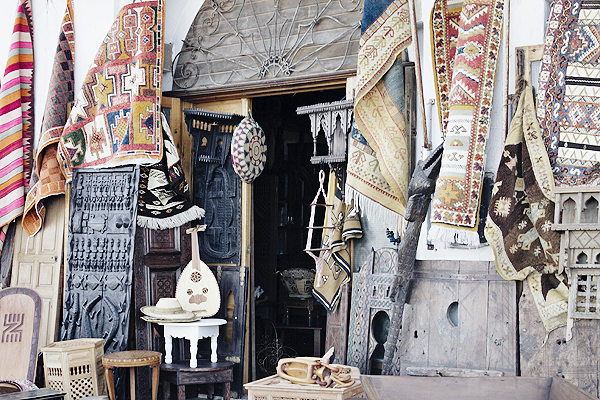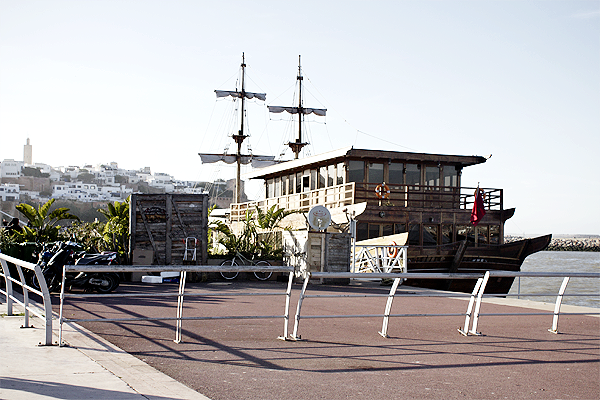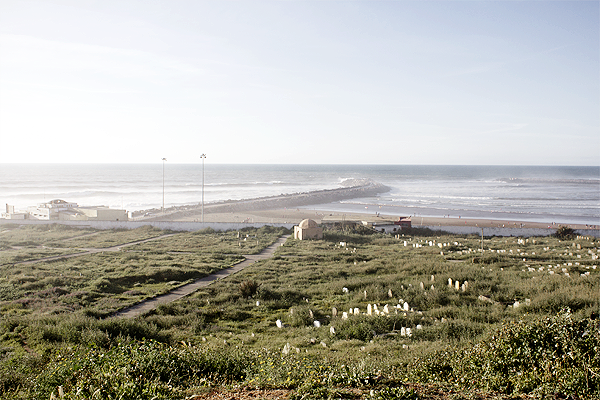 In a cruel twist of fate, I had my first panic attack in five years at the Souk Semarra. With no rhyme or reason. Though one of my favourite things to do when living in Thailand was spending days parading through the busy markets and haggling, an unswitchable switch triggered when entering the souk that ruined any chance of taking a good photo.
Thankfully, everyone I was with was incredibly supportive – a few of which joined me on a wander around the ocean and outskirts of the souk – and left me to my devices while they shopped the Moroccan market for artisan leather goods, handwoven rugs, paintings, textiles, and even a few baby turtles (not for consumption, thankfully).
Zipping forward to our final night in Morocco:
The only way to end the trip was to spend a night gorging on Moroccan food, accidentally eating cow's brain (…never again), and enjoying a spot of karaoke on a pirate ship (Le Dhow). Obviously.
I lust Morocco.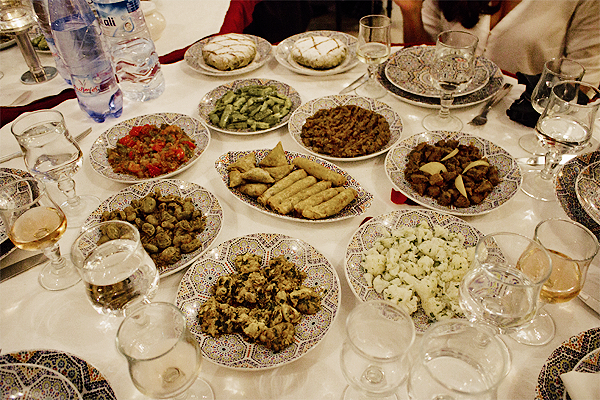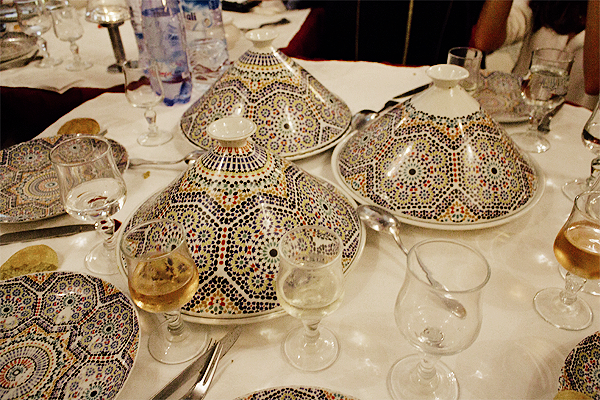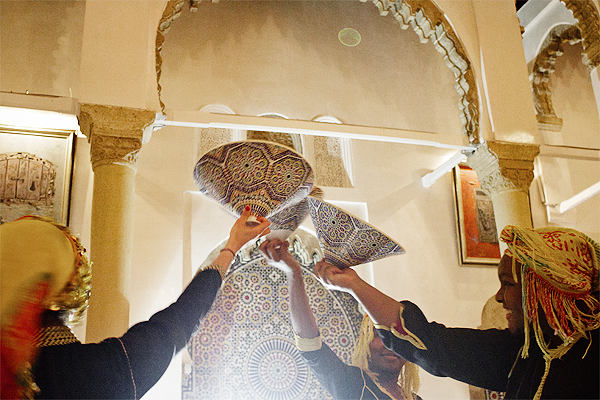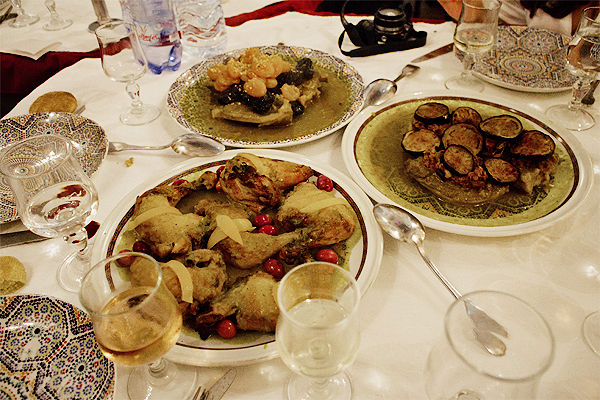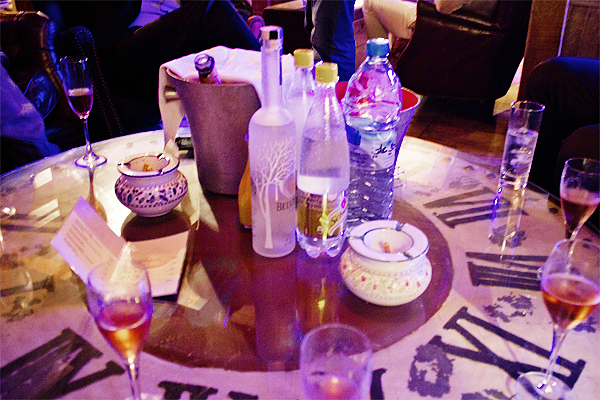 [Lela London was a guest of the Moroccan Tourism board and Royal Air Maroc.]