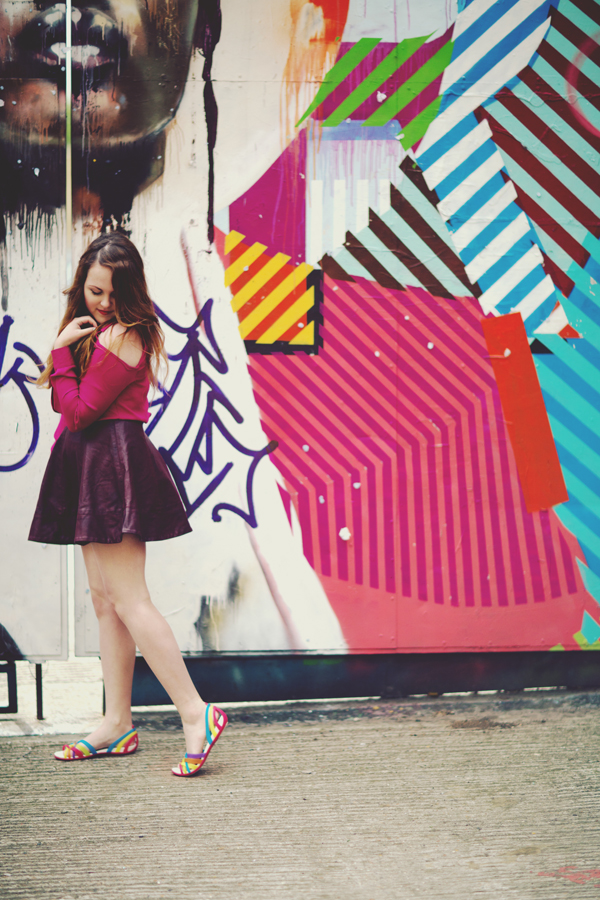 Until a week ago I had never worn a pair of Crocs. Though they have celebrated a decade as one of the most popular and cult-discussed shoes from the US to Asia, I – true to my heel obsession – have never felt the desire to throw on a pair of their Classic Clogs.
Then, in good ol' Fashion Blog fate, I was contacted by Crocs for the chance to share my take on some of their latest styles. Hesitant that they might not suit my style, I was sold as soon as I opened the look book. Earning a trendy notch on their belt, new styles like the Huarache flats (seen above in multi/geranium) and Retro slingback flats (seen in fuchsia/ultraviolet and nautical navy/red) have completely 360ed my thoughts on the brand.
For more lovely shoe styles and blogger interpretations from the day, check the blogs of Kavita from She Wears Fashion, Ngoni form I Am NRC, Leroy from Diary of A Clothes Horse, Lois from Bunni Punch, Remi from Hands of Stye and Lucia from Style Confessional.
(Photos by superstar babe Miss Gen.)