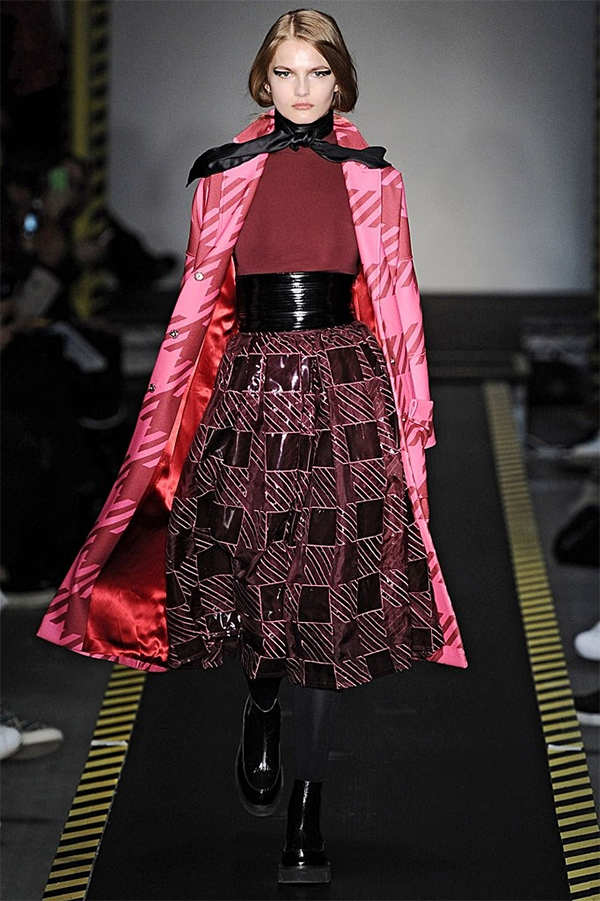 While there was a plethora of black looks on show for Day One of London Fashion Week, Day Two was a complete mixed bag. Faux furs, leathers, and a rainbow of colours (even multiple showings of baby pink).
I experienced the gilded gowns and tartans of Emilia Wickstead, the royal-toned gothic glamour of Julien Macdonald, the conveyor belt-transported Blade Runner funk from House of Holland, the hedonistic yet patriotic return of Gareth Pugh, and Sibling. The latter brand's designers – Sid Bryan, Joe Bates, and Cozette McCreery – created an transportive 80s collection for "the girl who sneaks backstage to hangout with the band, who finds imaginative ways to dress to disguise her age. She's a girl cool beyond her years." Manic Cara Delevigne vibes.
As LG's official London Fashion Week blogger, I can only suggest you watch the video – below – to see Dat Rwo in all its glory!