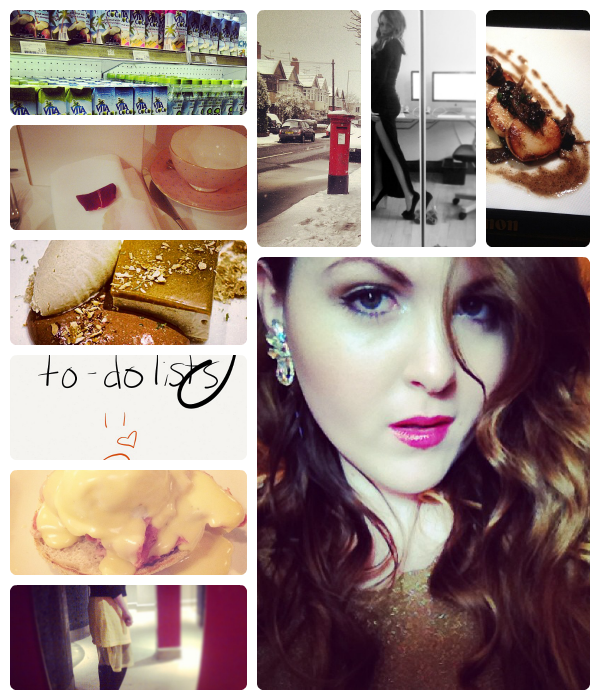 Instagram (@lelalondon) – left to right, top to bottom:
1. Loco for coconuts.
2. Oh snap. The snowfall returns.
3. Inappropriate outfit for snow.
4. Hello, my name is Lela and all I need in life is Kitchen W8 scallops.
5. Afternoon (tea) delight at Sofitel St James' Rose Lounge.
6. Salted caramel. Kitchen W8. Full review on hungertv.com (click here).
7. Finishing up the red carpet project.
8. Notes to myself.
9. Addicted to the eggy bees.
10. When your dress is brighter than the lighting.