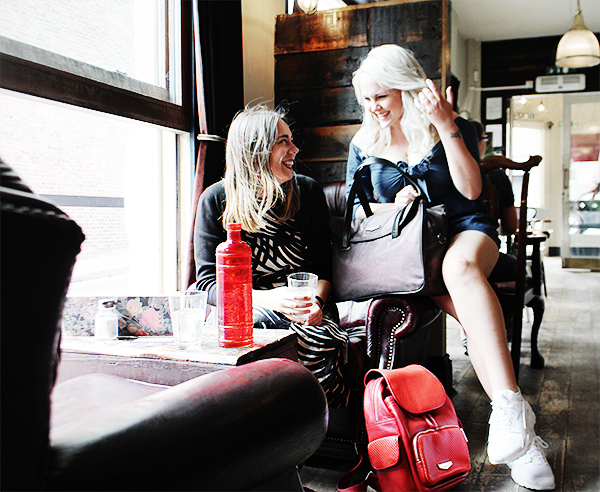 It has been quite some time since since I owned a bag that complimented both style and workload. This crazy little job of mine means I have to carry around a DSLR, laptop, phone and chargers (plus all the 'normal' bits!) every day and be ready to hop on a flight at a moment's notice.
I found Kipling's 'Superwork' and the rest was sartorial history.
At the same time of the aforementioned discovery, Kipling launched their gratitude-led #WeMakeHappy campaign and I couldn't help but treat one of my favourite lady pals to a City Pack for her upcoming round the world trip. In exchange for photos we can swoon over when we're old and crazy, obviously.
Having the bag over my arm now feels like much more than long-awaited practicality. It feels like friendship.
What I Wore:
Tie-front denim playsuit from ASOS
White Nike Air Huarache Run Ultra Trainers from Nika
The Superwork – in Plum Metal – from Kipling
(On Charlie: The Hot Red Perfo City Pack S KP from Kipling)