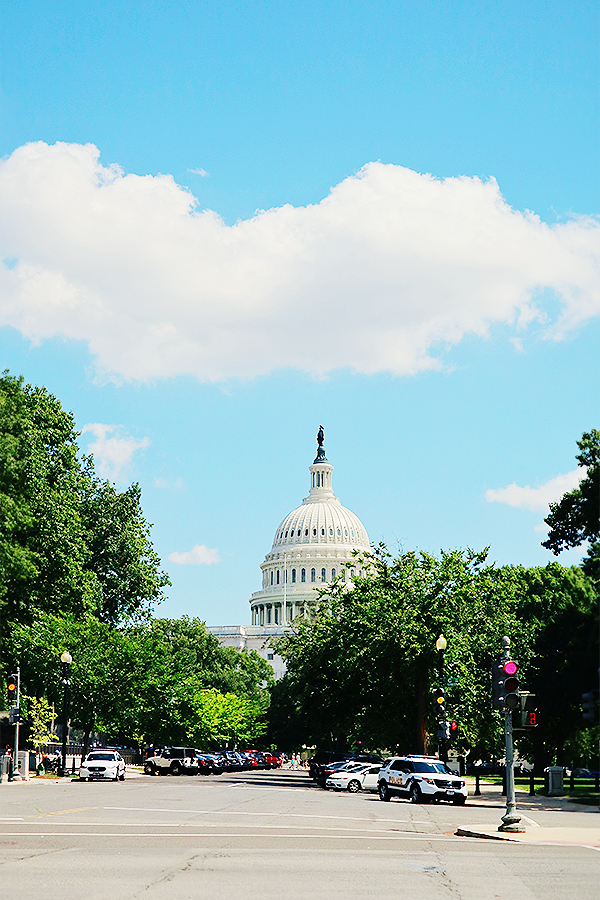 As politically-driven as I am, it seemed improbable I managed to avoid a stop in Washington, DC over ten years of travel to a number of the capital's neighbours.
Thankfully, Lela Takes The Crescent provided the perfect Amtrak-convenient opportunity to immerse myself in the most American flag-packed streets one could imagine.
Read on for secret Capitol tours, the best sandwich in North America, impromptu trips to Virginia, and more…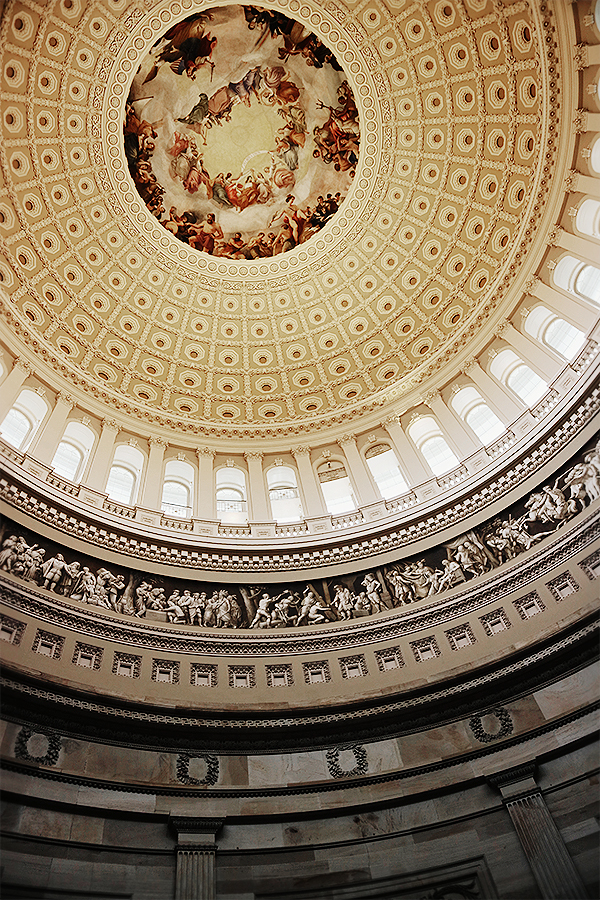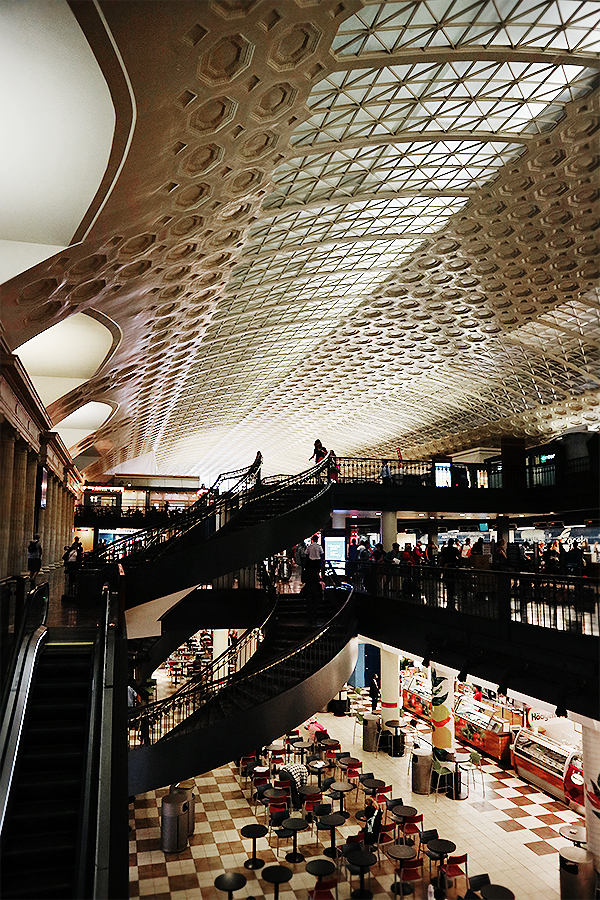 After an intense week of the illustriously unexpected between New Orleans, Atlanta, and Athens, I was keen to experience DC fast and loose.
From an OCD perspective, I risk losing a bit of my travel excitement without a solid plan or itinerary so was thrilled to emerge from my second sleeper train into DC's Union Station. The 110-year-old building is an architecture lover's dream and an enthusiastically American welcome to the country's capital.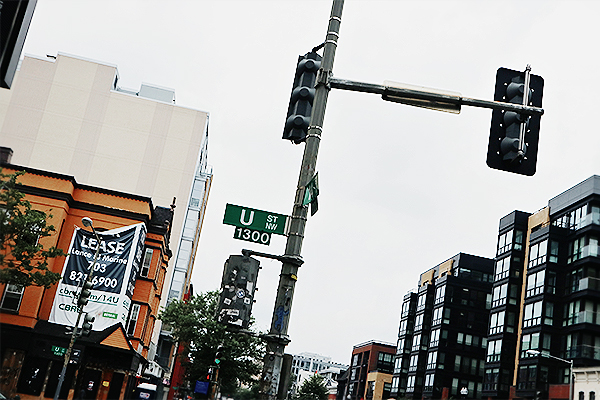 After a quick run to drop our bags off, the most logical excursion was a two mile leg stretch past U Street to The White House.
The U Street Corridor – a nine-block stretch of historical importance and modern hipsterdom – is Northwest D.C's greatest 'attraction' beyond the stereotypically educational and political recommendations. The Corridor was home to the nation's largest urban African American community (earning it the moniker "Black Broadway") until Harlem took the crown in the 1920s and was home to the majority of the capital's Prohibition-era speakeasies, which many historians credit for helping integrate a city long divided between black and white.
Long story short? Every corner of U Street has a story and it is fabulously entertaining to explore.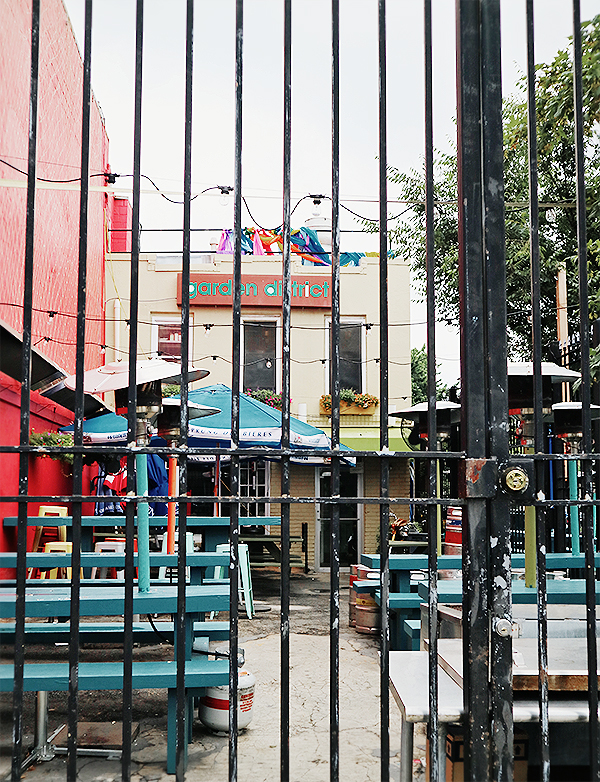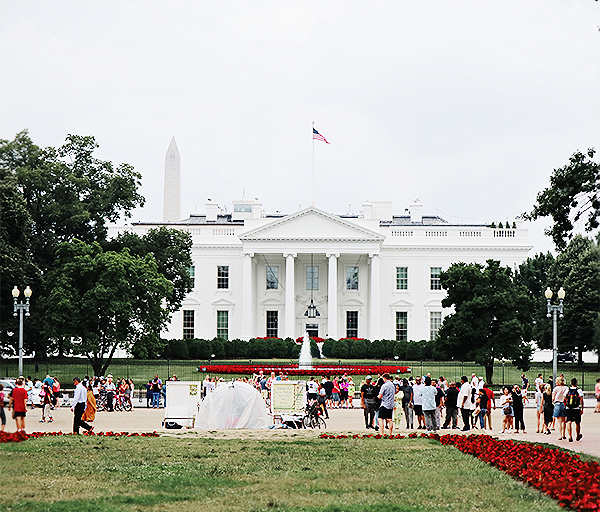 As touristdom requires, I reached The White House, despaired over the country's current and ever-declining political state, took a photo and wandered off to a less depressing location…
The Museums. Oh, THE MUSEUMS! Did you know the majority of museums in D.C. are free? Because I didn't. And finding out sent my knowledge-hungry heart a-flutter.
The National Gallery of Art, Hirshhorn Museum & Sculpture Garden, National Portrait Gallery, Dumbarton Oaks Museum, Renwick Gallery, American Art Museum, Sackler/Freer Galleries, National Museum of African Art Art, and Museum of the Americas are always free and conveniently located about a one minute walk from each other.
Galavanting through crowds of schoolchildren on the National Mall and Constitution Avenue, I ended up wandering into The National Gallery of Art's Sculpture Garden and – in the most cliche Hollywood sense – immediately felt fireworks. The Sculpture Garden is, without a doubt, my favourite part of D.C.
Anchored by a National Park-worthy fountain (which serves as an ice rink in the Winter), the gardens feature landscaping as inspiring as their revolving exhibitions and an unlikely refuge from a city that feels predominately metropolitan.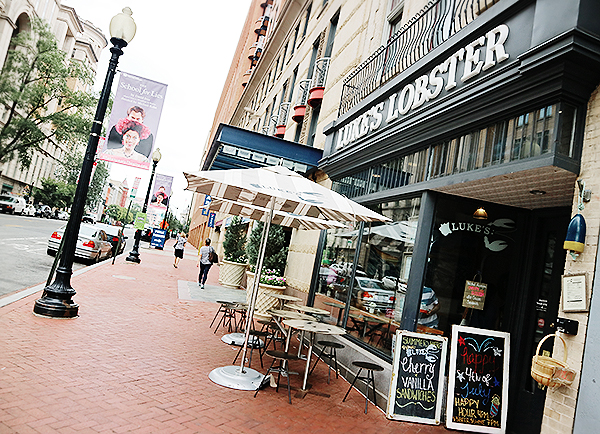 Miles upon miles of museum trekking later, I realised I hadn't eaten all day so headed to locally-loved Luke's Lobster under the promise of an ethically sourced feast.
Over a few bottles of Seadog Wild Blueberry (an unfortunately seasonal favourite), my dining companion and I split their 'Taste Of Maine' – half lobster roll, half crab roll, half shrimp roll. The trifecta proved so genuinely moreish we opted for another lobster roll (with perfect lobster sourced from Clark's Harbor and Cape Breton, respectively) for dessert.
I could have genuinely eaten every meal at Luke's. You'd be crazy not to visit.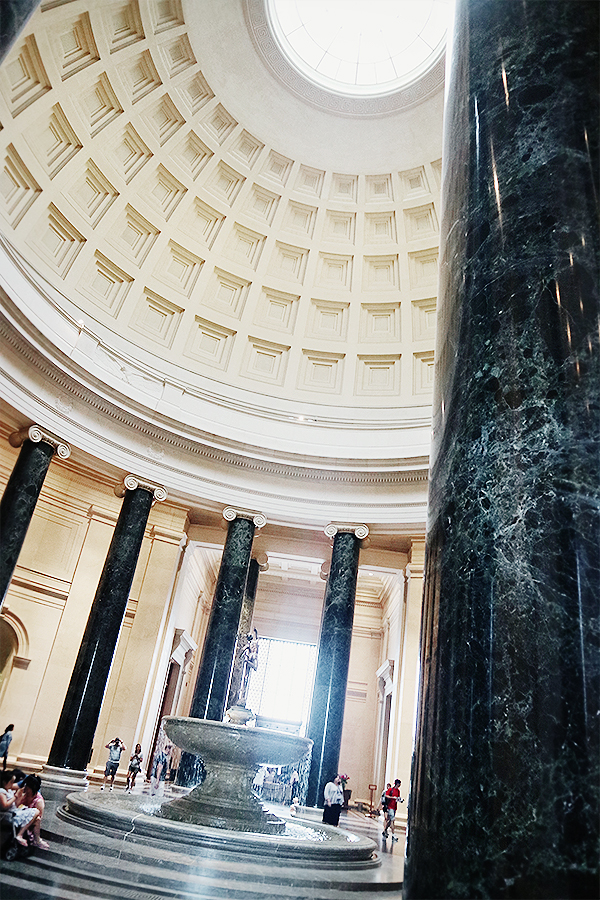 Returning to the museum grind, we spent the rest of the afternoon exploring the breadth of the National Gallery of Art's never-ending wings; Leonardo da Vinci's famed Ginevra de' Benci, Roy Lichtenstein's Look Mickey, and every giant blue farm animal in between.
The architecture of both the West (classic) and East (modern) buildings are individually beautiful and a highly encouraged walk at the very least.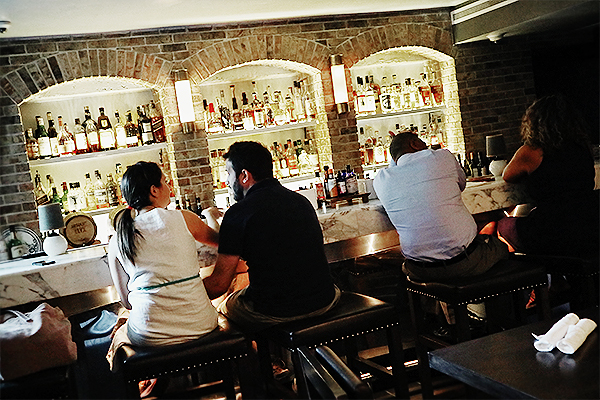 Deciding to reward a highly educational day with some whiskey, I wandered towards the hidden whiskey bar underneath W Hotel's Pinea restaurant – Root Cellar – which enough time to order a James Joyce or two (Jameson Black Barrel, Dolin Blanc, Luxardo Maraschino, and Maro Montenegro at a wonderfully welcome happy hour price of $7 between 4.30-6.30pm).
As hideaways often dictate, the rest of the night was spent making friends with restauranteurs, bartenders, and locals I will remember intimate details about and never the name of.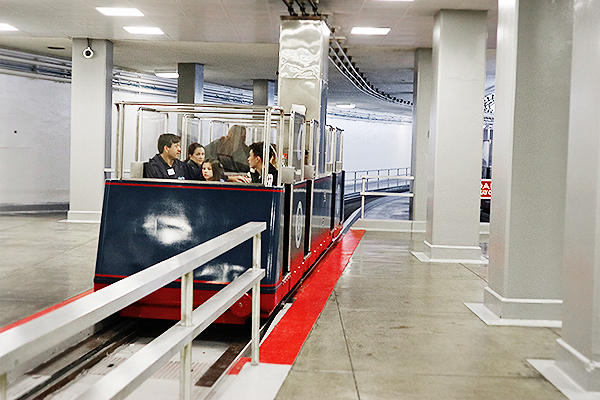 The following morning, I set off in an overly tight pink dress – during a freak downpour – for a tour of the Capitol in true Legally Blonde 2 dreams-to-reality fashion.
While the Capitol does offer online booking and same-day guided tour passes for visitors, the personally preferred – and much more intimate – tour can be arranged by getting in touch with a Representative or Senator's office before getting to DC.
While the Capitol is still a working office building, it is also part-monument, teeming with rooms of historical interest, and still one of the most recognizable symbols of representative democracy in the world. If your visit is timed well, you can even watch Congress in session (though many of these areas allow no photography).
It also houses the iconic (and personally profound) portrait monument of Elizabeth Cady Stanton, Susan B. Anthony and Lucretia Mott. With one marble space left for my future feminista face.
Just kidding.
(Not really.)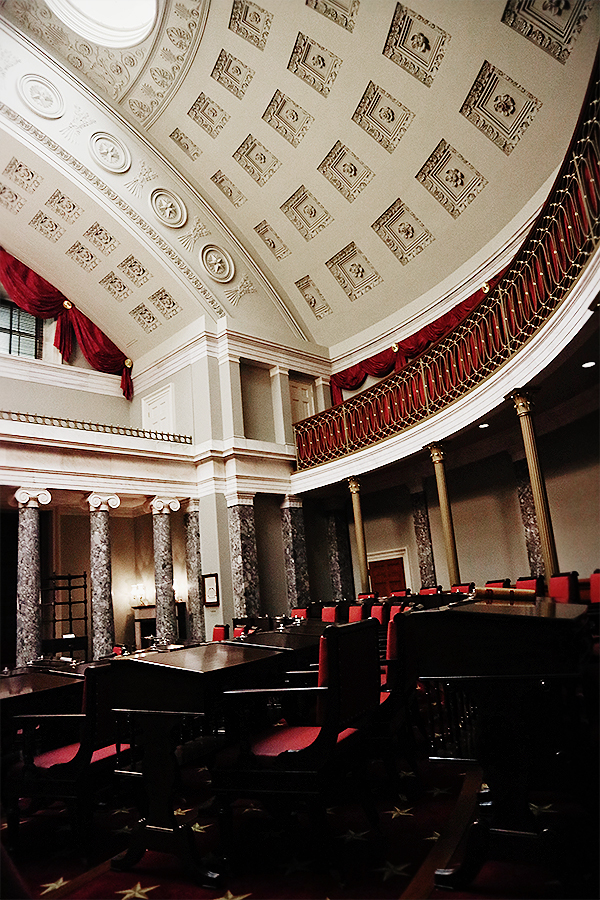 Looking for something off the beaten track for lunch, we headed to Cafe Berlin for one of the most impressively considered 'sandwich deals' I have ever had. At lunch, they offer a selection of sandwiches served with the soup of the day and your choice of German potato salad or green salad for a wallet-pleasing $12.
The Reuben (house-cured corned beef, sauerkraut, Swiss, and house-made thousand island dressing on marble rye) is not only the best I've had but the people-watching (all smooth-talking politicians and Harvard types) and drink selection (the honeyed Riesling Piesporter Goldtröpfchen Spätlese Trocken is incredible) are second to none.
Just make sure you save room for their cake tray.
Heading back towards Pennsylvania Ave, I embarked on the first of two trips to the Newseum in two days.
Though it is one of DC's few paid museums, the fact that I spent more time there than anywhere else in the capital speaks volumes. It may be my favourite museum in the world.
The Newseum is, essentially, an interactive museum that takes each visitor on an incredibly curated journey through communication, media, and the promotion of free expression. Risks and all.
While the combination of journalism and history will draw me in to almost anything, the Newseum has found a way to educate and connect with guests of every intention and interest. From the world's daily headlines to the Civil War to Weekend Update, the Newseum quite literally has it all. Even the upper section of the 360-foot antenna mast that toppled from the World Trade Center's North Tower when the building collapsed during 9/11.
Set aside as many hours as you can and thank me later.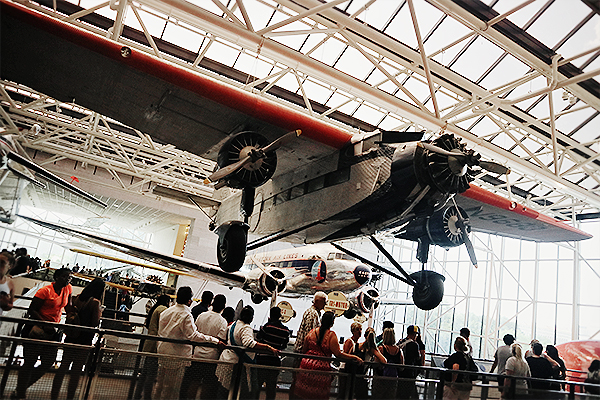 After an insanely unlikely evening spent in Virginia (some things are better left unblogged), we returned to DC for a jaunt around the National Air and Space Museum, a return trip to the Newseum, and a hell of a lot more walking.
But we'll get into that in the upcoming vlog.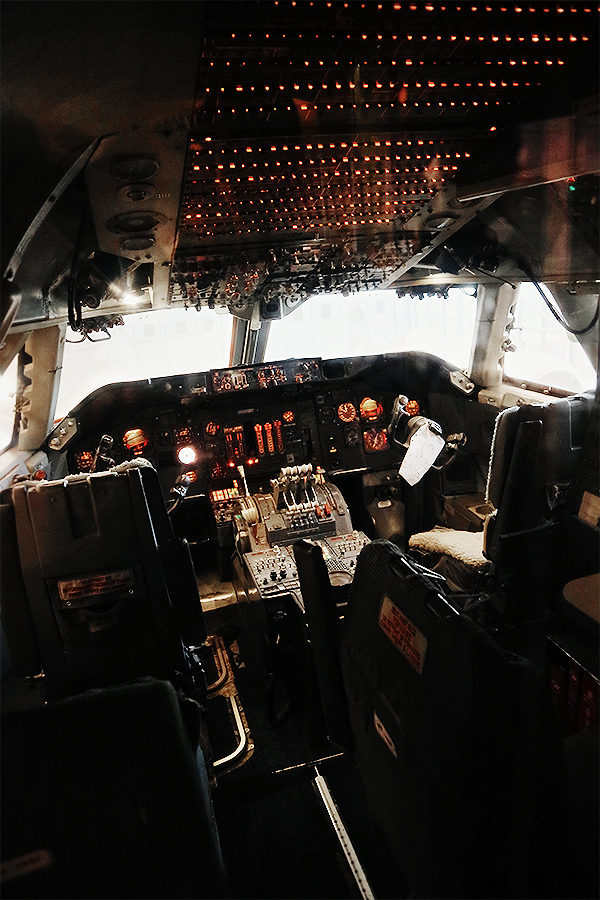 Next stop, New York City…