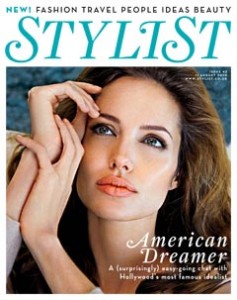 The "Salt" star insisted to Stylist that little Shiloh Jolie-Pitt calls the shots when it comes to her tomboy attire, and that's just fine with Mrs Angelina Jolie-Pitt.
"It's not my choice," she said of Shiloh's wardrobe, which includes polo shirts, cargo pants, hoodies, and boys' swim trunks. "I have a very strong-willed four-year-old girl who tells me what she wants to wear and I let her be who she is."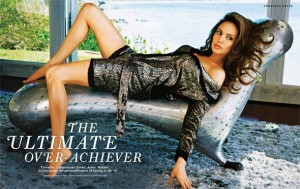 That includes letting her lop off her locks into a super-short style. "Shiloh cried and said, 'Please cut my hair off, I don't want to have long hair,'" she explains, whose Stylist interview is accompanied by a Patrick Demarchelier shot of Jolie reclining seductively in a shiny metallic minidress.
Jolie, who is chief of a five-person clan named Maddox, 9, Pax, 6, Zahara, 5, and 2-year-old twins Knox and Vivienne, extends the same freedom to all her children. "My other daughter Zahara dresses very much like a girl, very pink and flowery, very feminine."
As for Shiloh, don't expect her to trade in her vests and neckties for frilly frocks anytime soon. "I want to do what's in her heart and what's in her heart is to dress like that. I think it's beautiful."