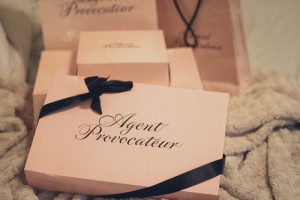 Some body-gorgeous ladies, who do not show their faces, strip down to their extremely sexy undies in a series of red-hot web videos for our favourite lingerie firm Agent Provocateur.
Eighteen short movies, which have been filmed with a grainy, home-made feel, are for the company's latest viral campaign called Private Tapes. They appear on the AP's website alongside links to purchase the revealing garments being modelled.
A spokeswoman said: "It is seductively voyeuristic experience, though the viewer is in no doubt that the woman is empowered and entirely in control of the recording." See em here.