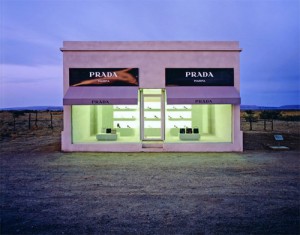 Prada Tokyo store manager Rina Bovrisse accused the brand of firing her because she didn't represent the "Prada look." She has also alleged that she'd been harassed sexually. The company responded in a statement that Bovrisse's allegations of misconduct had no ground and were quick to point out that a Japanese court had found that "the termination of her employment was perfectly legitimate."
But then Bovrisse sued Prada for both sexual harassment and unfair dismissal, claiming a human resources official told her she had to change her hairstyle and lose weight. Two of her colleagues who claim to have been fired for the same reason joined her suit. And today, Prada sued back, filing a defamation suit against Bovrisse.
The countersuit asks that Bovrisse pay the company 33 million yen (or $390,000) for damaging the company's image. Bovrisse's suit seeks the restoration of her job as store manager and damages for emotional distress.
Call me loco, but I don't know that I'd want to work in an environment that would allow me to be harassed and told I needed to be thinner and have better hair – even if that environment allowed me to be around Prada all day long.