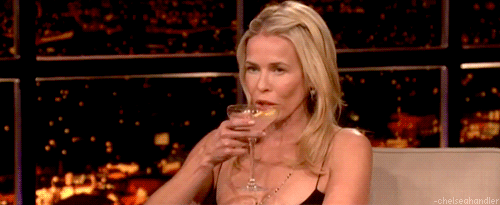 I am going to try to make this a (brief as can be) follow up to Don't Want Kids. In Chelsea Handler's promotional interview with Piers Morgan, he decides to embody the role of 'Alpha Society Male' while drilling the successful comedienne about children and marriage.
Listen, hombre, the "modern dilemma of successful women" is not that we've talked ourselves out 'handling motherhood' but the unreasonable, insistent drilling we receive when stating motherhood isn't our game. Possessing 'motherly qualities' (which everyone should strive for regardless of their stance on procreation) is not the same thing as wanting to be a parent. I would be interested to see if you throw out the same implications on parenting that you have expressed here the next time you 'interview' a male with no interest in babymaking.

Don't forget: enter to win your dream shoe collection here!