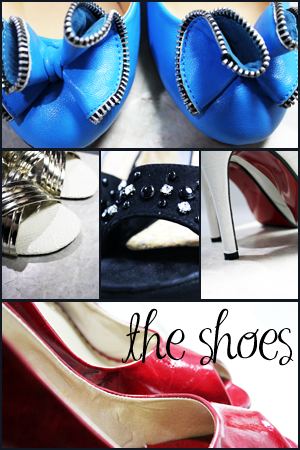 It's finally here! The shoe shopping is complete and tailored exactly to the winner's requests! Love these shoe sneak peaks? Scroll down to see if you've won!
.
.
.
.
.
.
.
.
.
.
.
.
Congratulations, Ginnifer Q!
I will e-mail you tomorrow to grab your mailing address, so hopefully that gives you the chance to be surprised!
Thank you all so much for your entries – I adore getting to know all of you and there were some fabulous submissions. The next competition is already running, so make sure you enter to win a professional make-up brush kit! If you'd love this type of competition again, leave me your suggestions below!