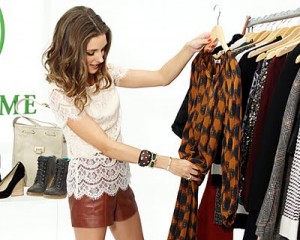 Olivia Palermo is definitely launching her blog this month! She said she had "pushed it back a little bit to make sure it's just perfect".

Sean Avery and model girlfriend Hillary Rhoda have split up after two years together. Boys and girls, please form orderly queues.

Look number 23 of Rebecca Minkoff's collection for Spring/Summer 2012 was worn by Professional Man Repeller, Leandra Medine, who simultaneously worked it and snapped away on her Blackberry.

French retail and luxury group PPR confirmed it was in talks to acquire family-owned Italian tailor Brioni. The $480 million dollar deal would allow PPR to make progress on its pledge to strengthen its position in the luxury market. No more retail!

Miss Piggy, who is a puppet, has nabbed herself a custom-made designer wardrobe for the upcoming movie, "The Muppets". The pink lady's handlers got designer Zac Posen to custom make her a dress and Christian Louboutin to create her a custom pair of shoes. I'd shedding a green-eyed tear. Let's call it swine chic.