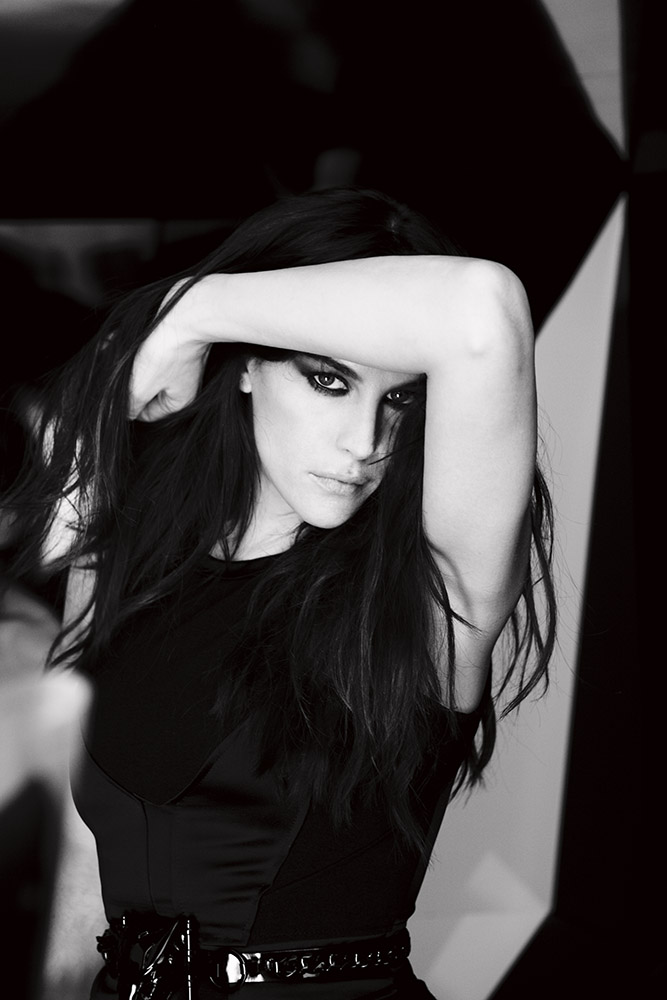 An unprecedented event is in the making for 2012. An extraordinary encounter between the worlds of rock 'n' roll and perfume, a new and unexpected twist to the fragrance Very Irrésistible Givenchy, orchestrated by Parfums Givenchy.
For the first time, Liv Tyler, the fragrance's muse, reveals her voice and sets her inner energy free in a reinterpretation of the INXS hit Need You Tonight. An electrifying song about desire and abandon, to which Liv brings a modern, elegant, sensual touch. To mark this new episode in the Very Irrésistible Givenchy saga, the brand has concocted a fragrance, at once radiant and rebellious, that is true to Liv's rock 'n' roll spirit: Very Irrésistible Givenchy Electric Rose. A new interpretation of the fragrance that tells the story of an unpredictable rose turned utterly magnetic.
The Brand Says:
First studio, first recording: Liv instantly makes the emblematic INXS song her own. The lyrics, imbued with unabashed desire, control and abandon, become hers, as though they had been written for her. She has perfect command of her surprisingly powerful, unexpectedly deep voice. The magnetic voice of a free, self-accepting woman who warns: I need you tonight… Liv is bewitching. Her voice guides us through the searing guitars, the heavy, chilling percussion. The rhythm is hypnotic, electric, but Liv's voice is reassuring.
Since 2003, the Very Irrésistible Givenchy line has evolved in step with its muse. Today, with support from Sony, Parfums Givenchy has chosen to reveal Liv's resolutely rock 'n' roll spirit, her irresistible craving for freedom and authenticity. Intense, elegant, moving… three words that describe this fascinatingly beautiful music. Its unique style and vibe resonate in perfect harmony with the Givenchy world.