Dream Extension by Effortless Extensions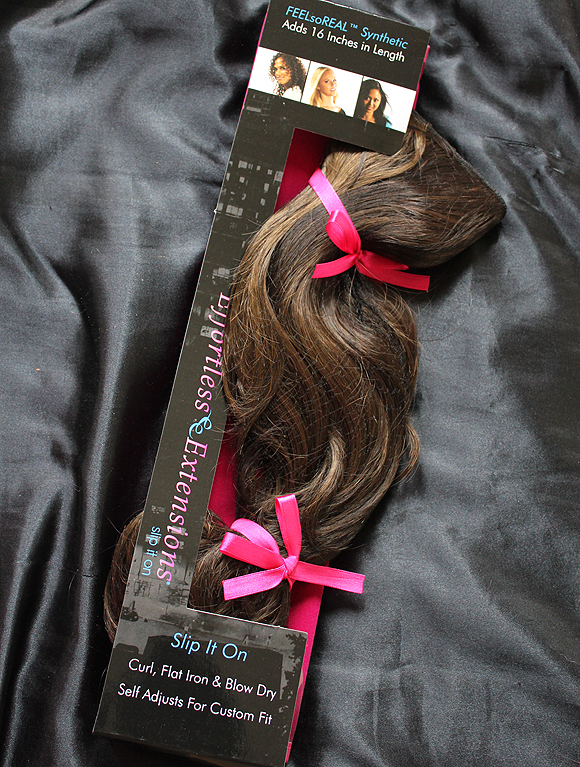 As much as I love playing with hair and beauty products, the thought of adding hair extensions – clip by clip – has me feeling bored before I even attempt to clip one in. That's why when I heard of this 'halo hair' concept from a company called Effortless Extensions, I knew I had to try it out.
Instead of added length and volume coming from clips/tape/glue/(etcetera), a weft of hair is kept in place by an invisible band that sits underneath the top layer of your hair. The hair is synthetic, but you can wash it, curl it, flat iron it, blow dry and style it like you would to your own hair. The only downside to their synthetic hair is that it cannot be dyed. The colour I am wearing below is probably a little too dark to be perfect but considering I have ombre hair and I expected it to look ridiculous at the bottom, it blends in extraordinarily well. I won't be wearing these for length as my hair, straight, is about five inches longer than the extension, but I can't expect I will find anything as impressive when it comes to instant volume. These are photoshoot gold.
Take a look!