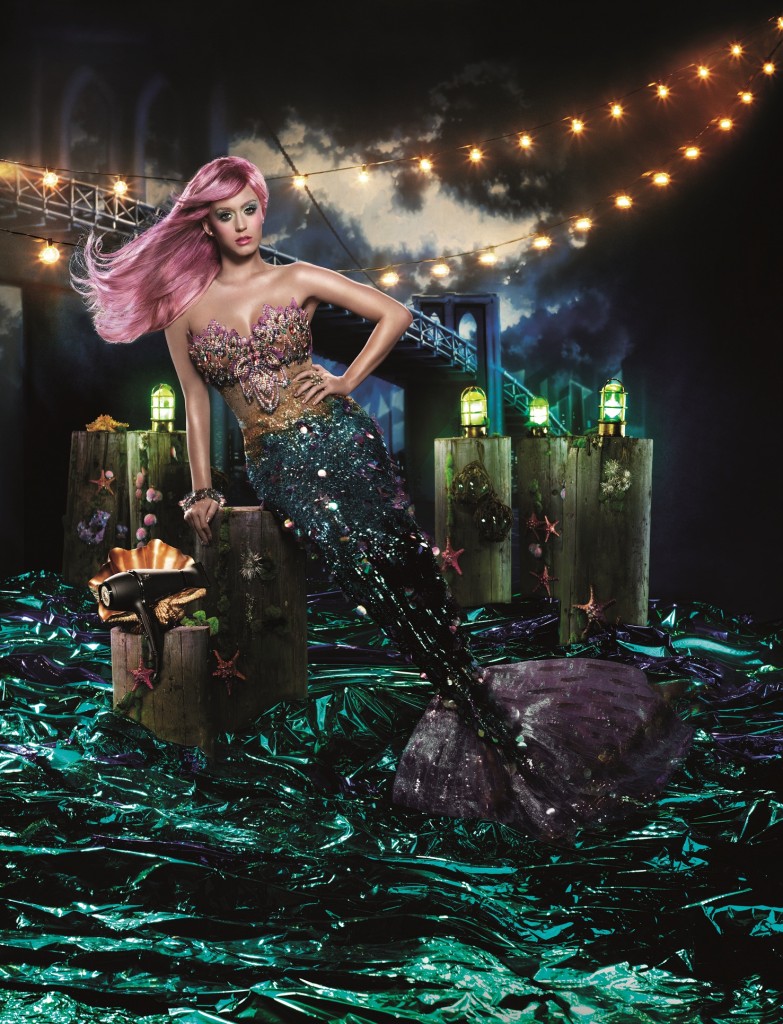 Sophie (the pink-haired Brit) just won America's Next Top Model. A minute before watching said British Invasion, I stumbled upon this image of a fuschia-haired Katy Perry in a ghd campaign.
I got to thinking. About pink hair and 'good hair' (ghd stands for good hair day, after all). My hair now hits the small of my back when it is straight, and I worry that if I delve into my long-desired realm of pink hair, the ends of my hair won't be quite as "Katy Perry" as they will be "Shitty Crunchy". Oh, the risk of curly hair.
Then it hit me…this is a ghd ad. This is not a "look how naturally shiny and perfect my hair is" ad. ghd hair straighteners were, in fact, the first hair tool I ever purchased. 10 years ago, they boosted my confidence before every audition I went on, every picture day, every 'date'. They are a brand I simply forgot I trusted.
Out of interest, I researched a little more about the tool they were advertising in Katy Perry's mermaid photo – the ghd hair dryer – ghd air. Developed in conjunction with professional styling experts, the new ghd air was designed to give that amazing 'salon blow dry' look at home. The difference between this hair dryer and the secrets to its voluminous, sleek success is a) its Advanced Ionic Technology for reduced frizz and a silkier, softer finish and b) a salon strength AC motor for more powerful drying.
The cure to the unstyled mess my hair will surely become after dying it pink? Fate would have me believe it!
What hair tools are you dying to try?