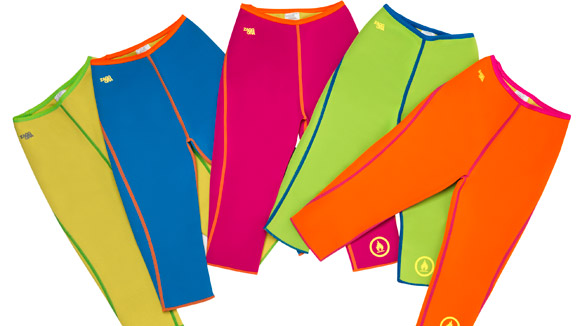 Just rounding out their first year of business, Zaggora have – impressively – become something of a cult brand. The magic formula came for the company via their weight loss product "Zaggora HotPants". A pair is sold literally every minute.
Why? These workout trousers have a technology-enhanced fabric ("Celu-Lite") which harnesses the body's natural heat to increase your core temperature during exercise. This promotes the deeper warming of fatty tissue and increased perspiration, resulting in greater energy expenditure (by 16%) and calorie burn (by 23%). Compared to typical fitness atire, research has shown that overall weight loss results are four times greater after 30 minutes of exercise.
I had been thinking about jumping on the bandwagon for a while and after Denise Richards was spotted in Zaggora's new Viva HotPants (brighter, mid-length leggings), I got a pair of my very own. I have starting running – with sights set on a marathon (eep!) – and thought that these would be a vibrant reminder of my goals. Using them only twice so far, I am already hooked. The thermal effect isn't uncomfortable or noticeable until you take them off (at which point your legs and stomach area are drenched in sweat). The unexpected perk? The Culu-Lite fabric also seems smooth the skin underneath, which results in very soft and smooth legs.