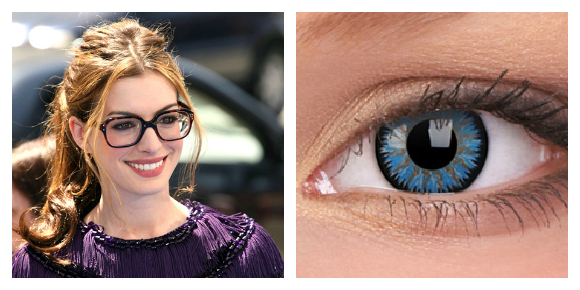 For as long as I can remember, I have loved glasses. Though sunglasses have a je nais sais quoi all of their own, eyeglasses are something special. They are a fashion statement, and a sophisticated one at that. When I was younger, I always came away from my eye appointments upset – I never had poor enough sight to warrant the gorgeous pair of Gucci's in the waiting room.. (Woe is me!)
Although the right pair of glasses can look goooood, contact lenses are a fantastic alternative. When researching the topic, I found that the majority of people who actually need help with their sight – as opposed to those who wear glasses as a fashion accessory – prefer contact lenses over glasses. Aside from numerous practical benefits, most people just do not like how they look in a pair of specs.
As someone who loves glasses, I began to wonder why the majority of people choose not to wear them. In an empathetic way, I get it; glasses obstruct a person's face whereas contact lenses are undetectable. Someone might feel like they are covering their eyes, which are arguably a person's most important feature. Eyes should be emphasised and celebrated, not necessarily 'hidden' behind glasses.
From a beauty perspective, contacts also take the prize. Not only is the freedom to experiment with eye looks a beauty bonus, but I expect many women would also find the actual application of make-up difficult in glasses. To put it simply: you can't lengthen your lashes or line your eyes from behind a wall of glass and removing your glasses could render a person incapable of seeing what they are doing clearly.
For those special occasions when you want to make an entrance (not for walking through the door with fogged up glasses or lenses covered in raindrops) contact lenses give you the chance for some added sophistication, even if it is a one off.
Ultimately, when it comes to the fashion stakes (that's why we're all here, right?) it would be unfair to say you couldn't make a statement in lenses. Coloured contact lenses may not be vintage-shaped or able to be embellished, but they do enhance the eyes even further and offer the option of brightening your existing colour or changing your eye colour completely.
As a fashion battle, this one is always going to be a case of wanting what we don't have. I will be looking at the square frames while my specs-wearing Manfriend is making contact lens wishlists. Both get a thumbs up from me.