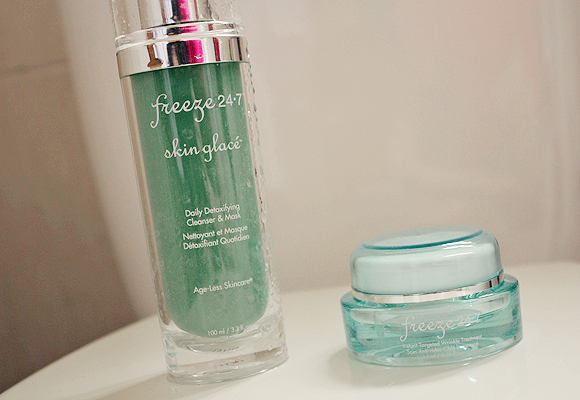 It has been a long time coming (I first heard of these products in Paris Hilton's heyday) but I have finally trialled and tested a few products from Freeze 24-7. Their tagline – "Instant Gratification" – is no joke.
In my opinion, their first hero product is the Instant Targeted Wrinkle Treatment. I'm still in my twenties, therefore a hard sell for a wrinkle treatment, and have been using this tub religiously for weeks. Freeze's dermatologically-tested Age-Less Technology™ promises to diminish the appearance of forehead creases, droopy brows, crow's feet, furrows, laugh lines, feathered lips, and more. With just a few taps of this cream, test subjects have experienced a 50-90% reduction in fine lines and wrinkles within minutes of application.
I may have no wrinkles to pull an invisibility coat over, but this cream dramatically lifts and smooths the look of my skin in addition to calming my mild rosacea. The results last all day and make this product one of the most effective alternatives to botox I have come across.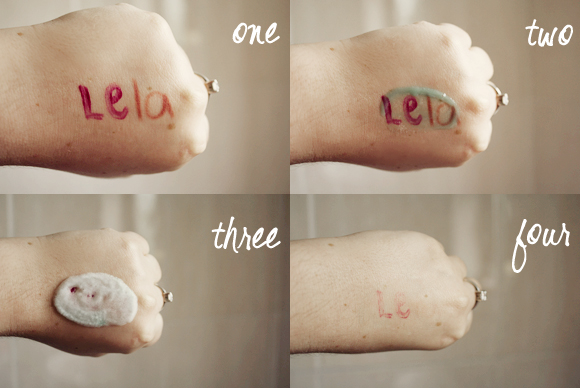 Hero product number two? The Skin Glace Daily Detoxifying Cleanser and Mask. As the photos show, this is a self-foaming cleanser. I applied a 24-hour lipstick ("Le") and a long-lasting lipliner ("la") on my hand to demonstrate just how effective this product is. The formula contains a proprietary complex of bio-transformed rice bran and hydrolyzed soy protein for deep cleansing, maximum skin purification, detoxification and hydration – all with no rubbing, tugging, or skin irritation.
You first apply the cleanser in a gel form. Within one minute the gel will oxidise, foam, and begin to dissolve impurities (including make-up and clogged pores). With a light sweep of a tissue, the cleanser was removed to reveal that it had completely dissolved the "la" and turned the 24 hour "Le" into a 24 second formula. These are normally products that require a double cleanse and a lot of harsh scrubbing to remove, yet the 'Glace' barely settled on them, erased them, and left my skin incredibly soft and moisturised. Being hypoallergenic, non-sensitizing, non-irritating, and allergy tested, it also doubles as a fantastic shaving foam. A must-have.