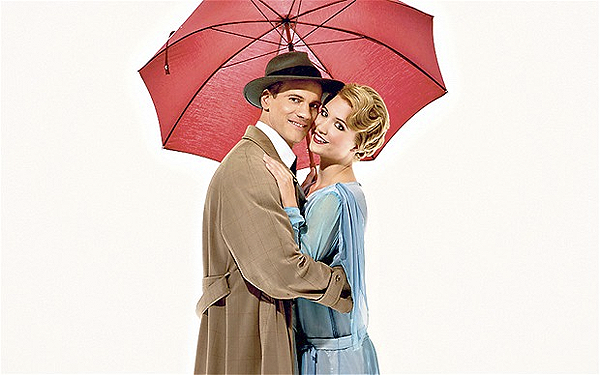 This year marks the 60th anniversary of one of MGM's most whimsically wonderful projects to date; Gene Kelly, Debbie Reynolds and Donald O'Connor's 'Singin' In The Rain'. If – like myself – you adore the film, you will do yourself an injustice to miss the musical's revival at The Palace Theatre.
For those who have yet to find relevance in the words 'moses' and 'supposes', let me set the scene: Roaring '20s. Glitz. Glamour. Silence. (Movies, that is…a silent musical wouldn't do it for me, either). Don Lockwood is the brightest star in Hollywood and in studio-engineered cahoots with peroxide-perfected actress beauty Lina Lamont. America is in the palm of their hand until the Talkies come out of left field. Things are about to change for everyone.
Including the audience.
I had the pleasure of seeing the musical earlier this week and wholly believe that you could get The Queen to crack a smile if seated through a single musical number. Adam Cooper, Daniel Crossley, and Scarlett Strallen form the modern-musical version of the famous raincoated trio with all the charm and talent in the world. The choreography – the real heart and soul of the film – has been re-imagined and executed with immaculate style under the brilliant dance brain of Andrew Wright. There was not a single performance or production misstep.
And if you wild thrill seeking blog readers are looking for that little bit of je ne sais quoi, I must suggest that you sit in the first three rows. (Immersive theatre has never been quite this wet.)
5*.