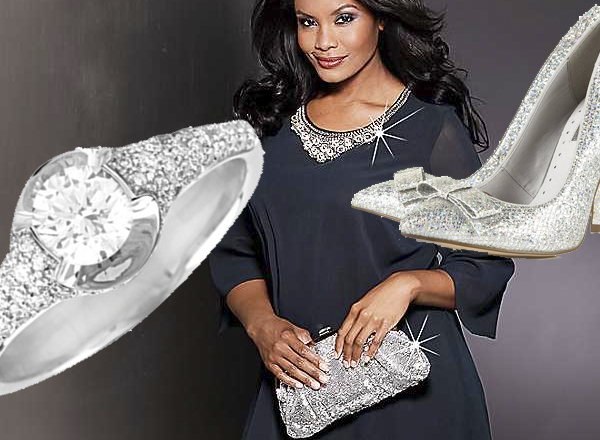 In the case of engagement rings, I definitely don't think that excess sparkle is OverSparkle, but I am fully aware that anyone's fashion choices can cross a sparkly line.
I think I often pretend that line doesn't exist.
Glittered jackets, trousers, skirts, dresses – I have owned (ahem OWN ahem) them all. Yet, while browsing the gorgeous evening dresses in sizes 14-32 of Curvissa, I was taken aback by the sparkly styling of some of the dresses (see: Floaty Embellished Evening Dress). Sparkle clutch with sparkle neckline…is it OverSparkle or Smart Sparkle? For me, OverSparkle might just be when one Sparkles on more than one item (with the exception of glitter nails).
Thoughts?