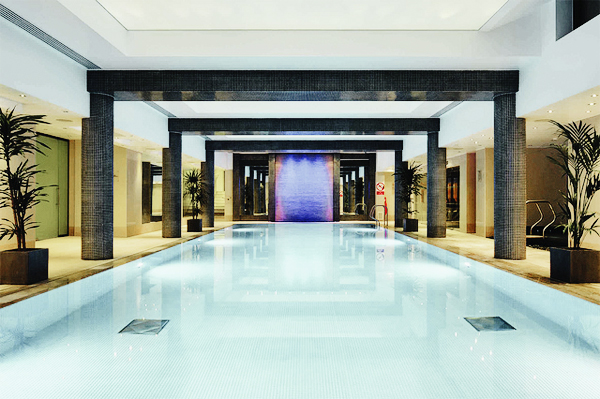 For a million reasons that I won't indulge in complaining about, I have had a rather trying week. For all of the genetics that make me a woman, I felt the stress would be best sedated by a Hammam Ritual at Grange St Paul's gorgeous Ajala Spa.
Hammams – a mix between a steam room and a luxurious grotto – are one of the best ways to 'switch off' and the treatments only add to the effect. After changing into your bikini (or most comfortable alternative) you are walked into Ajala's private poolside hammam to stretch out on a warm flatstone bed as your therapist cleanses you using an authentic and jelly-like black olive soap. You are left to relax under the comfortable heat of the hammam for 20 minutes, then led to a rain shower to wash off.
At this point it occurred to me that I should have tied my hair up to begin with. Being long and frizz-prone, the heat of the hammam would have been great to double-duty the experience and throw a conditioning hair mask in to work its magic. (Tip!)
Cleansed and back in the hammam, the therapist used a kese (a rough massaging mitt) and Hammam scrub to exfoliate and further cleanse the skin. At one point I did believe I was becoming so tickled that I was going to kick the therapist in between the eyes, but thankfully kept my composure in time to be layered in a mineral-rich and detoxifying mud which drew out impurities as I fell asleep in the hammam.
The result? Smooth, supple skin and a renewed sense of calm. After the final rinse-off, you are welcome to take as long as you like in the lounge beds of their relaxation room with plentiful beverages and nibbles. They practically make stress an impossibility.