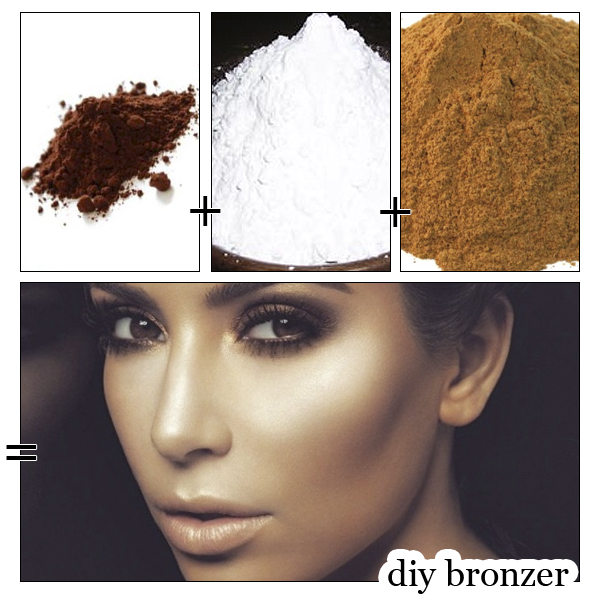 Though there are some stunning-looking (and therefore expensive) bronzers that tickle my fancy, I find nothing beats an ultra cheap DIY bronzer.
The wonderful part of this 'make your own bronzer' beauty DIY is the fact that the ingredients are probably already in your kitchen. I'm talking about the three C's: cinnamon, cornstarch (or cornflour if you're in the UK), and cocoa.
If you don't often use bronzer but like the idea of having a daily 'glow', swap the cocoa out for nutmeg and dust over the points of your face where the sun naturally hits. Even if you use your mixture as a contour powder, I would suggest using a light hand when applying. Unlike many cosmetics, this concotion will have no fillers and will therefore have a strong colour.
The measures for the mixture are not exact because different shades will work for our different skin tones and make-up needs. For light skin, I would combine equal parts cornstarch and cinnamon and then add cocoa as needed for depth of colour. Dark skinned ladies may prefer to start with equal parts cocoa and cornstarch, adding cinnamon to boost the warmth of the colour.
If you want to make it a Super Bronzer (aka contour must-have), add a few drops of essential oil and make sure you invest in an empty compact rather than keeping the mixture in a jar or small container. Finish by packing the mixture into the compact with a spoon.
Enjoy, beauties!