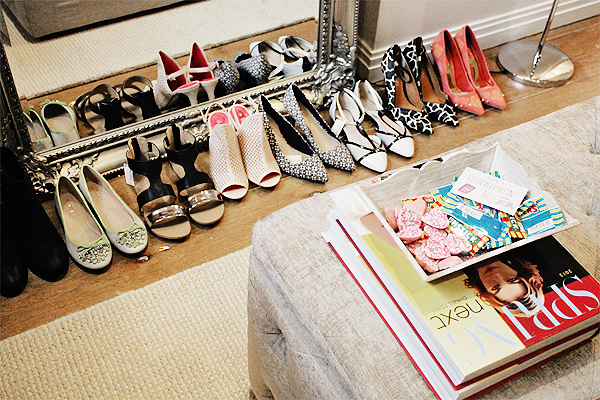 The Apartment is a fashion week godsend. (Abisend, if we're getting specific.) Created by Abi Marvel, The Apartment is a full-fledged apartment that houses many of the UK's best bloggers over London Fashion Week, bringing bloggers and brands together in the best of ways.
Now in its second season, The Apartment kicked off Autumn/Winter 2013 with a dinner sponsored by Windows UK who very kindly gave us Windows Surface tablets and HTC Windows Phones (you have to check out the technology here! USB ports on a tablet = perfection) to use over Fashion Week. After one too many lemon drops and a 3-course meal from super-talented celebrity chef Joe Gray (of Slovely), we were effectively ready to hit LFW.
But the fun doesn't stop there. Over five days The Apartment plays host to a plethora of activities, including daily style sessions from big-guns like The Outnet and Atelier to Go. With closets and rooms packed with samples from Russell & Bromley, Superdry, Nelly, Forever 21, Dune, Free People, Next and more, The Apartment bloggers can loan anything they would like over Fashion Week.
Because the 'full look' is of the utmost importance, Rimmel London make-up artists and John Frieda hairstylists were on hand each day to primp and preen us to perfection. Mr. Giles Robinson even convinced me to chop my mane off.
With frequent use of The Apartment's Lavazza machine and giggles-a-plenty with the rest of The Apartment bloggers, I have to say this was one of my best Fashion Weeks to date.
(Be sure to check out the wonderful mini-series at the end of this post!)