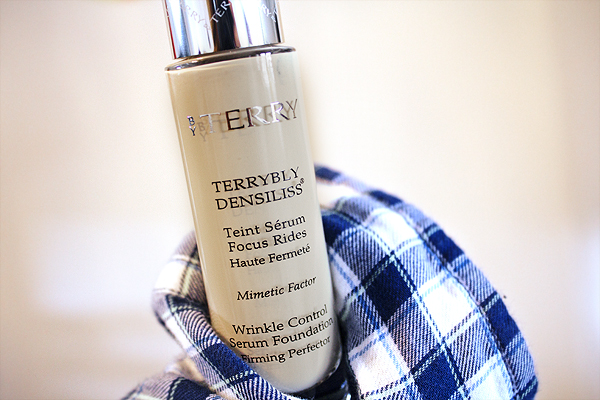 Alert! Alert! We have a new holy grail beauty product on our hands. It's called Terrybly Densiliss, it's now available at Space NK, and it's going to put your face in a time machine.
I may have been a die hard BB cream lover since my days as a beauty editor, but By Terry's latest foundation release has me picking up my terribly neglected foundation brush once again. Terrybly Densiliss is a skin miracle. While there are both powerful wrinkle-fighting serums and skin-perfecting foundations in market, this is the first product that combines the two with finesse. Not just a sprinkling of overhyped beauty oil in a layer of cake, either. Instead, a powerful balance of 'Mimetic Factor' (a patented plant active ingredient that works on collagen synthesis) in a satin-finish liquid foundation that feels weightless on the skin.
Seeing it hard at work on a variety of faces and ages, the ten shades currently available also cover the ghostly pale-'coloured' (me) to the richest ebony skin tones, virtually deleting wrinkles and imperfections on contact. In fact, fans of Terry's old school Lumiere Veloutee will fall in lust with this. It's Lumiere Veloutee 2.0 and then some.
At £75, Terrybly Densiliss is certainly an investment…but small change for the promise of having 23-year-old skin for the long haul.