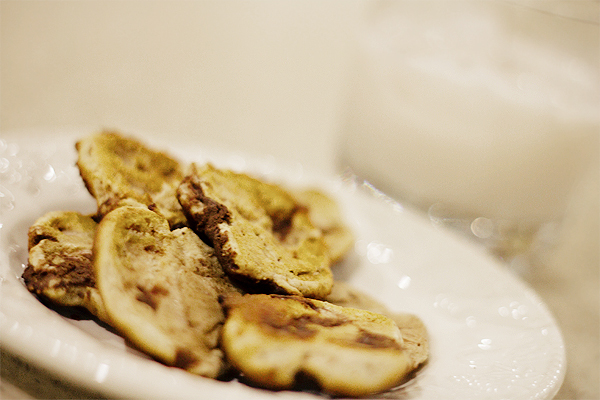 Everyone loves a cookie, right? Some more than others, I know, but cookies are a pretty universally-appreciated treat.
So how do you enjoy them when you've just embarked on your annual 'NO GLUTEN, NO CARBS, NO NOTHING DIET'?
You use Quest Bars. I am addicted to Quest Bars because they are gluten-free, high protein (usually over 21g), low carb (2-5g net carbs depending on the bar), full of real ingredients, and have no added sugar. And because they make phenomenal healthy cookies.
Quest Bar cookies recipe
Makes seven-eight cookies.
Ingredients:
One Quest Bar of your choice (Chocolate Chip Cookie Dough is the logical flavour, but I image Lemon Cream Pie or Vanilla Almond Crunch would be delicious)
A glass of cold almond milk to serve
Recipe:
1. Unwrap your bar and pop it in the microwave for a maximum of 10 seconds. Because the bars are quite dense and heavy, the heat will help you mould each cookie.
2. Cut the Quest bar into pieces and smoosh them into little cookies. Because Quest bars have a natural chewiness, I suggest making them thinner than you would make a 'normal' cookie. A nice chewy crisp on each cookie tastes as good as any fresh-from-the-baker cookie.
3. Turn your oven onto broil/grill.
4. Place your cookies onto a baking sheet and pop them into the oven for no more than 2 minutes each side. (Super flat cookies may only need as little as 30 seconds).
5. Pull them out and eat immediately!