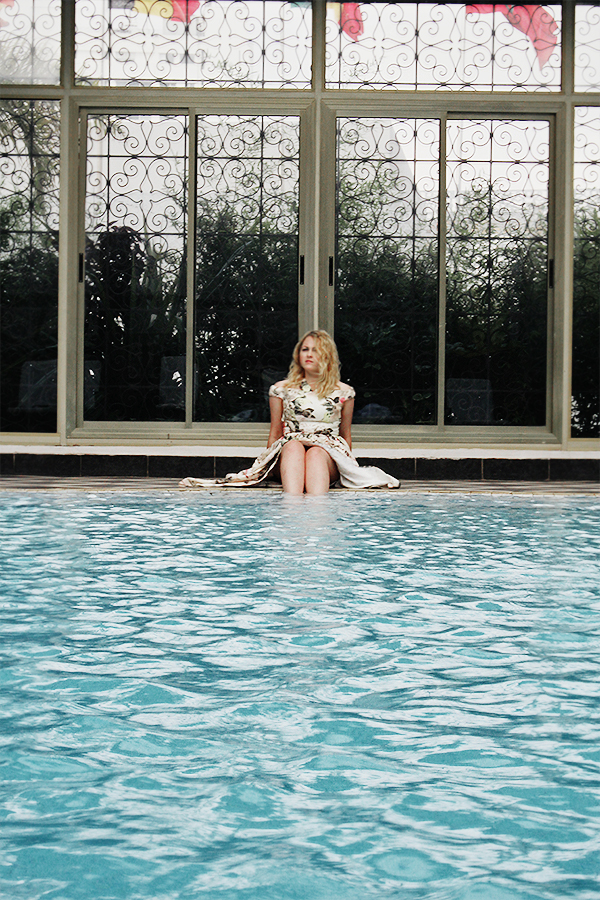 The first two days in Morocco were so full and fast that day three – after our two hour road trip back to Rabat from Fes – was a write off.
After taking a shower and throwing on a gown (natch), I chose to spend the day working by the pool.
Don't worry, the next few days are a little more exciting…
What I Wore:
Suede and pearl heels from ASOS
Multi-strap floral gown from ASOS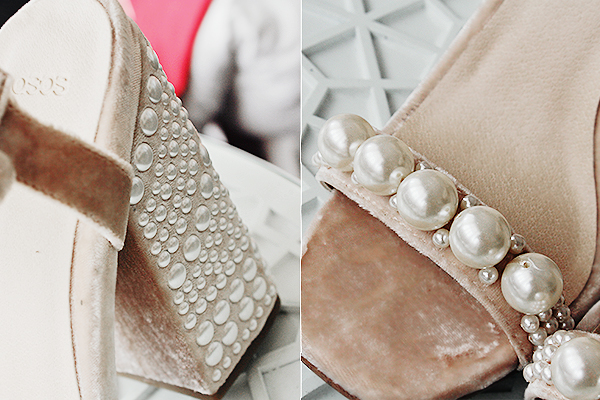 The following day, I spent a gown-less few hours exploring Rabat in preparation for lunch at the oldest burger joint in the city, Youm Youm. Conveniently located by Tramway Station Place Al Joulane, the super tiny restaurant offers up a small menu of burgers served by a large family that has worked the counter for over 35 years.
Youm Youm is not going to hold a flame to the likes of Patty & Bun but its attitude, pricing, and outdoor seating area (the ultimate people-watching enabler) make it a perfect pit stop.
After taking a drive into a different part of the city, we visited a children's cancer hospital, became desperately affected, found some wifi and made digital donations to multiple charities.
'Charity tourism' is something I've never done before and something I wouldn't feel right writing a full blog about, but has now become an essential component to all future travel plans.
As it was the final day before flight day, it was our last chance to fully immerse ourselves in the craziness of Mawazine so we chose to watch one of the many local street performances before heading to the main Internation Stage for Avicii.
God, I love Mawazine. Once again, men and women in wheelchairs were lovingly crowdsurfed by strangers, children jumped up and down between hordes of adult superfans, and every music lover in Morocco belted every English lyric of the Swedish DJ's set.
It was the perfect send off.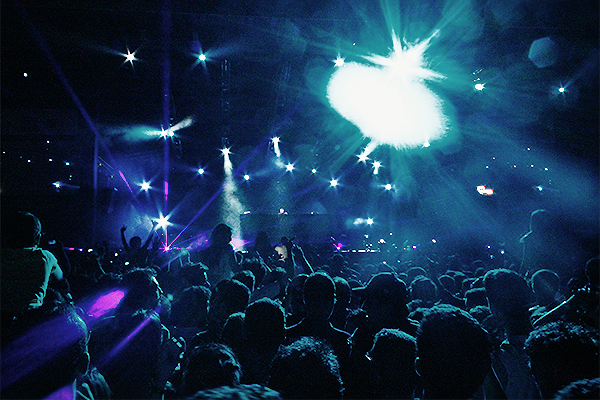 The morning after was bittersweet. With an 8pm flight, we had enough time in front of us to 'do something' but didn't want to embark on any adventures that would compromise our later travels (it is fully advised to get to Rabat airport the full three hours prior as I experienced the longest check-in experience humanly possible).
The compromise? A lunch buffet, swim, and work chillax at L'Amphitrite Palace.
Though L'Ampitrite is very busy at lunch, the pool and beach area completely empties around 2pm. This leaves you the freedom to sip wine, swim, sun, and take L'oreal-esque hair swish Instagrams of your friends to your little heart's content.
What I Wore:
Customised Ravello balcony bikini (with gold-embroidered initials!) by Heidi Klein
'Til next time, Morocco…