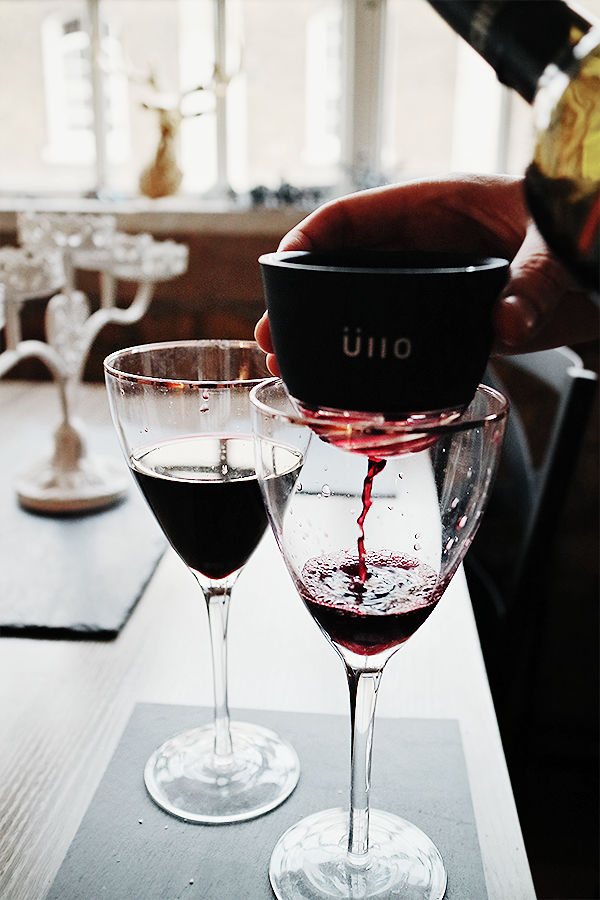 There is much ado about sulphites in the drinks industry. They breed contention; many aficionados say sulphites are essential to prevent oxidation and preserve freshness in wine. On the other hand, EU law tars sulphites as recognised allergens and insists their presence is acknowledged on bottle labels, even setting a maximum of 150mg per litre for red wines and 200mg per litre for white and rose.
The controversy piqued my interest and led me straight to a £70 'wine purifier' I was sure I didn't need.
The Ullo wine purifier seemed too stylish to be scientific, yet promised to remove sulphites with 'Selective Sulfite Capture technology', separate sediment, aerate and – wait for it – improve the taste of wine.
While I'm fortunate not to suffer from any sulphite allergies or sensitivities, I'm not fortunate to willfully ignore something telling me it will make something I love even better.
I ordered a few terrible bottles of wine and waited for my Ullo to arrive.
When it did, I found myself both impressed and bewildered. The luxe UFO masquerading as a purifier didn't actually purify a thing. Without the accompanying filters, the Ullo is well-designed rubber and plastic.
I considered swapping the contraption for a bottle neck-friendly funnel, but persisted. And I'm glad I did. A night spent taste-testing mocked my scepticism. Each drop of wine that passed through Ullo's tea bag-shaped filters came out the way, I'm sure, its winemakers wished it would. Each was increasingly pure, smooth and dangerously drinkable.
The Ullo did not, of course, make cheap vino more than mediocre. You can't remove sulphites from something bad and call it good in the same way you can't remove Harry Styles from One Direction and make them tolerable. Nothing can. But it will work wonders on wine you would actually drink.
The more I've used it since that pivotal trial, the more I've come to appreciate it. Friends with sulphite sensitivities have got on with every wine I've sat in front of them. I've felt a noticeable difference the morning after aerating Syrahs with the Ullo, compared to other aerators. I've wasted a filter on a glass of champagne (the filter, naturally, removes carbonation). And I've had a curiously crowd-pleasing device blow persnickety plonk lovers' minds.
The Ullo has been far more useful than anticipated; particularly, its drip-proof display base that captures filter-caught droplets and stores the whole thing away neatly.
It is, annoyingly, as valuable as it is stylish. While a DIY filter and funnel system could do a similar job, the Ullo – and the wines you're treating it to – deserves to be championed.
Science aside, it's also a phenomenal way to trick your friends into thinking you've bought a bottle ten times more expensive than the one you got on offer. Ahem.
There's simply no better way to remove sulphites, sediment and second thoughts.