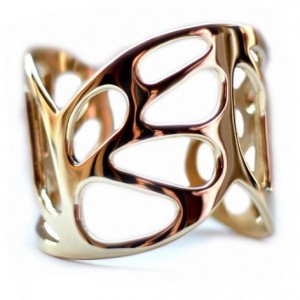 Brass cuff by Susan Suh
There are not many times when the late, great Coco Chanel got it wrong but she when advised to when accessorizing, 'always take off the last thing you put on', in my mind, she was way off track.
While I'm not advocating looking like the lady out from Banbury Cross (remember that childhood favorite rhyme, 'with rings on her fingers and rings on her toes, she shall be heard wherever she goes') I have always felt very strongly about the role of plus ones in one's wardrobe. The ability of just the right set of earrings, a designer bangle, or even a fashion scarf to take an ensemble from drab to fab in an instant continues to marvel me even after nine years of working in fashion.
Not only is this an easy, peasy way to add a little za za zoo to an outfit but it is also the way to take an ensemble from work-worthy stylish to bar friendly chic. Are you a corporate Clare? Leave the blazer at work, unbutton that shirt, add a brightly cultured chunky necklace, some chandelier earrings, and swap the sensible brown leather tote for a neon clutch and you're ready to roll. For those creative Colette's out there the world really is your oyster so take advantage of being able to stack your pieces. Look to two-fingered rings, designer cuffs and bright and unique necklaces as you embrace your creative side.
So there you have it, thanks to some well-placed necklaces, designer cuffs and statement earrings you can wave goodbye to that dratted old Friday night getting-ready-in-time panic. Perfect.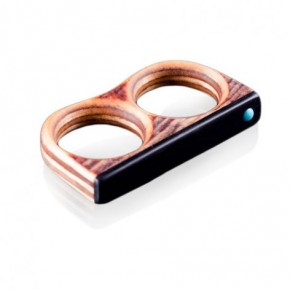 Two-finger ring by Sticks and Stones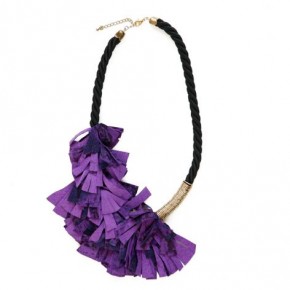 Purple Python Necklace by Elvira Sazesh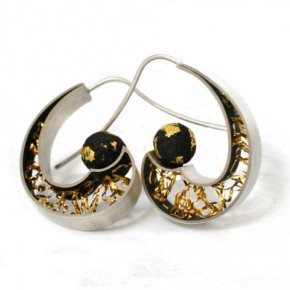 Crescent earrings by Arata Fuchi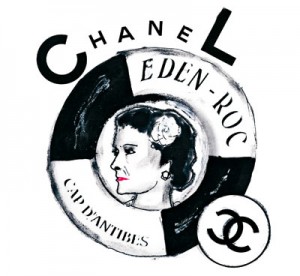 Tomorrow, Karl Lagerfeld will show the Chanel Cruise collection for 2011/2012 at Hôtel du Cap-Eden-Roc in Antibes (France), which recently underwent a gargantuan 45 million Euro renovation.
Not only does the invitation – seen above – feature Coco Chanel herself, but Monsieur Lagerfeld has also filmed a 30-minute movie, called Tale of a Fairy, to screen at the fashion show. In the trailer below, you can catch a glimpse of Freja Beja Erichsen (as a lip-locking lesbian fairy), Kristen McMenamy (the queen), Baptiste Giabiconi (because nothing can be Karl-ed without him), and Mark Vandaloo (he's back?!). Thankfully, anyone without an invitation will be able to watch it at Chanel.com starting Tuesday, May 10th.
"It is a movie about an ill-advised use of money which begins with violence and ends with feeling."
– Karl Lagerfeld