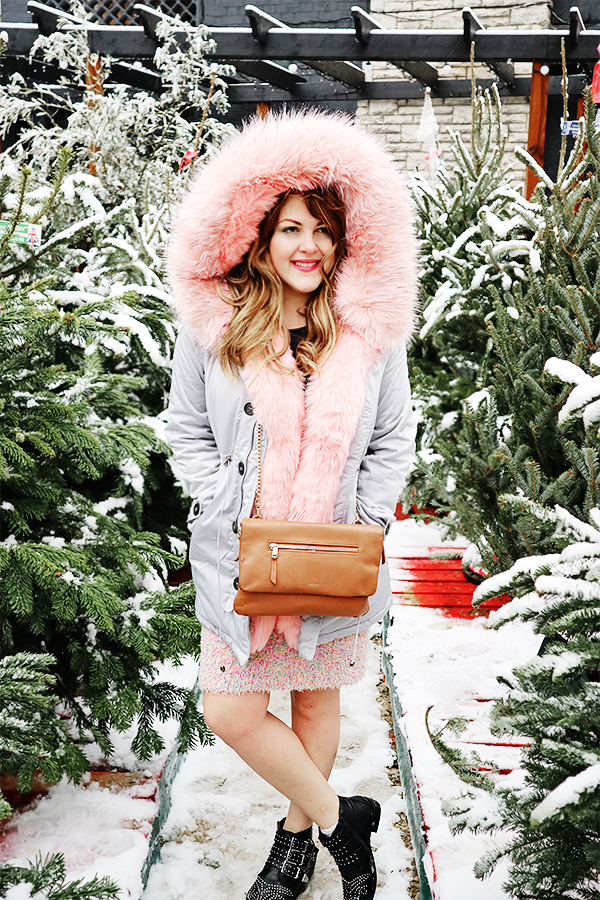 This pink-hooded parka of snowtime ideals has caused quite an unexpected stir.
Though the thought rarely crosses my mind, I thought it might be a bit…well…extra. But snow needs must.
When I opened my windows to an unlikely flurry of southern snow, it was – quite frankly – the best sartorial decision I could make. And the numerous Instagram requests to buy the coat off me have only affirmed the decision.
'Tis the season to be extra, after all.
What I Wore:
That parka from Miss Pap
A fluffy pink skirt (vintage – similar here)
Black scoop neck top
Studded ankle boots (similar here)