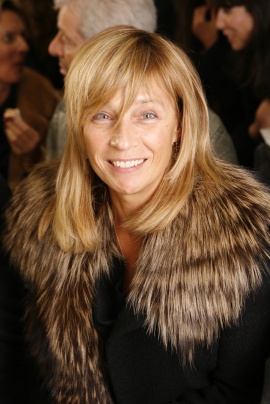 Russian Vogue's editor, Aliona Dolestkaya, is gone! Jonathan Newhouse, president of Condé Nast International, sent a memo to staffers confirming Doletskaya's resignation which read:
"Some time ago, Aliona Doletskaya told me that she would like to leave the Vogue Russia editor-in-chief's post, which she has occupied for almost 13 years, and start a new life, probably to write a book or try her hand in a new field," said Newhouse. "As Russia—as well as the rest of the world—was still going through economically hard times, I asked Aliona to wait for a better time to do this. Now, it's obvious that we are coming out of the crisis, thus I don't want to interfere with Aliona's plans anymore. I accept her decision to leave the magazine with great sorrow… In the near future we will announce the name of the next editor-in-chief of Vogue Russia."
Today it has been announced that her replacement will be Tatler Russia's Editor in Chief Victoria Davydova. The move is effective immediately.
"Victoria Davydova is one of the most professional, experienced, and talented editors in the Russian market," Newhouse has been quoted as saying. "Behind her is the experience of launching two completely different magazines within Condé Nast. All of this makes Vika a perfect choice for the role of chief editor of Vogue Russia." Ksenia Solovieva, a former deputy editor of Tatler Russia, will take over Davydova's position.
Where is Aliona going, then? A couple of years ago she was pegged as Anna Wintour's pending replacement. This could get interesting.