Spice Girls Musical – it's OFFICIAL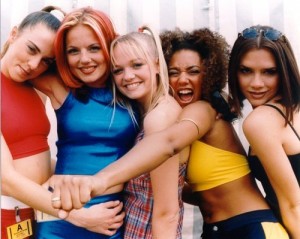 Better grab your sequined minidresses and platform shoes, because the Spice Girls are getting a musical remake. Producer Simon Fuller and the creators of Mamma Mia! are the forces behind the project, which has been in discussion for several months.
As of yesterday, writer and personal hero Jennifer Saunders (known for writing the sitcom Absolutely Fabulous and a few Friends episodes) signed on to pen the script around the group's most famous songs. The tentative title? Viva Forever. Raise my hand if I'm about to start designing outfits in honour.