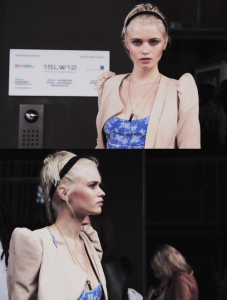 Abbey Lee Kershaw shocked everyone at New York Fashion Week's Chanel party by showing up as a platinum blonde (perhaps an ode to Alexander Wang's White-Out inspired collection?).
"I did it like two days ago," she said. "It took seven hours and I didn't speak for another four hours. I just made the decision that I needed a change. I've never dyed my hair before. Also I think that with the cut that I've got, it was the time to go white."
Not only is she now a piece of peroxide perfection, but her style diaries over the past few days have been gorgeous as well after this mini-makeover.