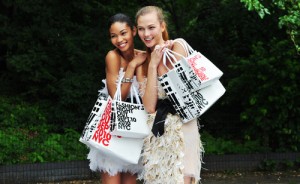 It's official, September 8, 2011 is going to be the third birthday of a very important event – Fashion's Night Out. As you would expect, we don't have a lot of details just yet, just some vague 'quotes' to the likeness of "next year's event will once again expose shoppers to new stores and products through events and promotions."
Vogue.com has been blogging about the news:
While details on what to expect are still emerging, one thing is for sure: After putting together the largest public fashion show in New York City history last September, there is no telling what you can expect this year. We can promise, however, that across the globe, from Brooklyn to Berlin, it will be a night to remember—and all in support of all aspects of the fashion industry.
Hooray!