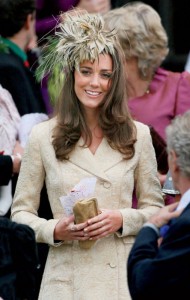 It's been discussed since Day Uno; who will be the designer of Kate Middleton's wedding dress? With a Prince-cum-King like William at hand, the stakes are high. Bookmaker Paddy Power stopped accepting bets (yes, wedding bets) on this most important of matters on November 26 – five months before the wedding – after designer Bruce Oldfield emerged as the favorite.
They commented by saying "- we were receiving one-way traffic for Bruce Oldfield, and there is no point in taking bets when all the interest is in one person. He started as 4/1 joint favourite, but since then his odds have been slashed to 1/3. That would mean there is a 75 per cent chance of him being the wedding dress designer. Sometimes this kind of betting comes from people taking an educated guess, but sometimes it is the result of a leak. We were taking bets of £500 or more so it could be a leak. The wedding is in April, so someone knows what dress she is wearing. I suppose we will just have to wait to see on the 29th."
My twenty-five percent vote is for Phillipa Lepley – I should have gotten in the pool while I had the chance!