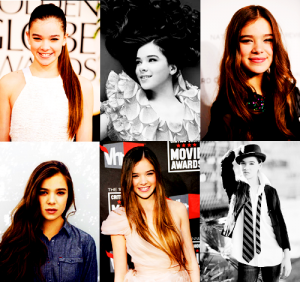 14-year-old Hailee Steinfeld could easily make women twice…thrice…her age green with envy. The beautiful teen was nominated for the Best Supporting Actress Oscar thanks to her performance in True Grit. Then, she shows up at events like the SAG Awards and Golden Globes wearing prime candidates for best dressed lists (Prada and Prabal Gurung, respectively). To follow, she gets front row seats to the best of Fashion Week. Now? She has just been announced as the face of Prada's younger line, Miu Miu.
To Hailee's stylist, Karla Welch –
JOB WELL DONE. I can't wait for this.