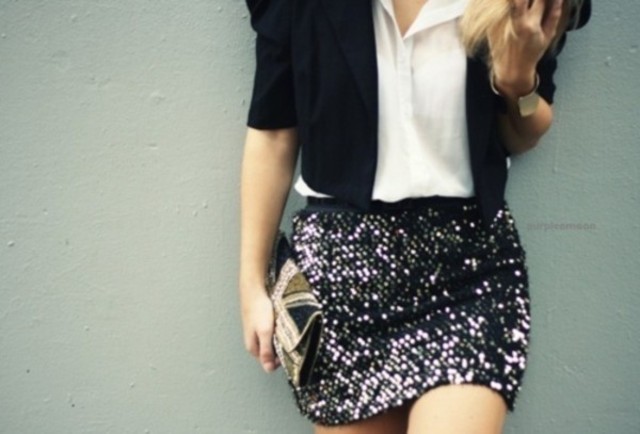 What you wear can define you as a person. Our style, whether you like it or not, tells the outside world what you are all about. It can indicate what kind of person you are, what your lifestyle is like, and even what music you're into. Fact is, it will always be very important that you're comfortable and confident with your clothes.
Despite all that, there are still certain items of clothing that I feel every woman should have in their wardrobe. The style and cut may vary, but these essentials are timeless, and can be relied upon in almost any situation. Don't worry…I'm not about to force harem pants into your wardrobe.
1. Little black dress (LBD)
Every woman should have one of these – the default outfit for any dressy occasion. It could be a date, a party or even an interview – with the right accessories the LBD can cover all the bases. Get one you really like and it will provide you with years of reliable service. Not bad for one little dress, is it?
2. Black blazer
Very similar to the little black dress, the black blazer is all about versatility. It can look great as a casual or smart item. Team it with some jeans for a stylish, understated look, or with a black skirt for a smart, authoritative appearance. It doesn't need to be expensive, just the right cut and fit. By changing accessories, you can alter its appearance to suit any situation.
3. Quality blue jeans
Denim is more or less universal. Originally made as a tough material for cowboys, it's now the world's bottom-half material of choice. I feel as though, with jeans, you get what you pay for. Buy cheap and they'll look just that – probably won't last very long either. Go with a respected brand like Firetrap and your jeans will look great with everything for years to come.
4. White, button-down shirt
A great white shirt should subtly accentuate your shape and your best features. Like so many wardrobe staples, it really works with anything – the true meaning of a 'wardrobe essential'!
Style is all about individuality and expressing yourself through your clothes, but these items are ones that we should definitely all have in our closet. Use them as a base from which to accessorise and build up your own individual je ne sais quoi!